There's no shortage of innovative health and wellness apps in today's digital age. Technology has revolutionized how people manage health, nutrition, fitness and well-being, and smartphones make it convenient to track and manage your vitals. You can now monitor various aspects of your well-being, from food and fitness to mental health and sleep patterns. These 10 groundbreaking apps have transformed how people track their wellness.
Nutrition Apps
1.  MyFitnessPal
MyFitnessPal remains a trailblazer in the health industry as a comprehensive tool for tracking nutrition, exercise and weight management. With its extensive food database and barcode scanner, you can effortlessly log your meals and calorie intake. MyFitnessPal also integrates with fitness trackers, providing an overview of your daily activity and nutritional habits.
2.  Lifesum
Lifesum takes a personalized approach to health tracking by offering tailored meal plans, recipes, and exercise routines based on your goals and dietary preferences. Various diet plans are available, such as keto, high-protein and plant-based options, so there's something for everyone. Lifesum also provides insights into hydration, reminding you to drink up throughout the day.
Mindfulness Apps
3.  Headspace
Headspace is a meditation and mindfulness app that guides you through various practices. Themed sessions address stress, anxiety, sleep and focus. Headspace offers techniques for beginners and experienced meditators, making it an excellent choice if you're looking to incorporate mindfulness into your daily routine.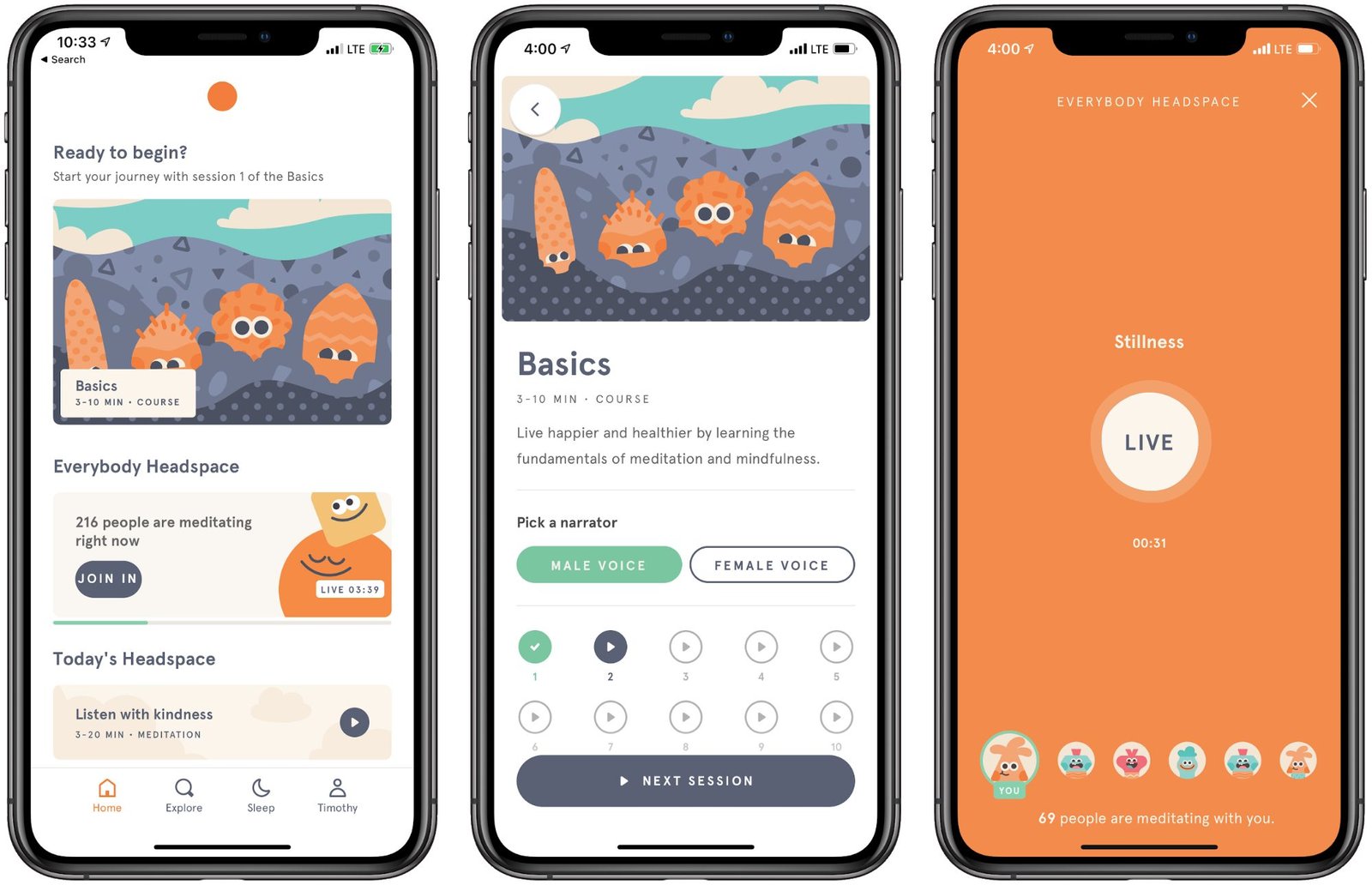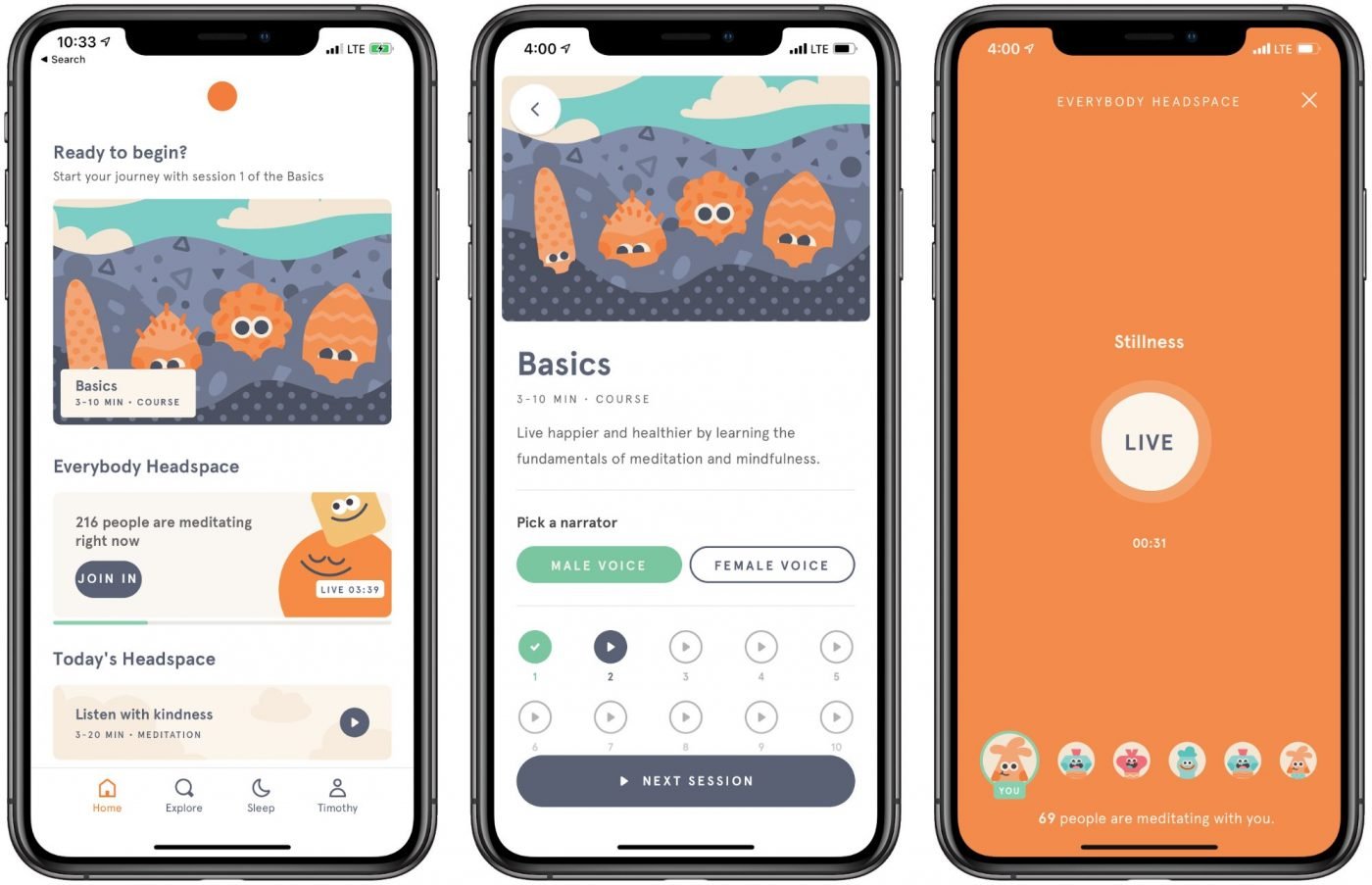 4.  Calm
Calm is another mindfulness app specializing in meditation, relaxation and sleep. It provides guided meditation sessions, breathing exercises, soothing music and even stories to help you relax and unwind before bed, making it a valuable tool if you struggle with sleep-related issues.
5.  Sleep Cycle
Sleep Cycle is a smart alarm clock that tracks and analyzes sleep patterns. It uses sound analysis and the accelerometer in a smartphone to detect different sleep phases and provide a detailed analysis of your sleep quality. The app wakes users up during the lightest sleep phase to prevent grogginess and start the day feeling refreshed.
Health Care Apps
6.  Glucose Buddy
Glucose Buddy is an essential app for diabetes management that allows users to track their blood sugar levels, food intake, medication, exercise and connect to Dexcoms. This integration simplifies diabetes management by syncing data in a single location. Dexcom monitors are wearable devices that attach to the body for continuous glucose monitoring.
7.  Flo
Flo is a comprehensive women's health app offering period tracking, ovulation predictions, pregnancy support and insights into reproductive health. Cycle monitoring and wellness tips help women manage their reproductive health easily and accurately, which is especially beneficial for those with irregular cycles.
Fitness Apps
8.  Strava
Strava is a popular fitness app for tracking activities like running and cycling. It records routes, pace and distance and offers a platform for social interaction and competition. You can set personal challenges, share achievements and connect with a community of athletes.
9.  Nike Run Club
Nike Run Club tracks runs with GPS and offers personalized coaching plans and audio-guided runs. It provides performance metrics, tailored workouts and challenges, empowering runners to achieve their goals while receiving motivation and guidance.
10. Gymshark Training
Gymshark's training app delivers workout plans, exercise guides and personalized routines. It's suitable for all fitness levels and aims to improve strength, endurance and overall athleticism. Diverse training programs and video guidance support users in reaching their goals.
Prioritise Your Health and Well-Being
These apps are only a fraction of the wellness tools available in the digital sphere. They empower you to take charge of your health and make informed decisions to be the best you can be.