For the longest time I didn't join the millions of Kindle e-reader converts (or an e-reader of any kind). Having had a career as a magazine editor, I'm a self-confessed fan of paper books. Like magazines, I love the way they smell and feel. I enjoy pouring over the cover and reading the inside flap. I relish the the tangible and physical act of flipping through real pages.
But then my husband got a Kindle and I could see the benefits and the ease in which you can read, helped not least by the size and portability of a Kindle. Not to mention the obvious fact you don't get weighted down with too many hardcover books with no where to store them. So when the all-new Kindle arrived, I decided it was time to see why so many avid readers have made the move to the original e-reader.
Firstly, it takes a short time to get used to, and as a result I've started to read more. There are times when I still feel I'm missing out on the physical sensation of holding a book in my hand but mostly I LOVE it.
You literally hold your very own library in your hand. It's AH-mazing.
The main advantages of the all-new Kindle is the glare-free display with laser-quality text. The new adjustable front light makes it even easier to read in a variety of places while still delivering weeks of battery life.
The all-new Kindle has updated electronic ink technology for better contrast and now uses capacitive touch to prevent accidental swipes on the six-inch, 167 ppi display. A
Colours: Black and White
RRP: All-New Kindle– (4GB) – $139.00
The new Kindle Paperwhite is now waterproof, so you can read relaxing in the bath or at the beach. The latest version has double the storage, lightweight design, glare-free display and a battery life measured in weeks.A
RRP: Kindle Paperwhite – (8GB) – $199.00
11 Reasons Why I Love My Kindle
It's so much better than reading on a computer screen, which not only feels like work but also gives me eye strain. I can read longer without it hurting my eyes.
The Kindle features that I have started using include the most is looking up the definition of a word. It is so seamless and quick that it's crazy not to do it because it's a great way to improve your vocabulary without any trouble.
No more dog-ear pages – you go back to the same page where you left off. Hence, it's more time efficient.
You can highlight and take notes.
You can search the book for a word or phrase.
You can check out books from the library without actually going to the library.
There's a wealth of books you can download from Amazon for free. There are over a thousand free popular classics to choose from. Plus you can download free romance, suspense, and fantasy/sci-fi e-books from Amazon. Try these five classics below for starters:
Dracula by Bram Stoker
Jane Eyre by Charlotte Bronte
The Woman in White by Wilkie Collins
The Great Gatsby by F. Scott Fitzgerald
Grimm's Complete Fairy Tales
8. If you want to personalise your Kindle cover them there are options for different colours and patterns or you can design your own Kindle cover.
9. Other useful functions include the fact you can send over 10 file types to your Kindle — including .pdf, .doc, .html, .rtf, .jpeg, .mobi, .gif, .png, and .bmp.
10. You can also send articles from the web to your Kindle e-reader, which is beneficial if you don't like reading on your laptop or phone. This is really useful when you are catching a plane or travelling.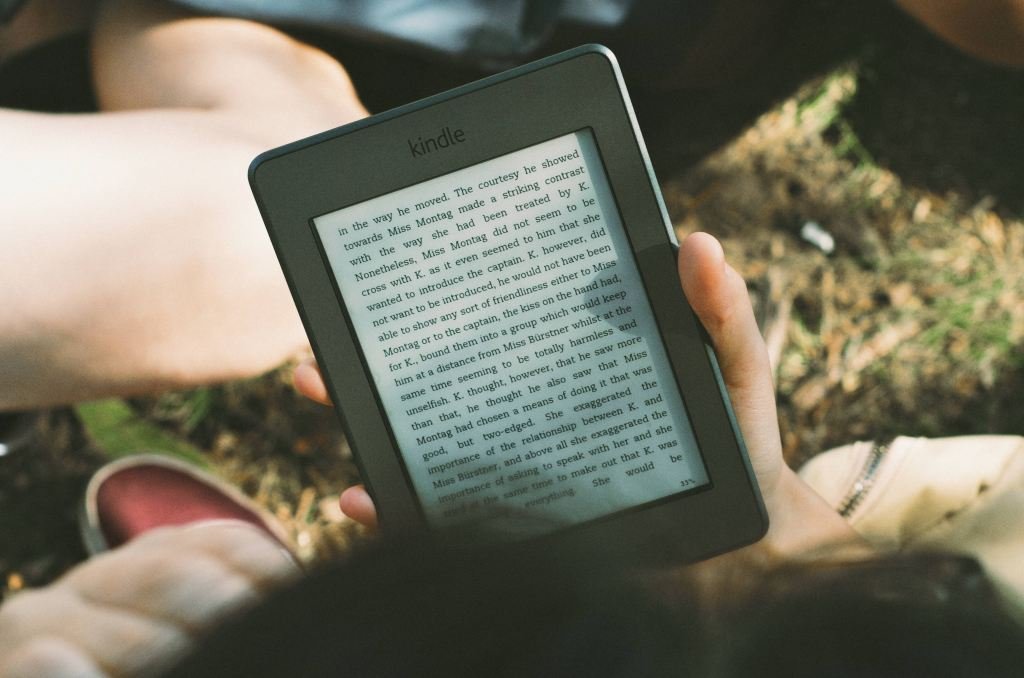 11. Leaving the best till last …. you can read a trashy book in public without getting embarrassing glances thrown your way. Think of the cavalcade of women who joined the excitement when 50 Shades of Grey, came out. They could have saved themselves the horrified looks. Let's face it, who wants to be seen reading poorly written erotica on the bus?