Across hundreds of sectors on all corners of the globe, there are individuals who disrupt the norm, who are unafraid of change, who fearlessly innovate and step up to make a difference for the better. We call them Game Changers.
Launched by Robyn Foyster, owner of thought leadership agency InProfile and women's lifestyle sites The Carousel and Women Love Tech, GameChangers.com.au is a platform where inspirational men and women share their incredible career achievements, journeys through adversity and enthralling ideas for the future.
With the help of experienced writers, editors and a fantastic TV crew, the 'Game Changers' platform is brought to life. Providing an in-depth article on each Game Changer as well as a video interview; their messages can be spread to thousands of people in the hopes of inspiring everyone to fulfil their potential and make a difference.
Here are eleven Game Changers who will inspire you.
#1 Natasha Chadwick
Natasha Chadwick is the Founder and CEO of the nursing facility micro-town, NewDirection Care, Bellemere in Queensland -the first of its kind in the world.
When her own mother reached retirement age, Natasha realised change was desperately needed in the aged care industry. From there, the New Direction concept was born and she has gone on to revolutionise aged care by building a warm and caring community like no other.
NewDirection Care at Bellmere is a residential community for the elderly and for those living with younger onset dementia and complex care needs. It is a place where residents can enjoy fulfilling and happy lives beyond diagnosis — socialising, staying active, pursuing hobbies and continuing to play a role in the community, creating a world that is close to normality. It is the way forward for our elderly and those living with dementia.
Watch Natasha Chadwick's Game Changers interview here.
About NewDirection Care
NewDirection Care Bellmere is the world's first MICROTOWN™ inclusive community that provides freedom of movement, independence, and choice for the elderly and those living with a diagnosis of dementia. NewDirection Care is a multi-award-winning residential community-based in Bellmere, Brisbane, for the elderly and for those living with younger onset dementia and complex care needs. It is a place where residents can enjoy fulfilling and happy lives beyond diagnosis—socialising, staying active, pursuing hobbies and continuing to play a role in the community. NewDirection Care developed a multi-skilled role that you will find nowhere else in the aged care industry called House Companion™ Support Workers.
More information is available here: www.newdirectioncare.com.au
#2 Cassandra Spies
Cassandra Spies realised during her trip to the US over 10 years ago that there was a gap in Australia's dessert market…there were no healthy alternatives. She took the opportunity, using her knowledge from her Bachelor of Science in Food Tech, to start up what is now called Twisted Healthy Treats – the frozen desserts that keep the great taste we all love as well as all the health benefits.
Watch Cassandra Spies' Game Changers interview here.
#3 Nick Molnar
According to Business Insider Magazine, Nick Molnar became the youngest self made billionaire in 2021. We interviewed Nick in the early days of AfterPay, you can listen to his interview with Edwina Bartholomew in the link below.  
Watch Nick Monar's Game Changers interview here.
#4 Naomi Simson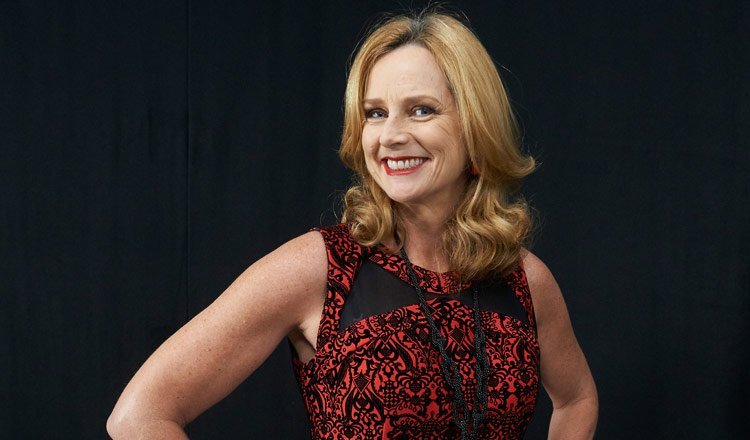 Businessperson, blogger, and entrepreneur, Naomi Simson, explains to us what being the owner of RedBalloon means to her. It's not just a consumer brand, but a way of supporting thousands of small businesses. But what makes her tick? It's knowing that she's having a positive impact on people who hear her speak, who've read her book or seen her on TV. "It's the most rewarding thing for me," Naomi says.
Watch the interview and read Naomi's story here.
#5 Jody Allen
Calculated master plans are boring anyway – there's far more excitement in spontaneous success, which is exactly the case for Jody Allen who went from redundancy during her maternal leave to suburban superhero. To keep their dream home, Jody and her husband, Brendan, needed to find a way to live off $50 a week. After reaching out to the wider Facebook community, she found herself with over 10,000 followers within just two weeks. Since then she's started the website, Stay At Home Mum, which led to a series of hit books including 'Live Well on Less', 'Once a Month Cooking', 'The $50 Weekly Shop' and 'The $50 Weekly Shop: Weekday Dinners'.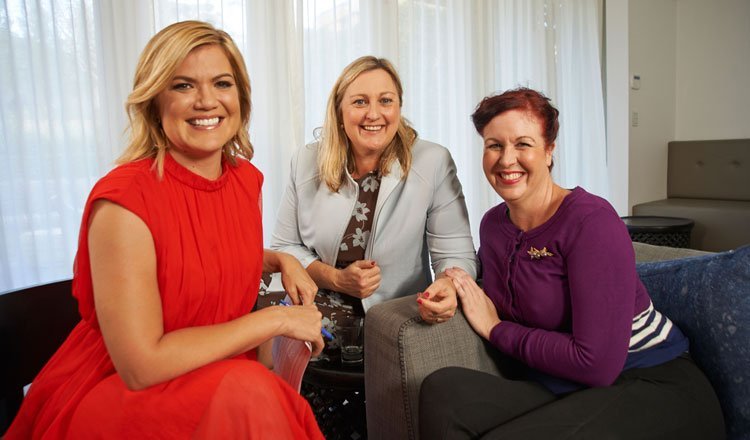 Jody says that her secret to success was to make every dollar stretch. She adds that you don't need to be the most intelligent person in the world, you just need to give it a go.
"I've still not got a business plan; it's just been day-to-day and see where it goes – and so far it's been good," Jody concluded.
Watch the Game Changers interview here.
#6 Anna Lahey
From her early thirties, Anna began disrupting the Australian beauty game with 'Vida Glow' – her range of marine collagen powders for skin, hair and nails. After discovering the "mystery ingredient" while on a trip to Japan, she brought it back to Australia. Anna explained that the ingredient has been part of the Japanese lifestyle for over 300 years with a Japanese pharmacist claiming that it has benefits for hair, skin and nails – and possibly even life expectancy. 
With Vida Glow, Anna is not only helping people improve on the beauty front but even with problems like joint pain.
"Within three weeks, I had noticed a dramatic reduction in my hair loss, and within four weeks, my skin was glowing – I was blown away," Anna said, and now she's helping people across Australia feel and look their best with all-natural ingredients.
Watch the interview here.
#7 Terri Vinson
Describing herself as "part science nerd, part beauty tragic," Terri Vinson is the founder of Skin Synergie. Her journey started when she worked as an educator and formulator for a cosmetic company where she discovered how popular safe and clean skincare was becoming and thanks to her background in science, she knew exactly what she had to do. What she calls "clean science", Synergie Skin is the cosmeceutical and mineral makeup range including calming, restorative and nourishing moisturisers, eye creams, and cleansers that provide the safest and most effective results.
Watch the interview and read Terri's story here.
#8 Di Morrissey
Australia's most-loved storyteller is about to add TV and Movie Producer to her list of achievements – but Di Morrissey's not putting down her pen yet.
With over 3.5million books sold, self-confessed write-aholic, Di Morrissey recently released her 28th novel – Before the Storm – recently debuting at number 1. As a girl, Di always dreamt of being a novelist but it only became reality in her late 30s. In our Game Changers interview with Channel 10's Sarah Harris, the glamorous author tells how it hasn't always been smooth-going.
Quitting the bright lights of TV presenting, Di moved to a tiny house in Byron Bay "And I spent nine years there and wrote nine novels. It was a gamble. I had no money and I had no idea" she laughs, "because in those days advances for books were $5,000 for the year to live on, so I used to run out of food. I used to eat the mangos and avocados that grew on the property".
#9 Kate Save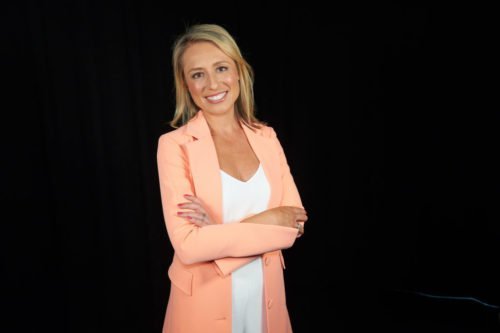 Kate Save wants to empower all Australians to live an optimal healthy life, and she's making advancements in leaps and bounds through her company, Be Fit Food.
Be Fit Food provides healthy, whole-food and home-delivered meals that are packed with nutrition and uses evidence-based research.
An award-winning entrepreneur, accredited Dietitian and Exercise Physiologist, Kate is a walking advert for glowing good health and she also has a lot to be proud of as the CEO and co-founder of Be Fit Food.
Watch Kate Save's interview here.
#10 Debbie Taylor
Debbie Taylor has over 30 years of experience in the technology and telecommunications industries with leadership roles at PwC and giants Vodafone. Today, she holds the position of CIO at DIRECTV, and NBN Co for the previous eight years which is the period we interviewed her. Debbie focuses on encouraging gender parity regarding roles, pay and general inclusion in STEM.
Watch Debbie Taylor's Game Changers interview here.
#11 Ellyse Perry
A lot of top sportspeople duck for cover when the term role model is bestowed on them – but not cricket and soccer star Ellyse Perry.
The humble dual international tells host Sarah Harris in the second instalment of Game Changers – The Carousel's hit video series about inspiring leaders – that she's honoured to be helping drive an unprecedented interest in women's sport across Australia.
Ellyse says that she feels that "there is generally a huge tide of change, looking at the number of companies that now do want to be involved in women's sport in terms of sponsorship and investing." Ellyse says a prime example of that is the support the Sydney Sixers now get from their new major sponsor Priceline, which has an exclusive partnership with the women's side of the club.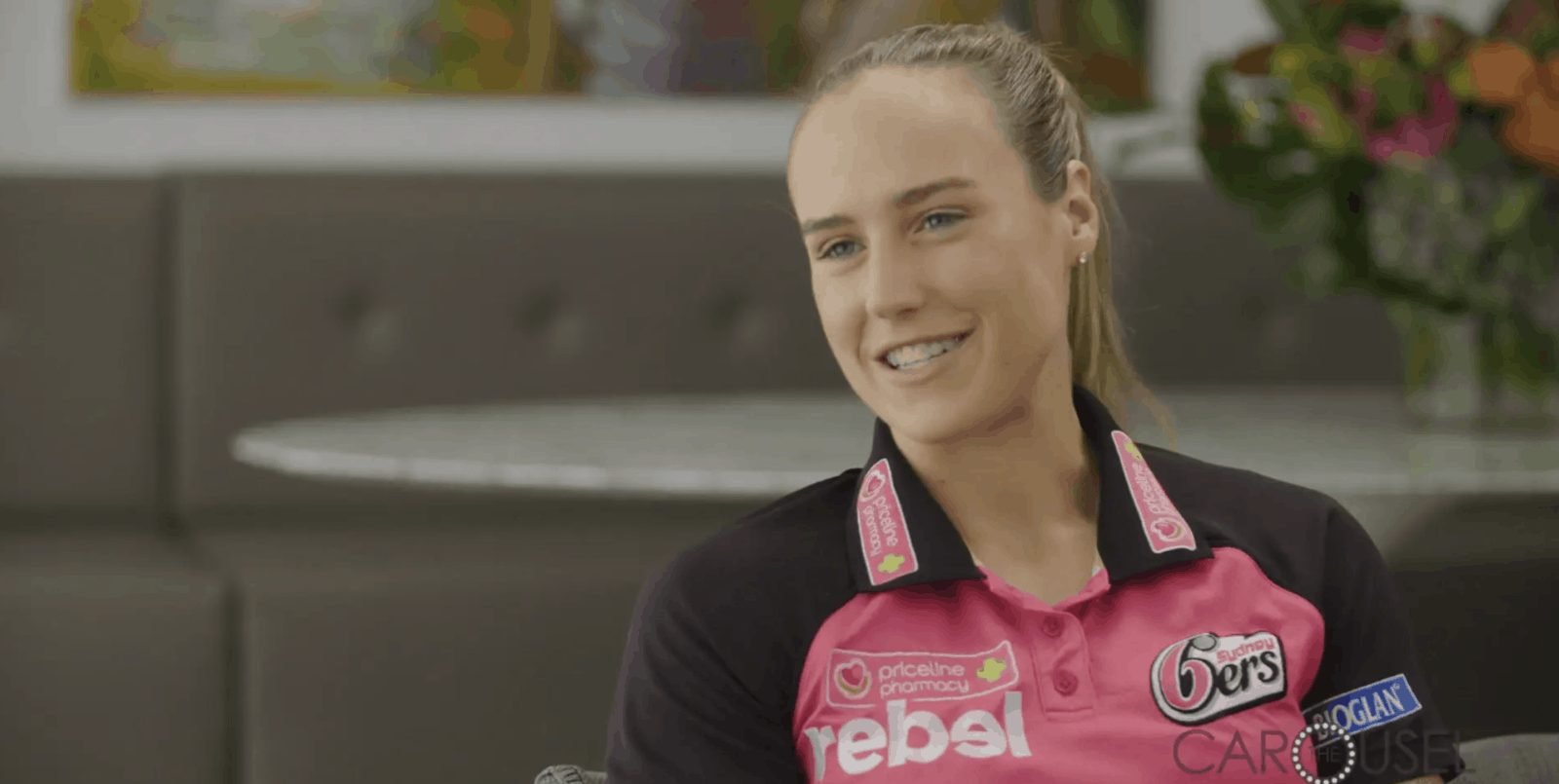 "It's not about being the best at anything but making the most of those opportunities – and we're getting more and more of those now," said Ellyse.
Watch the interview here.
For more inspiring and game-changing stories, visit GameChangers.com.au.