ICT is one of the few professionals where it acceptable to wear jeans to work every day. Here are the reasons why:
Jeans are Practical
ICT professionals include IT support – these are the people who climb under your desk and turn your power switch on and off when you are crying for help.
Sometimes we just like to move our technology toys around on our personal desk. In these situations, we like to pretend we still know the different between USBs, AUX, keyboard and mouse ports. We also like to see our friend's technology toys fresh out of the box, so that's why are ready 24/7 to help them out when needed.
ICT female professionals can also wear jeans to work every day. Sure, I might avoid dressing in a suit but we can mix up our professional look with different coloured jeans and pants (think black, dark navy, brown, purple and pink).
ICT Role Models
You may love or hate our ICT role idols, but ours are all from the 20th Century. If it's good enough for Steve Jobs to wear a black turtleneck, jeans, and white sneakers to work every day, then we can too. Mark Zuckerberg often wears a black or navy hoodie or a grey t-shirt. We'll pimp up our work look with a flashy watch, fancy (mismatched) socks or nice shoes or Blundstone boots.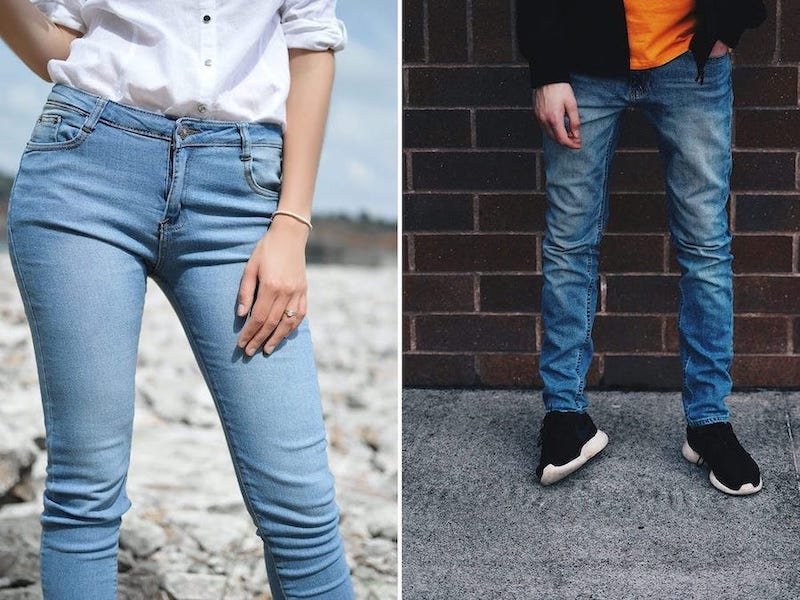 Jeans are Affordable
Jeans are easy to wash. Jeans are comfortable to move around in and sit at a computer for 7 plus hours a day. Jeans are hands down the best fashion invention. Thank you, Levi gods.
ICT professionals are practical people, we have sat there and worked out the cost per wear, and jeans win hands down every time. You might like to consider pairing your jeans with a Trade Mutt shirts or funky tees. Consider similar pants like those from Totally Workwear, King Gee or Hard Yakka.
Avoid wearing white jeans and anything ripped or in need of repair.
Please attempt to ignore us when we wear a dress to work. Just a couple of rules to remember: females keep your dress and skirts hems near the knee, and avoid any tops that show too much cleavage or tattoos. I love a good wrap dress for this situation (think By Samantha Melbourne or the long list of Karina Dresses I'm lusting after).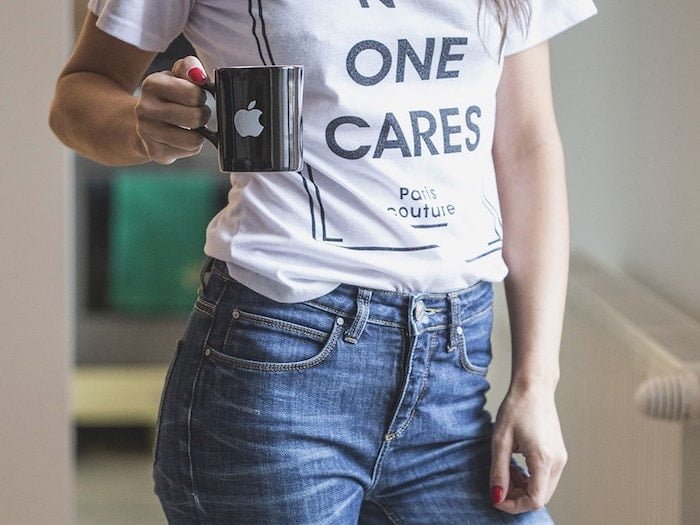 There are a few exceptions to the jeans rule. ICT professionals will usually wear a suit to business meetings with external clients, interviews, courtrooms, funerals and weddings.
I look forward to the day when I can claim my prescription sunglasses and glasses as a tax deduction.
Raina Kuma suggests we start wearing a silver pendant or stainless-steel wrist bands or bracelets that are engraved with "Move purposefully and fix things" as a nod to our engineering friends (and the many software engineers that make up the ICT profession). Let it be a small symbol and reminder of our ethics and our ongoing obligation to our profession.