You've seen episodes of ER, right? The patient is always rushed into the treatment area and assessed by a group of doctors. After a flurry of activity, stern faces, and instructions to get a "line in", the victim survives and everyone breathes a sigh of relief. This traumatic scene is reminiscent of some people's love life: endless arguments resulting in emotional wounds, which are merely 'patched up'—until the next disaster. Relationship triage can repair minor difficulties but to establish a lasting, loving partnership, experts agree that you need to invest more of your time and effort.
Lockdown gave a surprising boost to stronger relationships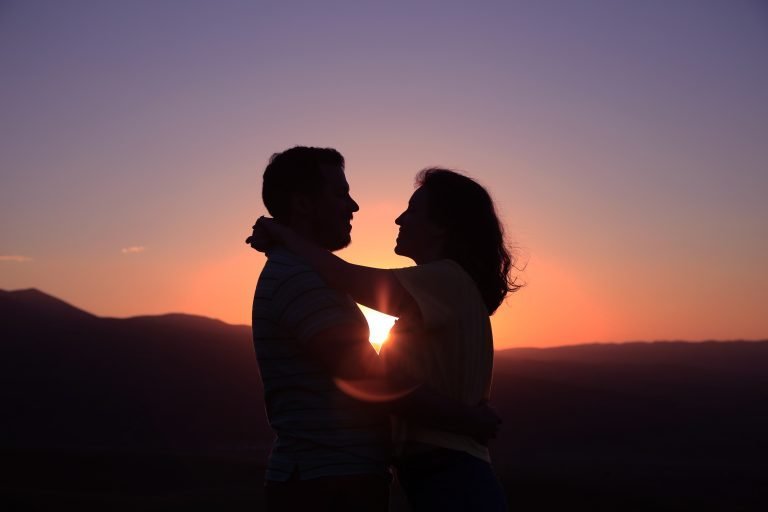 A recent article from the Wall Street Journal claims the Covid lockdowns have inadvertently resulted in making couples more committed. A Monmouth University poll, which took place at the start of the pandemic, said that a quarter of those questioned agreed their relationship had been under increased pressure since lockdown. Many cited the usual reasons like financial trouble, and feelings of isolation, as having led to severe problems. Researchers expected this to lead to a higher number of breakups and divorces, but it didn't. Time spent in lockdown actually fortified many couples. 
Certainly, this pattern of events seems to be born out of divorce rates. Data that has just been released suggests that 2020 was a good year for relationships. In many states, in the USA, the divorce rate fell significantly, seeming to strengthen the idea that, for most couples, being in close proximity, and having to work together, strengthened their relationship. Indeed, in the 18 to 55 age bracket, well over half of the respondents stated that the pandemic had caused them to grow more appreciative of their other half. Half also said that they felt more committed to their partner.
More effort equals greater appreciation
So how can we account for the slightly unexpected results? Well, sociologists and psychologists theorize that it has to do with the amount of effort that couples have had to invest in their relationships. Quite simply, the harder you work for something; the more you appreciate it.
Relationship experts Baba Richard and Sri Namaste Moore— known as the Infinite couple— are not surprised by these research findings. Throughout their teaching, they emphasize that for relationships to flourish, "a radical level of commitment is required." Whilst lockdown sharpened our focus on our partners and removed unhelpful distractions, we don't have to rely on a pandemic to bolster our bond. Here are three keys for elevating your relationship in everyday life:
Radical Acceptance
Absolute Positive Regard. Where judgment increases; love decreases. If intimacy is to thrive in a marriage, you must have the ability to be fully yourself: without the fear of a loss of appreciation or respect. This can only occur when you know your spouse accepts who you are.
Radical Elevation
Your relationship, Over Everything. Although the landscape may change, and new challenges arise, your commitment to each other must take precedence over everything else. Anything that overshadows your union can ultimately destroy it.
Radical Exclusivity 
No Audience, No Crowdsourcing. Don't evaluate your relationship by what others think and how they act. Outside opinions, unless invited, are toxic and can kill intimacy. Your relationship is not open for public debate or discourse, it's for an audience of one—your spouse.
Top 5 relationship apps 
If you and your other half need a little more help to perfect certain areas, perhaps you consider our line-up of apps. Whilst technology is often blamed for opening the door to elicit relationships that can destroy a happy couple—think of Tinder and similar apps—there are also several designed to help couples enhance their communication and work on weaknesses.
Check out our top 5 recommendations: 
Between is a communication app aimed at couples. The idea is that you can chat 'romantically' with your partner, exchanging messages throughout the day. Special memories can be saved within the app as can important dates, anniversaries, and other romantic landmarks. 
DateNight is an idea generator that promises to come up with novel suggestions for dating couples. The app offers options based on your location, budget and time of day. The community of users can also submit ideas, creating a database of perfect dating locations.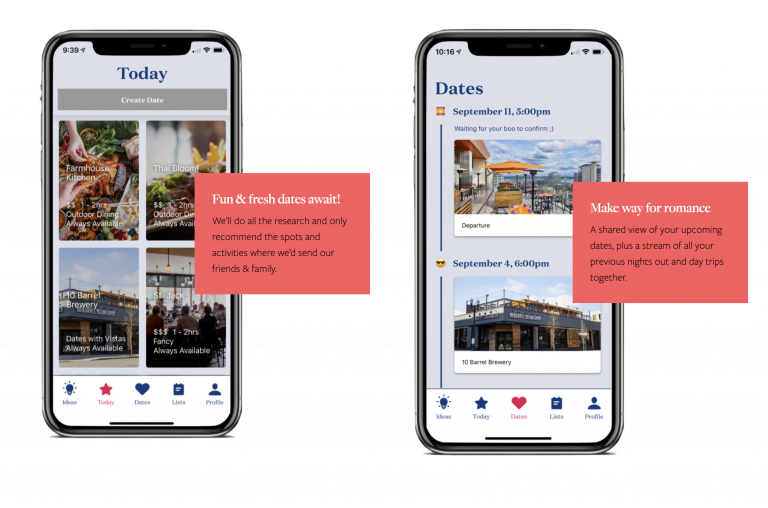 Kindu is a more risque app that allows you to explore your intimate desires via dating, activities, and much more. The system allows you to get creative, submitting 'ideas' to one another as to how you can keep your romance alive.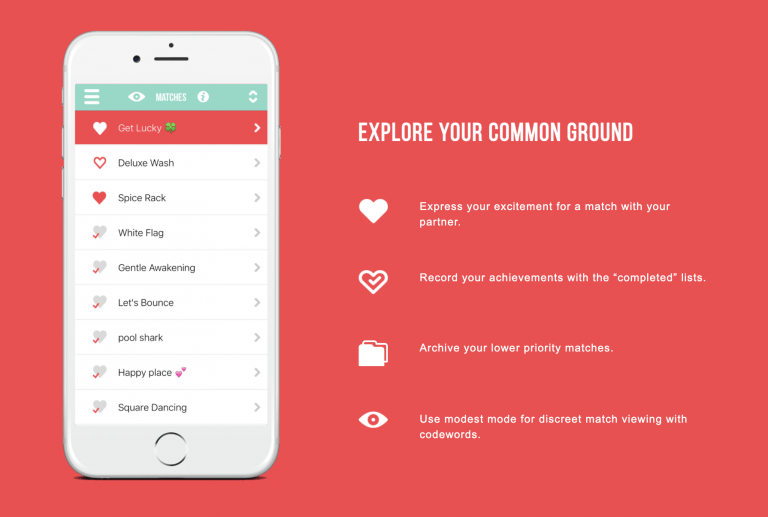 Love Nudge uses the framework of 'The 5 Love Languages' to suggest how you can satisfy your partner. Once you have learned your partner's love language, you can be much more proactive in meeting their needs. The app is somewhat like a fitness tracker, allowing you to track various metrics of relationship health and vitality. 
Merge is a utilitarian app that helps divide chores and responsibilities amongst partners. This involves lists of tasks and duties that must be performed by a certain due date–pretty much like a couple's version of a to-do list/calendar.