There are thousands of shows to watch on Netflix and binge-watching is more common than ever. You can opt for the "Trending" and hyped shows but don't forget about the masterpieces that have been metaphorically swept under the rug.
It's like that iceberg metaphor where we can only see the top, so it looks small, but in reality, it's massive, we just can't see it because the majority of it is underwater.
Obviously, this is a slight exaggeration, although the point remains that when it comes to Netflix shows – because there are a lot of brilliant ones – we're only just hitting the tip of the iceberg. It's time to dive deeper.
Here are five under-the-radar shows on Netflix to check out.
1# Giri/Haji (Duty/Shame)
This Japanese/British detective thriller is a must-watch. With its captivating artsy visuals and nail-biting storyline, you find yourself very much invested in the characters' interests. Beyond its conceptual brilliance, Giri/Haji can you make feel a whole range of emotions from sadness and nostalgia to glee and hope. Follow the story of a Japanese detective sent to find his brother in London as he battles his demons along the way. This is a story of love, family and risking it all.
2# The Good Place
A light-hearted, relateable burst-of-energy kind of show. Eleanor Shellstrop finds herself in the "The Good Place" where everyone's happy, the sun's shining and the fun is endless. The only problem is…she's not supposed to be there. Her bad habits have an effect on the world as it starts to swing out of balance and lose control, but she has to change her ways if she's to avoid "The Bad Place".
3# Sex Education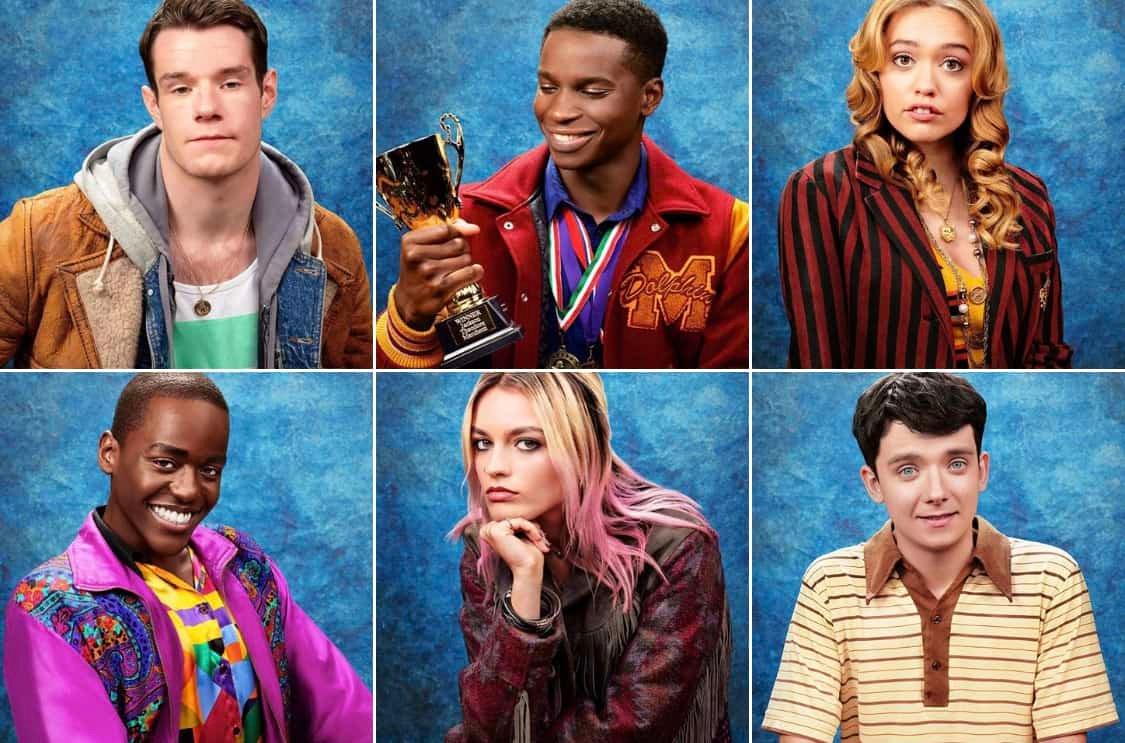 Otis may not be exactly familiar with the act of sex, but he's definitely familiar with the concept of it. With the help of his personal sex-ed course and his mum (who is a sex therapist), Otis becomes an expert on the subject. Knowing so much, he decides to use it to his advantage to try and bump up his social status. He teams up with bad girl Maeve to set up an underground sex therapy clinic to deal with their classmates' problems. But through his own understanding of teenage sexuality, he realises that he may need some help himself.
4# Chef's Table
A unique perspective into the lives of some of the world's most renowned chefs. From telling personal stories to explaining unique styles, each chef shows off their culinary talents as you observe, watching them create masterpieces.
5# Our Planet
Traverse the jungles and rainforests of South America, swim through the crystal beauty of the coastal seas, witness the heat of the desert environment or trek through the frozen frontiers in this stunning docu-series that explores the awe-inspiring intricacies of planet Earth. Experience magnificent scenery while learning of the specific environment's habitat.
Let us know which shows on Netflix you like watching!