Swedish skin-tech innovator FOREO has released its annual trends insights for 2023. With rapid development of new technology, beauty products are getting more sophisticated and personalised, putting beauty-tech at the forefront of innovation and future trends, including some new product launches this year.
"The beauty industry is on the verge of a major transformation. Consumers are no longer just looking for a product to make them look better, but also to feel better, and truly be better. This shift in mindset – closely tied to the rise of mindful beauty – has led to an increase in demand for products that offer more than just skin-deep benefits. FOREO recognised this early on and has built its iconic products around wellbeing and self-care, thus bridging the gap between health and beauty," explains Adelle Petropoulos, FOREO's Education & Communications Specialist.
According to FOREO, in 2023, we will see even more integration of health and beauty as technology continues to develop and change our everyday lives with beauty-tech devices designed to make us look and feel better taking the centre stage. Here are the top 5 trends for 2023 showcasing this holistic approach to beauty:
1. Skin Barrier Protection
One trend that will continue to dominate the beauty world is skin barrier protection. The skin barrier (or the stratum corneum) is the outer layer of your skin that holds in moisture and protects the skin from environmental toxins.
One of the biggest culprits of a damaged skin barrier is over-exfoliation and harsh cleansing, which is where FOREO's iconic original LUNA range truly comes to shine. FOREO's latest LUNA 4 range features ultra-hygienic soft silicone touchpoints to make sure you get a deep yet gentle cleanse, leaving your skin barrier intact while cleansing 99.5% of dirt, oil, dead skin cells and bacteria. The LUNA 4 go and LUNA 4 body have already been released in Australia, with the rest of the LUNA 4 range (the LUNA 4, LUNA 4 mini, LUNA 4 Plus and the LUNA 4 men) set to launch in 2023!
2. Beauty Snacking
While you might want to limit your snacking habits, when it comes to feeding your skin, we're all up for delicious little nibbles. Beauty snacking is all about getting your beauty fix in small doses throughout the day.
Our favourite beauty snack comes with a side of sophisticated technology and premium design – the IRIS 2, FOREO's ophthalmologist-approved rejuvenating eye massager, is a non-invasive, quick, effective lymphatic finger tapping device that celebrities like Gemma Chan and Paris Hilton swear by, will give you a fresh look in only 60 seconds.
3. Injectables vs Non-invasive Treatments
According to a market research report, the global dermal fillers market was valued at US$5.1 Billion in 2021 and is projected to reach more than US$13B by the end of 2031.
While it's clear age-defying treatments are in soaring demand, 2023 will see more and more consumers choosing pain-free beauty-tech treatments with visible long-term results over a surgical quick fix fuelled by pain and risk. Last year FOREO saw a dramatic increase in demand for its BEAR with 175% year-on-year growth. BEAR is the world's first FDA-cleared medical microcurrent device with Anti-Shock System™ that is clinically proven to improve fine lines, as well as boost skin firmness and elasticity in just one week.
4. Body-care
FOREO's latest LUNA 4 Collection launch in November 2022 allowed beauty enthusiasts to take a sneak peek into the future trends that will dominate the 2023 beauty world, with body-care taking the spotlight.
FOREO became a synonym for their iconic facial cleansing tool, however, the beauty-tech disruptor once again moved the needle on what is considered possible with their long-awaited LUNA 4 body – a T-Sonic™ massaging body cleansing device. The innovative device, made of ultra-hygienic silicone, is designed for daily deep cleansing to help reduce breakouts on the body, improve the appearance of cellulite and prevent strawberry skin and ingrown hair for visibly softer and smoother skin.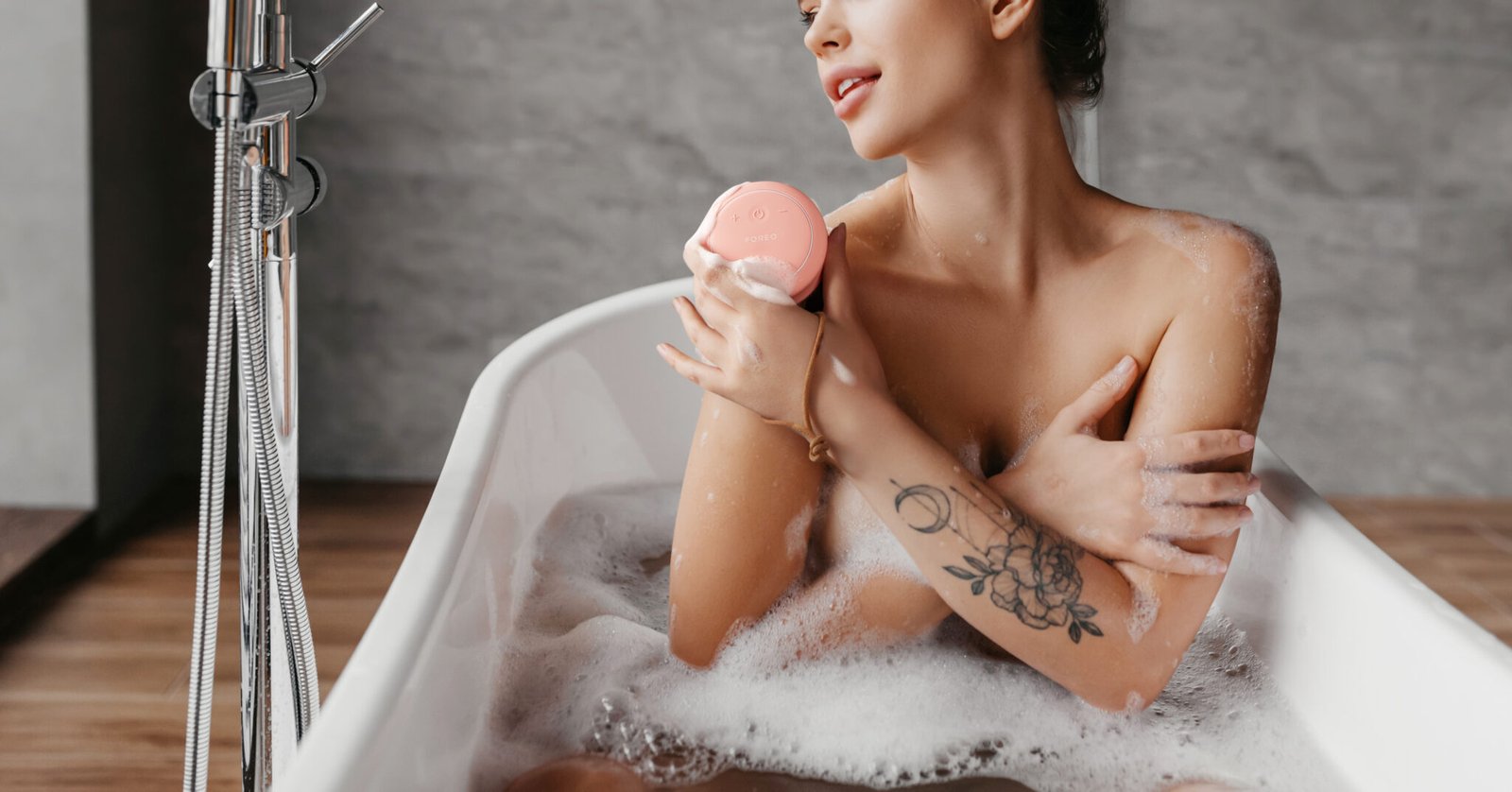 5. Rise of Beauty-tech
Already an established player in the beauty industry, beauty-tech, will continue to grow as consumers turn to technology for professional-level results and sustainable beauty solutions. This consciousness is fuelling beauty consumers' ever-growing interest in LED lights technology, cryotherapy and thermotherapy, trends FOREO championed years ago with its renowned UFO range.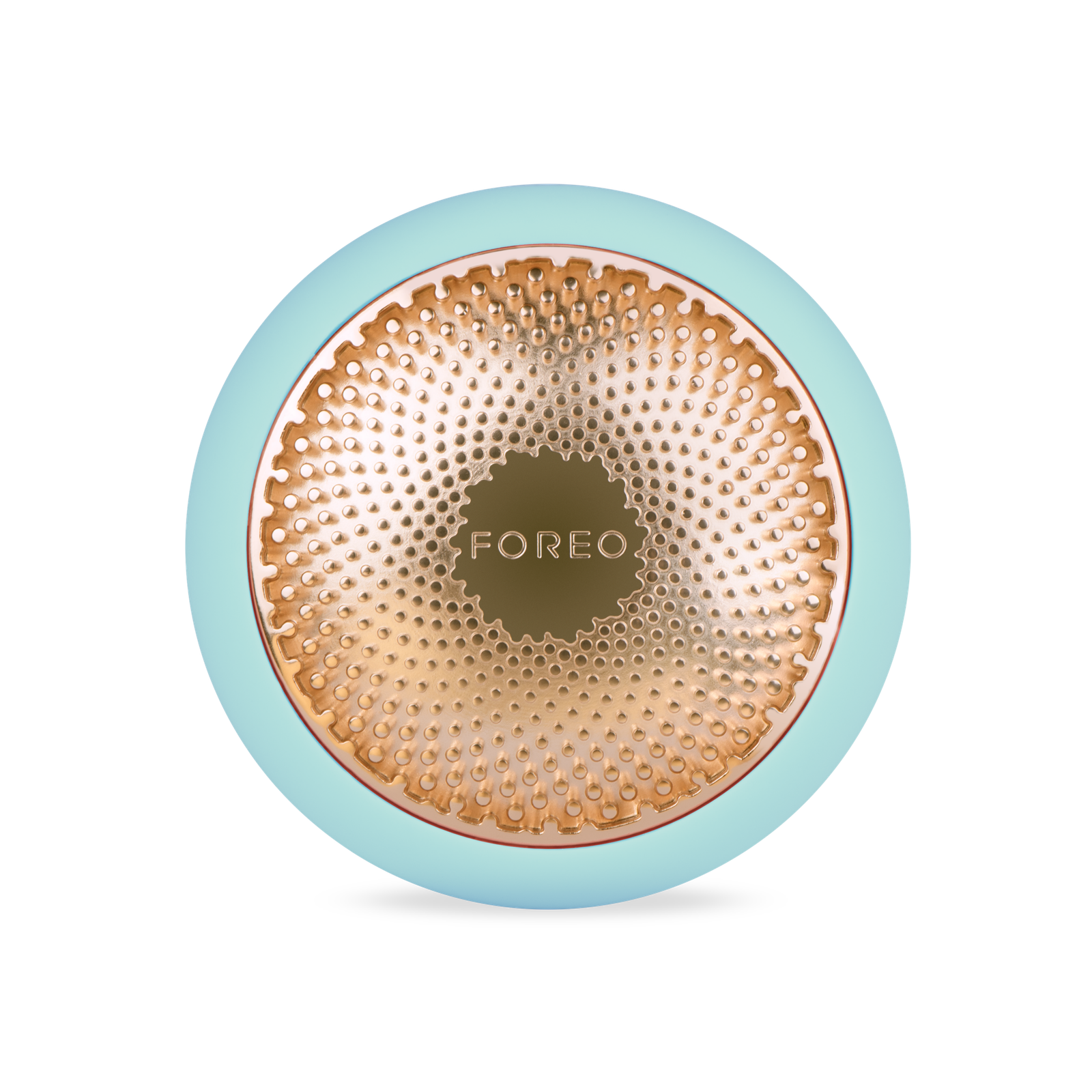 Packed in a cute, but powerful puck, the UFO 2 combines four cutting-edge technologies – LED light therapy features 8 different wavelengths, thermotherapy, cryotherapy and the brand's signature T-Sonic™ pulsations to deliver professional salon-level results in only two minutes. Masking with the device is clinically proven to improve skin moisture levels by 126%, and to top that, clinical studies have shown that UFO 2 significantly reduces the appearance of wrinkles in just seven days.