There's a reason Netflix scored 10 nominations from three movies at the Oscars last yer, So, Women Love Tech decided to compile a list of some of their top tier original movies for you to enjoy during the holiday season.
These five movies will give you your fair share of genres including crime, drama, and action. From Martin Scorsese's star-studded masterpiece to Oscar-nominated performances from Johnathan Pryce and Adam Driver, here's five Netflix original movies that you have to watch.
1# The Irishman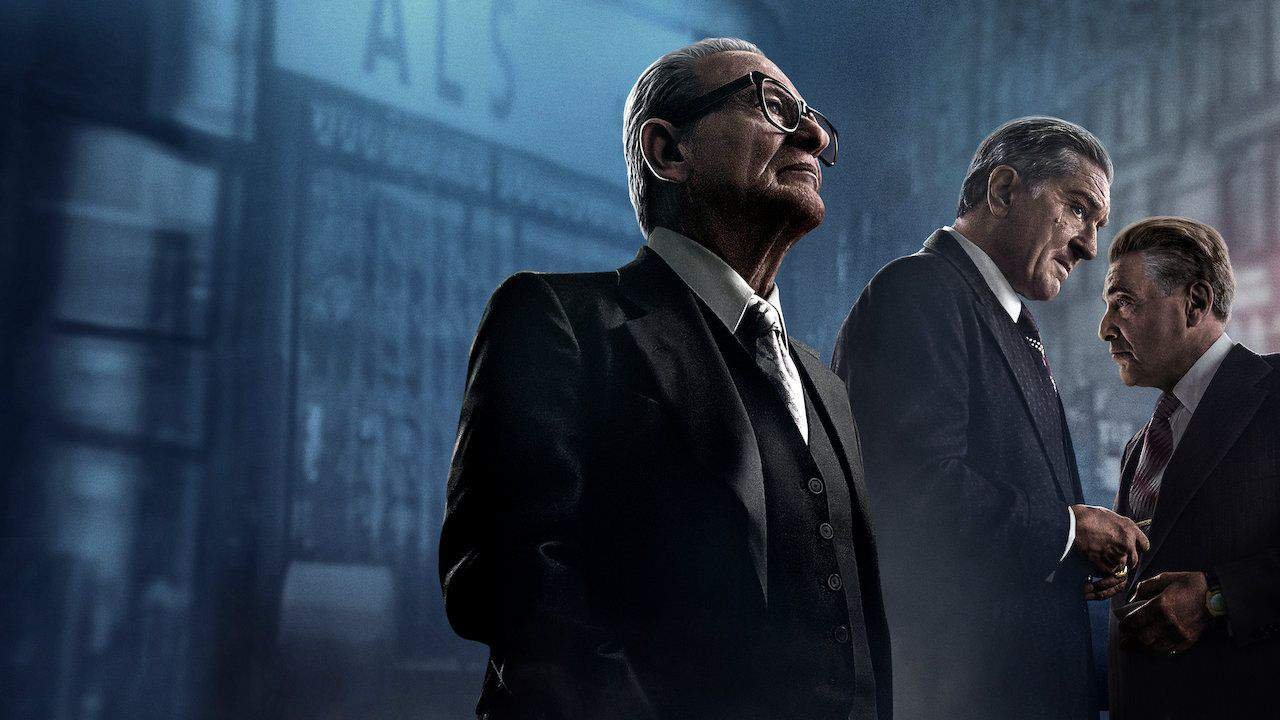 The film that saw Scorsese bring back the big three in the cinematic world of mobsters and Mafia; Robert De Niro, Joe Pesci and Al Pacino put on a spectacle in the tale of an elderly hitman who looks back on his life and his career. Opinions of the movie are mixed. Some think it's an instant classic that is, to quote The New Yorker's film critic, Anthony Lane "Patient, composed, and cool to the point of froideur" in the way it is executed. Others are more critical deeming it "boring" and "too long".
Still, it was nominated for an Oscar. We recommend you forget what other people have said, and experience it for yourself. Either you'll come out of the three or so hours and absolutely adore it, or it'll just be…meh.
When it comes to Netflix movies, this is the crème de la crème.
2# Uncut Gems
Rarely do we see Adam Sandler star in a "serious" role. By that I mean one that isn't aggressively hitting golf balls (Happy Gilmore), messing around with his high school buddies (Grown Ups), or fleeing war in pursuit of his dream of becoming a hairdresser (You Don't Mess with the Zohan). It's refreshing.
In the Netflix Original, "Uncut Gems", Adam Sandler plays the part of Howard Ratner – the charismatic jeweller struggling to stay afloat in light of rising debts and threats from angry collectors. He places a risky bet in the hopes of coming out better off, but New York is unforgiving and relentless. Will he come out alive?
Just as the story seems non-stop and frankly all over the place, so too is the way it is portrayed. Keep your eyes glued and your ears up for this one; it's two and a half hours of madness.
3# Marriage Story
A tale of real-life family struggle that sees Charlie (Adam Driver) and Nicole (Scarlett Johansson) deal with their divorce and the repercussions that come with it. Noah Baumbach captures the emotional hardships of keeping a family together when it all comes crashing down.
For their performances in this emotional roller-coaster of a film that makes you want to cry, laugh and cry some more, Driver and Johansson both received nominations for best leading roles, and deservedly so.
4# The Two Popes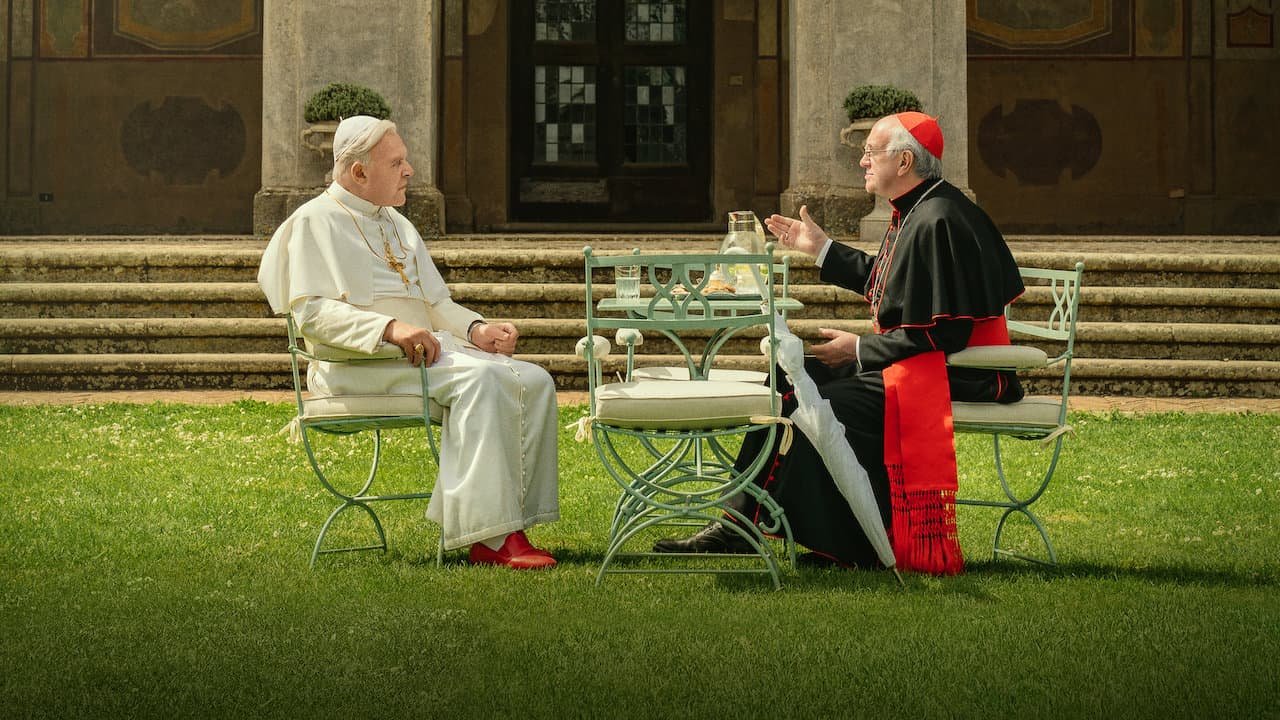 Also an oscar-nominated Netflix film, The Two Popes is inspired by true events that occurred in the critical moments of Pope Benedict's resignation. Taking you behind the Vatican walls, Pope Benedict and future Pope Francis attempt to find common ground and even form an unlikely friendship in the interest of forging a new path.
Described as one of the "necessary" films of our time, this witty and heartfelt drama gives us an inside perspective on a historical turning point in the Catholic Church. Johnathan Pryce performed his role as Pope Francis to perfection and was nominated for best actor in a leading role and his counterpart Anthony Hopkins, who played Pope Benedict, also received a nomination for best actor in a supporting role.
5# 6 Underground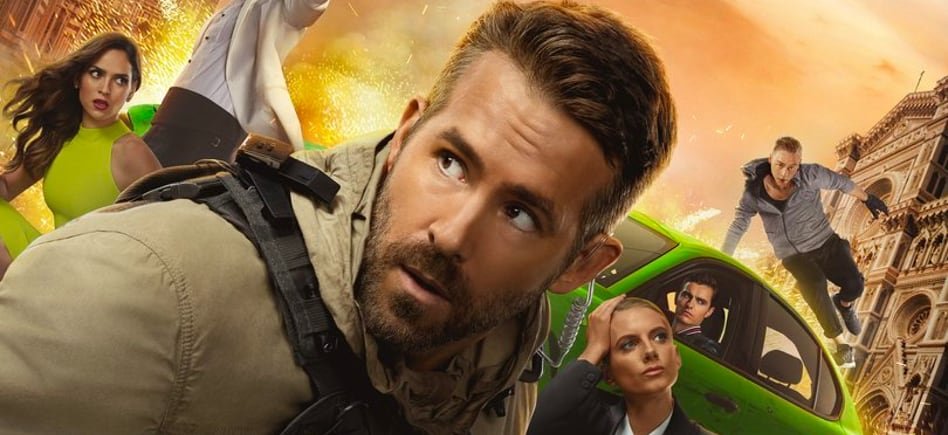 Definitely the action-packed film of the five, starring Ryan Reynolds who plays the role of "One", an individual part of a group of six who are not only the best at what they do but also each invested in the idea of deleting their pasts for good. Recruited by a tech billionaire, the six embark on a mission to take down an unforgiving dictator.
"You know what the best part of being dead is?… The freedom"
Directed by Michael Bay, so expect a large number of spectacular explosions.