Lauren Chaplin from Finder takes a look at five wearable tech products you need in your wardrobe now.
As technology becomes increasingly prevalent in our day-to-day lives, it comes as no surprise that it's making its way into our fashion choices.
The rise of wearable technology (or wearables) has opened the door to thousands of new possibilities, giving users on-the-go access to computing functions and important health-tracking capabilities.
With so many products now flooding the market, it can be difficult to determine which ones are worth the investment. From smartwatches  to wearable period pain management devices, we've listed our top five products to shop below.
Smartwatches
Smartwatches are one of the hottest tech categories right now and it's easy to see why. Made by some of the biggest tech companies in the world, these watches offer fitness and sleep tracking, call and text functionality, in-built GPS, music streaming, social media access and more.
They also come in a variety of designs, colours and sizes, making them a seamless addition to any outfit.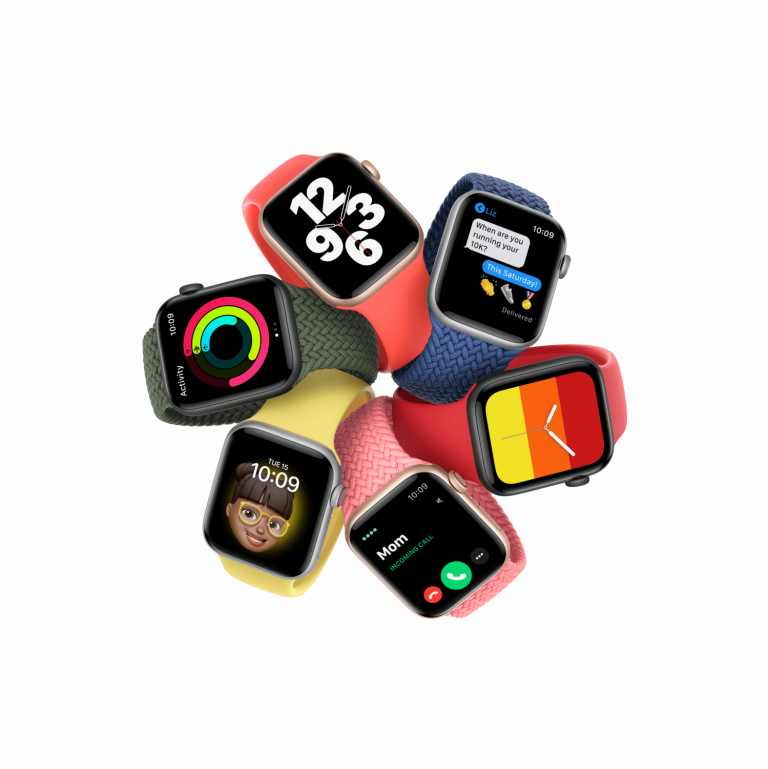 Our top pick: While there are tons of smartwatch models available, the Apple Watch Series 5 is both extremely fashion-forward and a market leader for functionality. You can also purchase additional watch straps in different designs to switch up your style at any time.

Fitness trackers
If you're not interested in all the bells and whistles of a smartwatch, a decent fitness tracker  is a great alternative. These devices offer a range of wellness and fitness functions including stress tracking, activity timers, heart rate monitoring, step counting and calorie tracking.
They're also typically smaller and slimmer than smartwatches, so you're less likely to be reminded that you're wearing one.
Our top pick: Fitness trackers have a tendency to look more "tech" inspired than smartwatches, which makes them more difficult to style. However, the Garmin Vivosmart 4 is a sleek, feminine product that easily blends fashionable design with basic health tracking.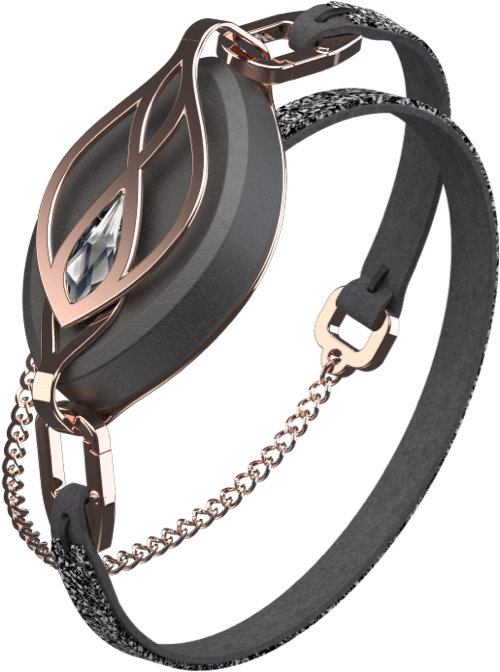 Smart jewellery
Whether you're after a wellness tracker or a safety device, several leading brands are now creating the ultimate in fashion and tech fusion: smart jewellery.
From bracelets to clutches, there now exists a whole range of fashion-forward tech that fits in with your lifestyle while discreetly hiding its true purpose.
Our top pick: The Bellabeat Leaf health tracker comes in several stunning designs that can be worn as either a necklace or a bracelet. The device offers a range of capabilities including activity and sleep tracking, menstrual cycle tracking and guided meditation, making it the most functional piece of jewellery you'll own.
Smart sneakers
Sneakers have become one of the biggest fashion trends over the past few years, granting wearables the opportunity for a foothold in a brand new market.
From self-lacing sneakers to hands-free designs, technology is now not only creating the perfect wearer fit, it's also revolutionising fashion for those living with a disability.
Our top pick: While initially designed for basketballers, Nike's Adapt BB range offers an ease of use that can be enjoyed by anyone. The sneakers feature self-lacing technology, a battery life of 10-14 days and coloured lights that can be modified through the accompanying app.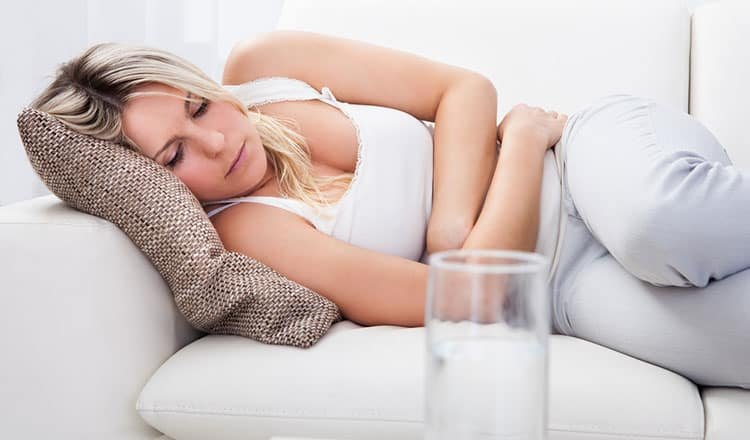 Wearable period pain management devices
While period pain management devices are much more about function than fashion, the technology is still worth the spend if you suffer from menstrual cramps.
The devices can be discreetly worn on your waistband while electrode gel pads stick to your abdomen. With the touch of a button, you can then send out electric micro-pulses to stimulate nerves and stop period pain while you're out and about.
Our top pick: Livia is the most well-known period pain device currently in the market and it comes with heaps of rave reviews. You can also purchase it with a subscription and get a lifetime supply of gel pads and a new device delivered to you every three years.
Women Love Tech would like to thank Lauren Chaplin for her article. Lauren is a senior shopping writer at Finder.
https://www.finder.com.au/best-fitness-trackers