As part of our ongoing series on great tech companies to work in, we chatted with some of the staff members at ADITS about their staff benefits:
Helen Hager – Finance Manager
"I feel incredibly blessed to work for ADITS, where I am supported by both the men and women of the Team. The entire ADITS Team is just that. A Team! We all work together by combining our strengths and skillsets to achieve the main goal. We're supportive, understanding and encouraging, which is truly rare to have in a fast-paced work environment of this nature."
"I also love the opportunities for flexible working arrangements such as working from home. I've personally found this extremely beneficial as a mum of three boys and with a husband who works away. I challenge other businesses to create the ADITS environment in their workplace. The benefits speak for themselves and as the good old saying goes, "A happy worker is a hard worker"!"
Mikayla Lovegrove – Helpdesk Consultant
ADITS supports women in all aspects, but going through a pregnancy has shown me that ADITS 100% takes pride in looking after its employees. Management has been so kind and flexible when I have urgent appointments and understand 100% that pregnancies have unexpected turns in them. I can't talk highly enough about how easy ADITS has made it to go to appointments, and especially to take away the stress of worrying about job security during and after baby.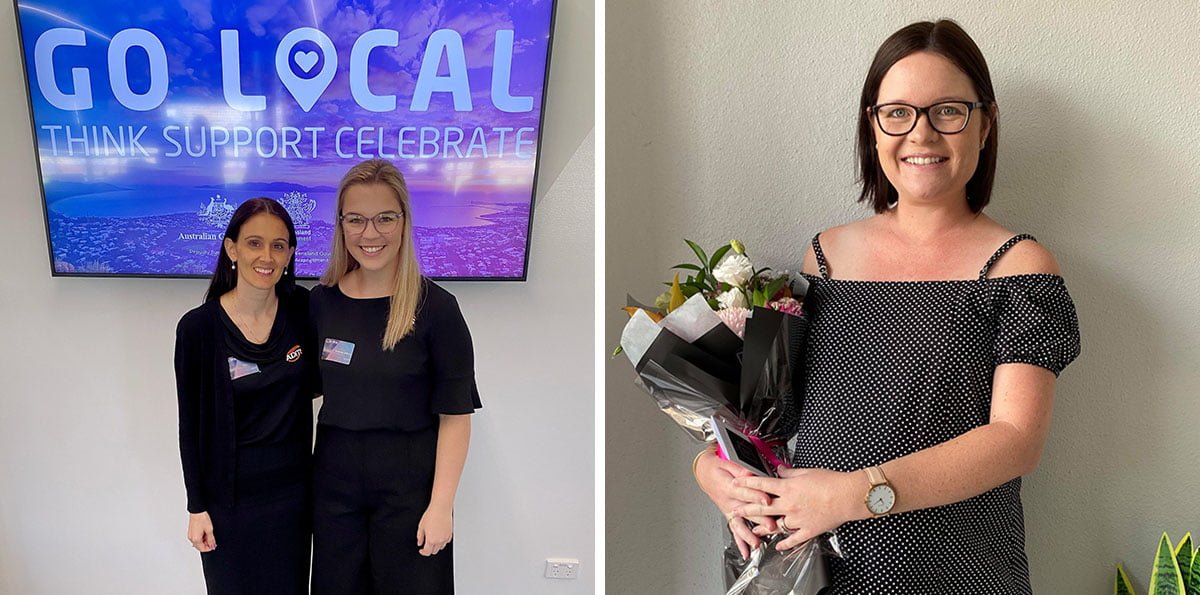 Dani Ryland-Lawson – Helpdesk Consultant
"While working at ADITS, I am completing part-time study at James Cook University. I am currently juggling 3 subjects a semester while working full-time. Fitting in work, study and life can be very challenging unless you have balance. ADITS supports me in trying to find this balance by offering flexible working arrangements with working from home 2 days a week and allowing me to attend exams when needed."
"I am also supported in my career progression by being able to attend exciting network projects and training by the Projects Manager. We are also provided with a training package that suits us individually so we can progress in our career goals."
Shannon Wilcox – Marketing Manager
"We recently became a Great Place to Work Certified company, with 93% of our staff indicating that it is a Great Place to Work and 100% indicating that people at ADITS are treated fairly, regardless of their gender."
More results can be seen here: https://greatplacetowork.com.au/gptwcertified/adits/

In regard to work benefits, our package includes:
Competitive salary + 9.5% super
Free car parking
Flexible working arrangements
Work device and desk set-up
Extras:
Employee referral program
Generous employee discount program
Ongoing training and professional development
Full employee merchandise kits
Cake on your birthday
Quarterly long lunches
Career progression opportunities – grow with us!
About ADITS
The company established a strong reputation for being a trusted source of IT support for businesses in all industries. Today, ADITS has grown to become an internationally recognized IT Managed Service Provider, currently supporting over 12000 users. ADITS dedicated staff are the reason for the company's success, as we continue to strive for excellence in our IT solutions with three core values: customer first, consistency and teamwork.
ADITS website: https://www.adits.com.au/
ADITS LinkedIn: https://www.linkedin.com/company/adits-pty-ltd/