Amazon's latest research has showed that even in the face of the COVID-19 pandemic, Australian SMBs are still optimistic about their ability to grow and innovate their businesses. To support this optimism, Amazon has introduced its Launchpad Innovation Grants program which offers five grants – each worth $80,000 – to be awarded to five Aussie SMBs.
To win one of the grants, SMBs must enter any time from now until 11.59pm on Monday 24th August 2020 on this website – www.Amazon.com.au/Launchpad. The five Amazon Launchpad grant recipients from across Australia will be publicly announced in September 2020.
The idea for the grants came about when Amazon conducted its Launchpad Innovation Report, with findings showing SMBs felt the lack of available funding was one of their biggest hurdles to achieving success.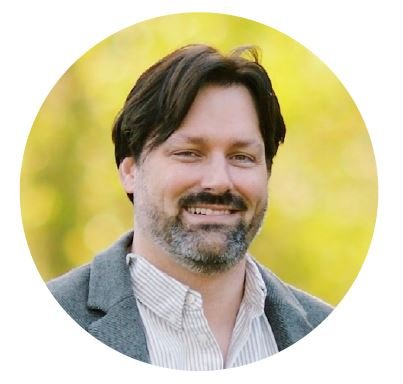 As Chadd Ciccarelli, Head of Launchpad Amazon Australia said: "More than a quarter of SMBs (29%) said that the lack of available funding is the biggest barrier to innovating or growing the business for the remainder of 2020 and more than half (55%) lacked guidance or mentorship during this time.
"We hope that the new Amazon Launchpad Innovation Grants will catapult a new wave of small businesses who have evolved during this time to continue creating and transforming products," he continued.
"In the first year since launch, we've worked closely with many startups, entrepreneurs and small business owners to launch cutting-edge products on Amazon Launchpad as part of Amazon.com.au. Over the past few months in particular, we've seen Australian SMBs lean even further into innovation to grow their businesses and we're looking forward to seeing how the grants will enable these creative minds to further this innovation for the future," Ciccarelli added.
We asked Ciccarelli how many companies in Australia have used Launchpad and have they seen some good results?
Amazon Launchpad is a program that helps Aussie start-ups and entrepreneurs bring innovative products to local customers looking for unique items, with a home-grown twist. We're celebrating our first Australian birthday this August.
Since launching in August last year, we have grown the range of brands on the store from 150 at launch to more than 250 brands. We're really pleased with the results. Brands are excited about being a part of a physical product community. By up-skilling in Amazon and using incremental marketing opportunities to increase discovery of their products, they can share their brand story and they have a clear pathway to reach a global scale with Amazon.
How does Amazon Launchpad help SMBs?
We know that product creation is only one part of the equation in launching a product and that marketing, logistics and finding an audience can be just as challenging. With Amazon Launchpad, we have a program that will help ease some of these challenges for start-ups and entrepreneurs alike, allowing them to focus on growing their businesses and freeing up time for future innovation
There's no denying that 2020 has been a tough year for Australians, from drought and bushfires through to COVID-19, and the impact of which has notably been felt by Australian small to medium sized businesses. But while the time has been challenging, it's positive to see that the majority (92%) of Australia's SMB owners say they feel optimistic for the future. So we hope that our grant packages, offering a cash grant as well as business, marketing and mentorship support, will help guide business owners to excel for the remainder of 2020 and beyond.
What does the $80K grant consist of?
Each Amazon Launchpad Innovation Grants package is worth $80,000 and includes:
A $20,000 cash grant.
Amazon.com.au marketing support and AWS Activate Credits marketing support including access to mentors such as Amazon leadership and entrepreneur experts from Australia and HQ in Seattle.
Time with successful e-commerce savvy Australian SMBs.
Insights from angel investors in the Venture Capital community.
How will the winners of the grants be selected?
Amazon Launchpad has recruited two SMB experts to help select the recipients of the grants and they are: Carl Hartmann, Serial Entrepreneur and Co-Founder of non-alcoholic company Lyre's Non-Alcoholic Spirits; and Renae Smith of healthy baking goods brand, Bake Mixes.

Both Hartmann and Smith used the Amazon platform to help promote their businesses and so they know first-hand what's worked for them.
We asked Renae Smith how Amazon Launchpad has helped her with her business?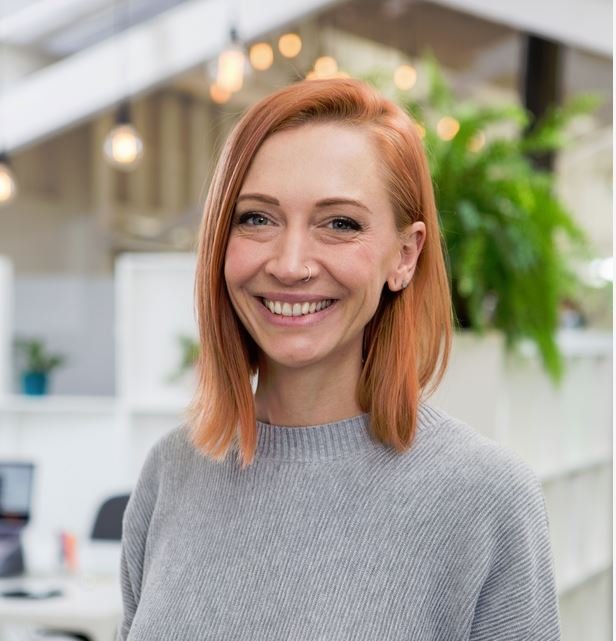 As a small business, we have to work incredibly hard to get our products in front of the wider audience – by calling stores, working with sales agents and even using Facebook ads. All of this takes time and costs a fortune. However, since joining Amazon Launchpad, we've been connected to thousands of customers who are already looking for products, which makes the process a lot easier. This is invaluable to small businesses like mine, which really needs that exposure to the right group of consumers.

What parts of the Amazon program do you find have helped your business the most?
The Fulfilment By Amazon (FBA) concept is amazing. I simply prepare the products with Amazon barcodes and send them in. Then Amazon Australia manages the rest. All I have to do is check the stock levels every few weeks to ensure we're not getting low but Amazon Australia alleviates a huge chunk of my worries by managing orders, packing, sending, tracking and following up for reviews. It's fantastic.
You're on the judging panel for the Amazon Launchpad Innovation Grants – what will you be looking for in SMBs when selecting the ones to receive the Grants?
As well as owning a few SMBs over the years, I also own a PR and business development agency. I love businesses that have a strong, clear message. I often write articles about the tendency business owners have to try and do everything to increase their potential customer base. Instead of being successful, this dilutes the brand, the message and the overall appeal. I am looking for businesses which have a clear idea of who they are and where they're going, as well as an understanding of how they want to get there.
Would you recommend Amazon Launchpad to other Australian SMBs trying to get started?
Absolutely. It can appear daunting to work with such a huge company like Amazon Australia but I can honestly say I have been assisted every step of the way by the most lovely, supporting and helpful people in the Amazon Launchpad program. It's a godsend for me and I really think everyone should consider it and see how it works for them.
We asked Carl Hartmann – one of the other judges for the Amazon Grants and the Co-Founder of Lyre's Non-Alcoholic Spirits, how did he feel about being on the judging committee?
Having launched and built several startups, I know how exciting – yet tough – the journey is. Especially this year with the economic impacts of the last few months.
I'm honoured to work with Amazon Launchpad and award the Amazon Launchpad Innovation Grants to help small to medium businesses across Australia grow. I know the grant packages will go a long way in funding continued innovation as we're on the road to recovery.
Some of the other findings from the Amazon Launchpad Innovation Report
Commissioned by Amazon Australia, the Amazon Launchpad Innovation Report has conducted research amongst Australian SMB owners, finding out how they evolved their businesses while in lockdown and their plans as Australia travels the road to recovery.
The research reveals that Australian SMBs have been innovating in times of uncertainty – with 28% of SMBs noting isolation helped them innovate for the future, refresh their business plan (35%) or focus on creativity (38%).
Other key Amazon Launchpad Innovation Report findings:
• Digital reset: 1 in 3 (34%) said lockdown helped them develop their digital strategies for future growth.
• The 'all-in' Aussie attitude: optimistically four in five (84%) SMBs said there was an
increased sense of support for local businesses, while three quarters (76%) said they had received messages of encouragement from customers.
• Future growth: SMBs said they most need funding to put towards their digital presence (15%), growing business into new countries (15%), staffing (15%), creativity (11%), ecommerce (10%), with $20,000 being identified an impactful injection of funds to help with these areas (84%).
About Amazon Launchpad
Amazon Launchpad began in August 2019 and the program works with innovative products from startups and entrepreneurs from around Australia and the world, making it easier for them to on-board, market and launch new products to Amazon customers.
Participants benefit from custom product pages on the Amazon.com.au Launchpad store, marketing support and access to Amazon's local fulfilment networking including Amazon Prime. Amazon Launchpad also gives Australian consumers a chance to discover and support local brands.
To win one of the grants, SMBs must enter any time from now until 11.59pm on Monday 24th August 2020 on this website – www.Amazon.com.au/Launchpad. The five Amazon Launchpad grant recipients from across Australia will be publicly announced in September 2020.