Article contributed by Shahna Smith, Founder of Amplified Beauty Australia.
Let's dive into how and more importantly, why?
When initially writing my business plan for Amplified Beauty Australia, I needed to envision my product and how it will evolve with the brand. How will it all look? Will it date? How can I get ahead of other brands who have larger platforms?
These questions brought me to the thought of how we are becoming a tech-savvy and advanced world with technology. It is part of our everyday lives and is only becoming more and more involved with things we do every day. With our debit cards on our phones to pay for our shopping and robot self-serve check outs when we buy groceries, it was safe to know that technology was inevitable in our future, so why not bring this forward in the brand NOW? Aligning technology with my own beauty brand felt like the most logical thing to do.
This is exactly what I decided to do and began the planning process with the vision of becoming the ''Apple'' of cosmetics.
What does this mean?
Firstly, I love how consumers can identify Apple products without needing to even see their logo.
This is something I endeavour to have for Amplified Beauty and will do so by creating consistency in how the brand is represented across all our stockists.
With the right amount of consistency and strategic choices in our presentation, my aim is for consumers to eventually be able to identify an Amplified Beauty product without even looking for the logo.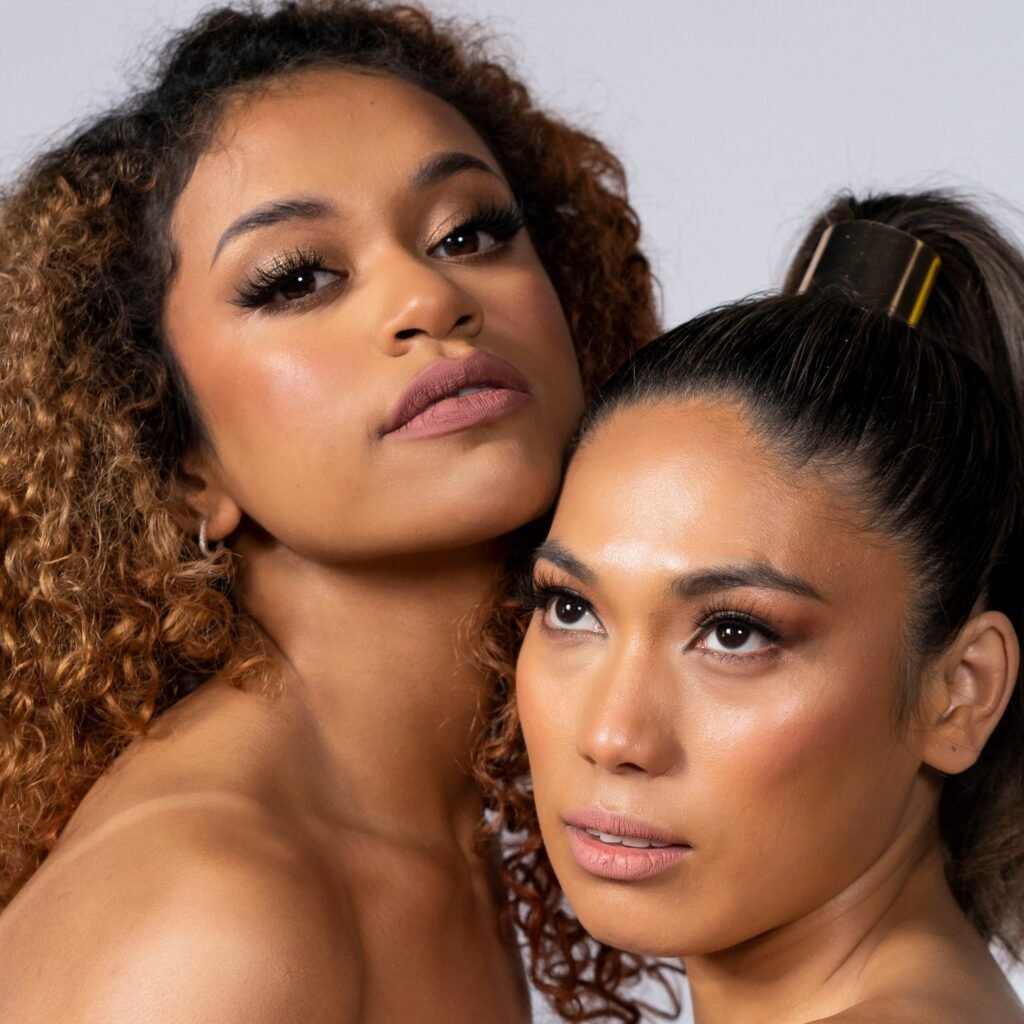 Secondly, Apple's packaging and in-store displays are minimal, luxurious and easy on the eye.
Amplified Beauty is much the same. The packaging instantly provides you with a luxurious feel, but our branding is minimal. This leaves room for the product to be the focus, and I even explored colour psychology when creating my packaging and logo. Aside from packaging appearances, it was important to still have our own "brand voice", therefore our branding has been intentional in including fun and cheeky slogans on our packaging. For example, you will see our clear zip-lock bags which hold our lipsticks with the slogan ''Hey babe, let's lock lips''.
This is due to the difference of industries (tech products VS beauty products) and how the consumers I was targeting tend to respond well to this type of personalised marketing and branding.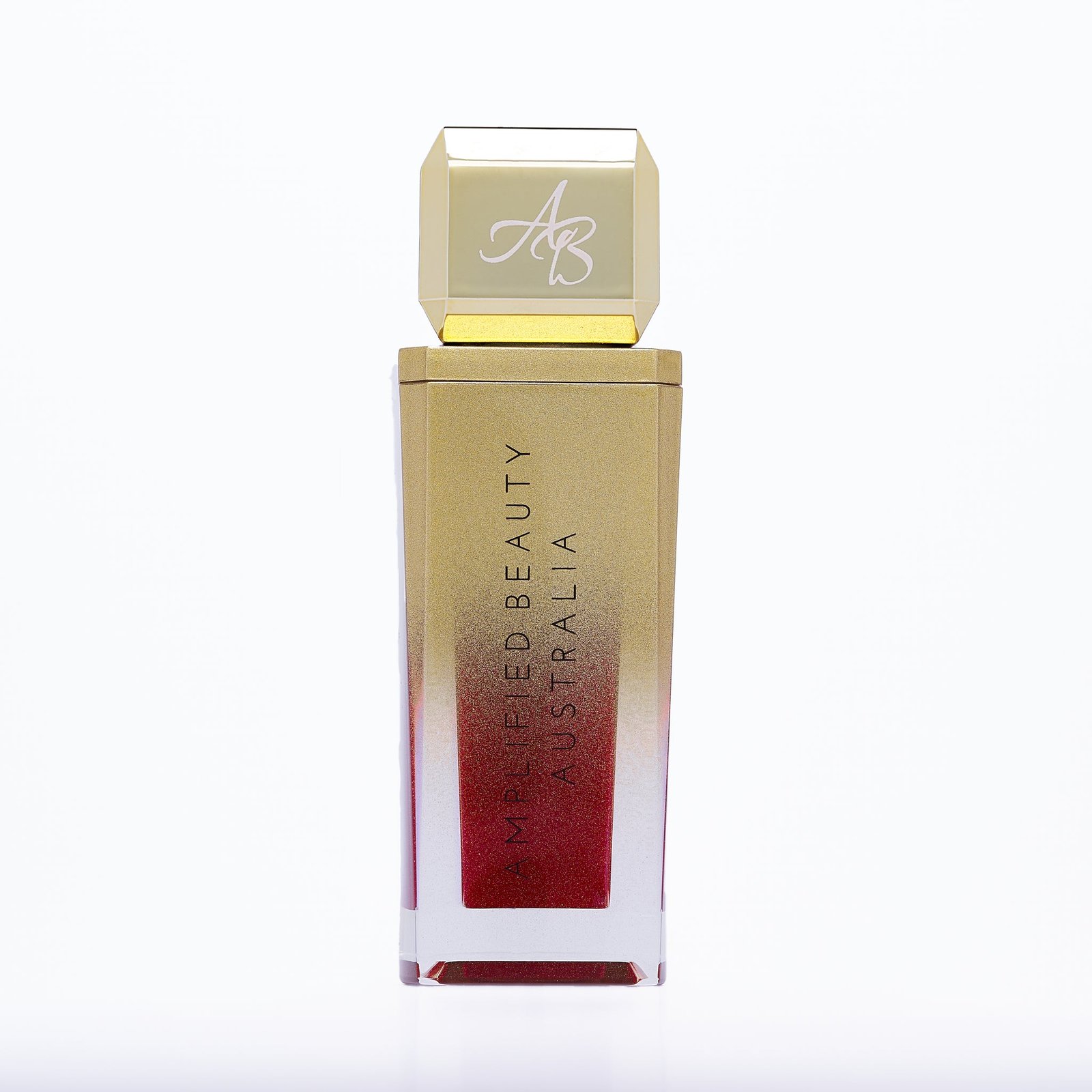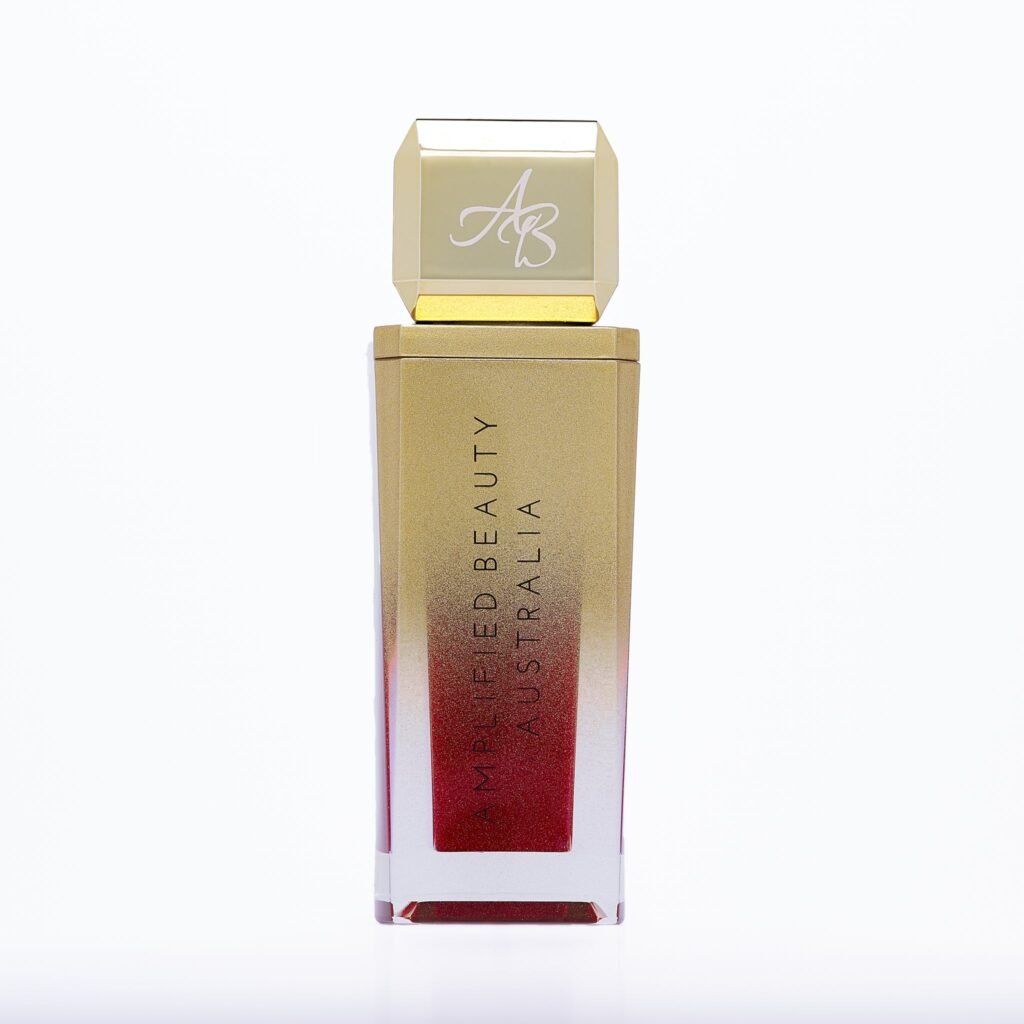 Lastly, Apple are known as a go-to brand when seeking a new phone or laptop (or any tech products really) and they have maintained trust with their customers by being at the forefront of their industry and "ahead of the curve". Consistency in a retail setting experience (such as visiting an Apple store) further nurtures that trust with consumers as they know what to expect in an Apple retail setting and they can recognise the shop fit-out and product displays, which is also what I strive to position Amplified Beauty as in a retail setting.
This sparked inspiration for me for the future of my product bringing me to question myself:
How am I going to stand out against celebrity fronted brands?
How can I engage with potential customers once I am in a large retail store, and ensure they come over to my brand that wasn't born from a celebrity or leveraged off the back of a well-known platform?
Technology was my answer.
I met with a mechanical engineer over coffee and showed him my not-so-great drawings of my "vision", which was to have my products on display by floating in the air – yes, you read that right!
He assisted me in sourcing suppliers and teaching me the logistics behind this concept and bringing it to life.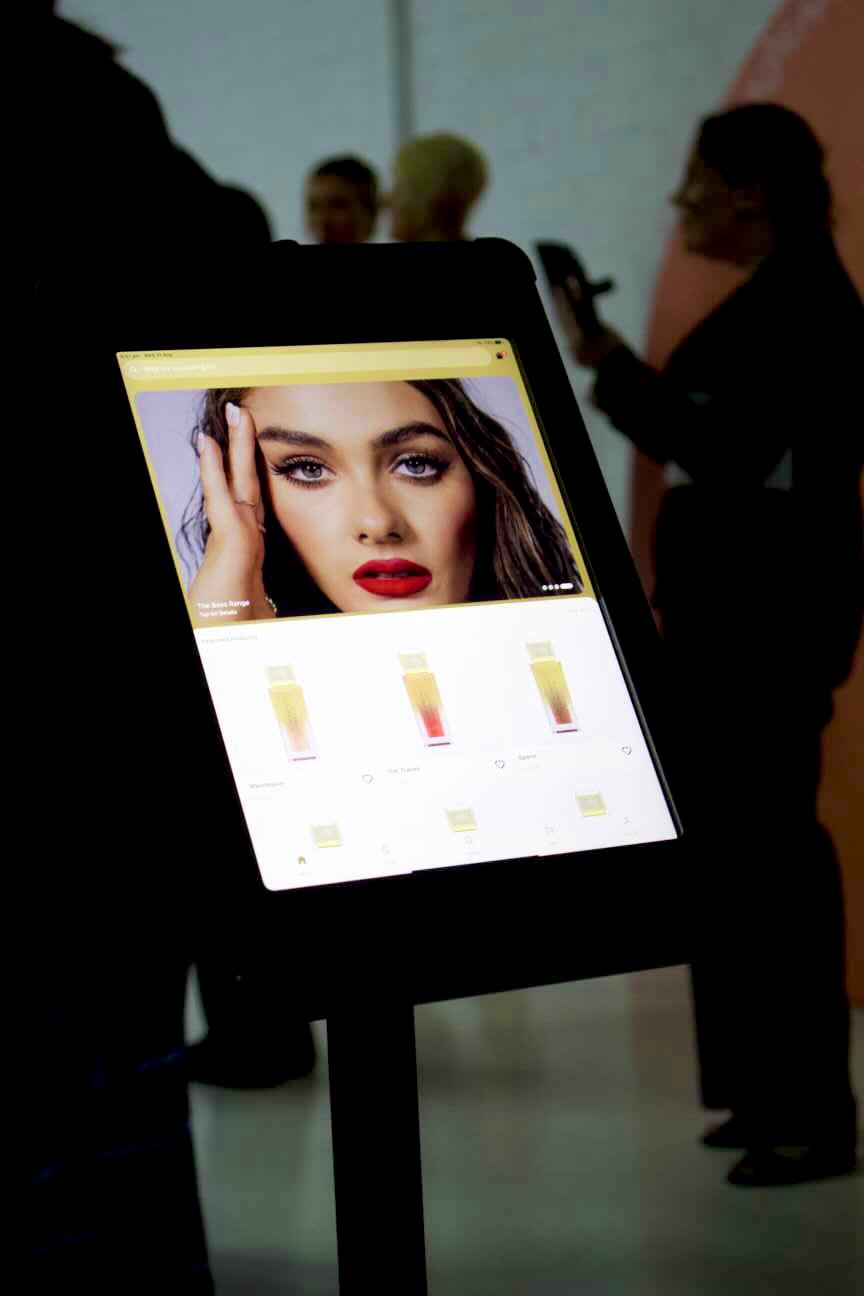 The result? In store today, our Amplified Beauty levitating devices are our signature way of displaying Amplified Beauty products. Instantly, consumers react with a mixture of the following:
A) Curiosity – What is this brand and how are these lipsticks floating?
B) Engagement – They begin to interact with a new brand
C) Lasting impression – Overall, creating a memorable experience for them in an over-saturated market
Whilst this was perfect, I knew we could do more to target consumers who weren't physically in a retail store. This led me to meet with another friend, Sotiri Vassiliou, who had started their own app company, Froth Apps. I asked if we could begin to design a mobile phone app where you can virtually try on the shades of my lipstick.
In addition to the levitating devices displaying my products, an Apple iPad will also sit beside it allowing consumers to interact with our app. However, the app can also be downloaded on to a personal device and the interaction with the brand can continue once leaving the store (or before even entering). The Amplified Beauty virtual-try on app was then launched in September this year!
My favourite beauty apps:
Sephora
Beautylish
Amplified Beauty [ of course 😉 ]