Apple has announced that the 2nd generation of the HomePod will be available to order online today, with advanced audio capabilities, alarm recognition and even a humidity sensor.
Think of it as a speaker and personal assistant all in one. This new release is packed with computational audio and Siri intelligence, allowing you to manage everyday tasks and control various house functions. For instance, you can command Siri to open the blinds for you, receive notifications out of the house when a smoke or carbon monoxide alarm is detected at home, and check the temperature and humidity in a room.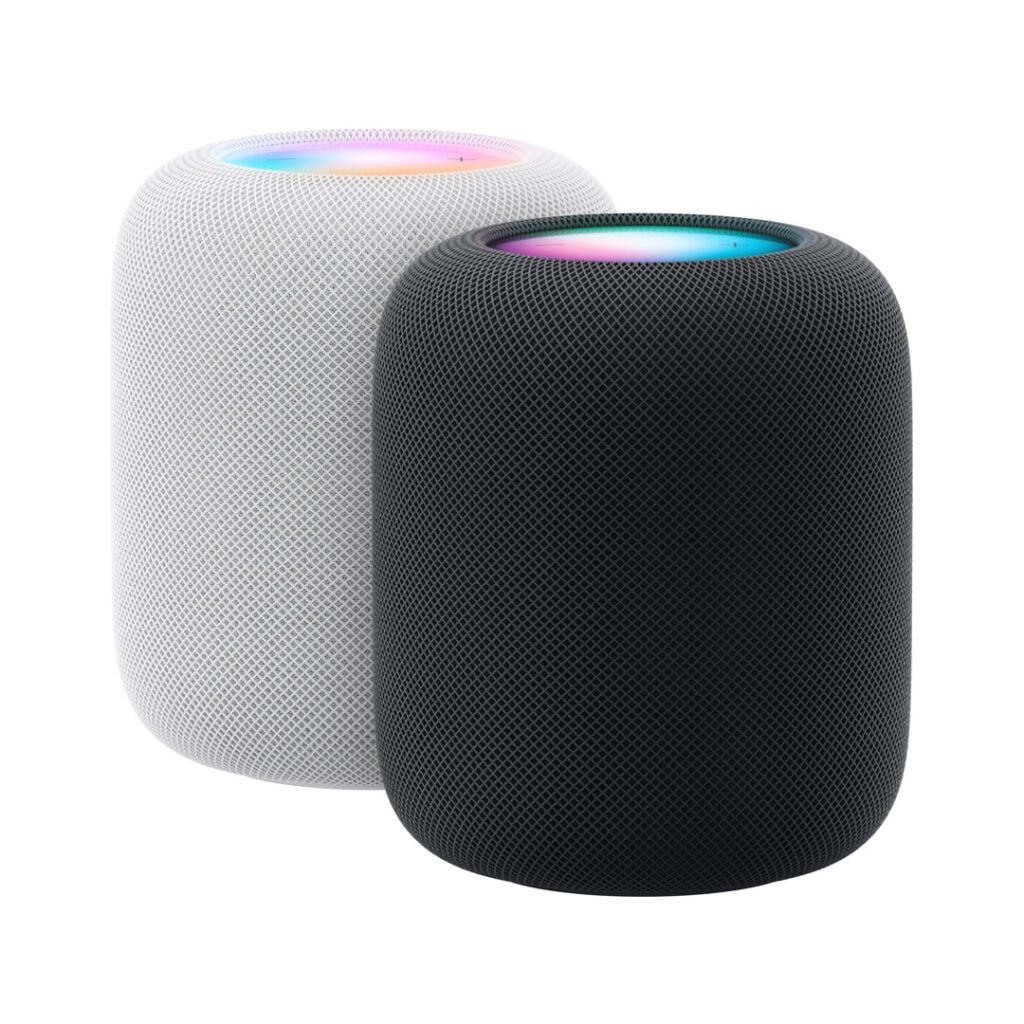 Check out the key features of the new device below:
Advanced audio capabilities
Apple developers say that the HomePod will deliver a "groundbreaking listening experience for users" with a rich, deep bass. Here's what is included:
Custom-engineered high-excursion woofer
Powerful motor that drives the diaphragm a remarkable 20mm
Built-in bass-EQ mic
Beamforming array of five tweeters around the base
S7 chip to offer advanced computational audio
Room sensing technology that recognises sound reflections to determine if it is against a wall or freestanding, then adapting the sound accordingly
Ability to pair Apple TV with multiple HomePods to create a home theatre experience
Say "Hey Siri," or touch and hold the top of HomePod to play the same song on multiple HomePod speakers, or use them as an intercom to broadcast messages to other rooms.
Greg Joswiak, Apple's senior VP of Worldwide Marketing commented, "the new HomePod delivers rich, deep bass, natural mid-range, and clear, detailed highs. With the popularity of HomePod mini, we've seen growing interest in even more powerful acoustics achievable in a larger HomePod."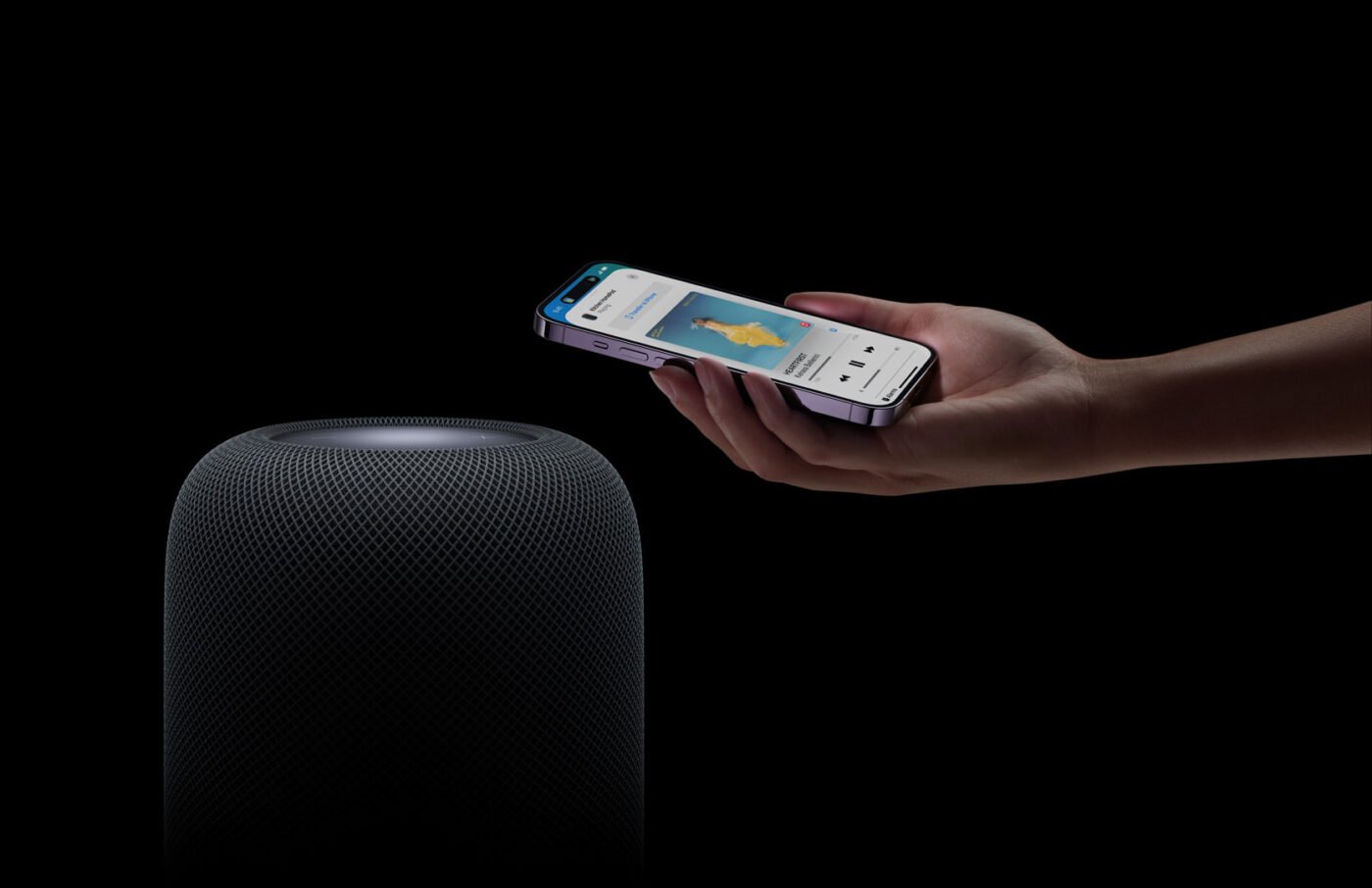 Integration of the HomePod with other Apple devices
With Ultra Wideband technology, you can sync your iPhone to the HomePod to play music or make a phone call. To receive song and podcast recommendations, anyone in the home can bring an iPhone close to a HomePod and suggestions will surface automatically. Additionally, HomePod can recognise up to 6 voices, so each member of the home can hear their personal playlists, ask for reminders, and set calendar events.
You can pair the Apple TV 4K with multiple HomPods to create a home theatre experience, and with Siri on HomePod, you can control what you're watching hands-free.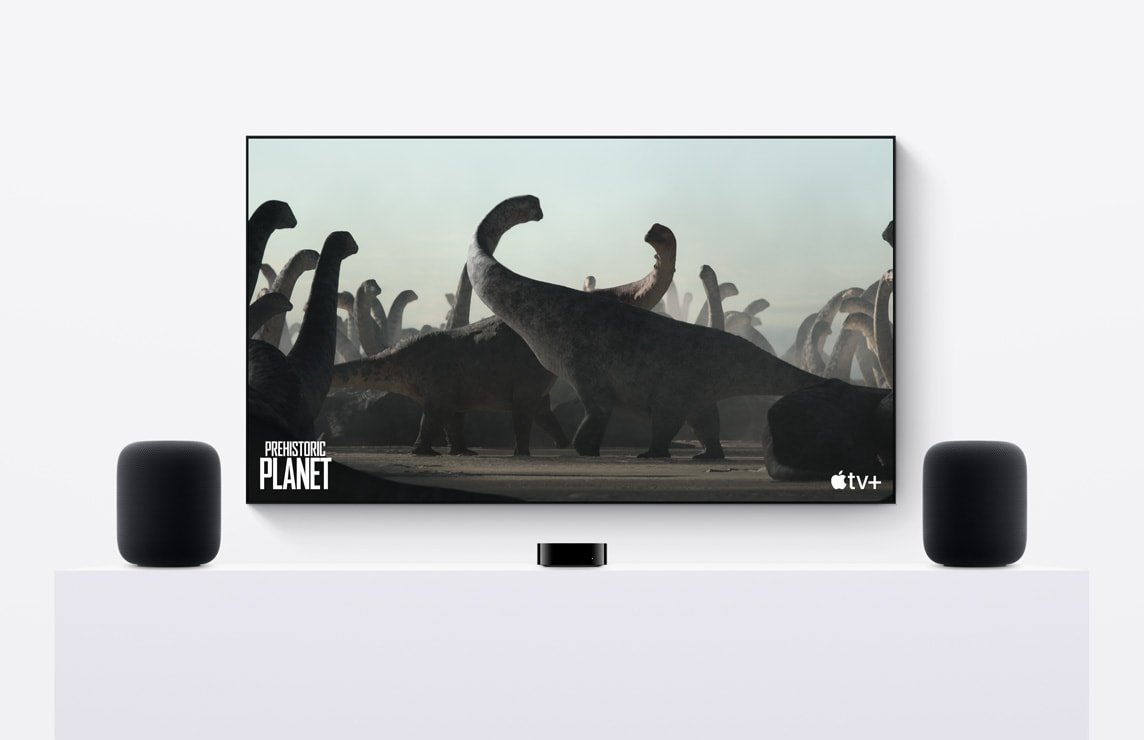 Making your home a smart home
One of the most highly anticipated features of the HomePod is it's ability to listen for smoke and carbon monoxide alarms, making your home safer than ever before. If it senses an alarm, the HomePod can send a notification directly to your iPhone.
The device also has temperature and humidity sensors. Using automation, the HomePod can perform tasks like closing blinds or turning the fan on when the temperature or humidity reaches a certain level. Using Siri, other tasks can be automatically carried out with commands like, "Hey Siri, open the blinds every day at sunrise" or "close the blinds every day at 8pm".
Pricing and Availability
HomePod (2nd generation) is available to order for AU$479 inc. GST from apple.com/au/store and in the Apple Store app in Australia, Canada, China, France, Germany, Italy, Japan, Spain, the UK, the US, and 11 other countries and regions starting today, with availability beginning Friday, 3 February.