Sam Arcadipane, Founder of Fusspot Collagen Beauty Tea, has chosen her 12 favourite apps. Here she provides the apps she uses for her daily beauty inspo as well as her go to apps for her professional life.
 Daily go to apps for beauty inspo
Instagram – Like lots of people it's my go to to find the latest beauty trends and new products. I am also able to view my happy customers enjoying Fusspot Collagen Beauty Tea at home or on the go!
Pinterest – This is my must-have app because I discover the latest trends and can see what people are searching for and are 'pinning'. Pinterest is fantastic for beauty circles and beauty trends too!
Beautylish – I found this fabulous app recently and it is the perfect go-to for beauty trends and reviews of products.
Think Dirty – This is an amazing app which allows everyone and anyone to see what ingredients are actually in beauty and skincare products. I find transparency super important when it comes to wellness especially as I've focused so much on having organic ingredients in Fusspot Collagen Beauty Tea.
MyFitnessPal – This is useful because it helps me keep track of steps, diet, water intake and everything else to try and keep myself in line for a healthy lifestyle (and not to over eat every day!)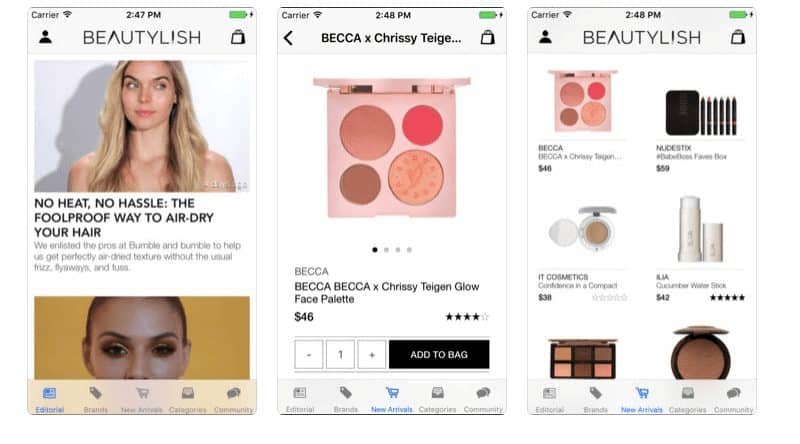 Daily go to apps for professional use
Shopify – This is the foundation of my business and is just such a vital app where I can review sales, orders, customers, analytics – all while on the go!
Google Analytics – Every day I'm reviewing data and using the metrics to measure my marketing efforts. Google Analytics provides real-time insight to my business.
Instagram – Where else do you find the latest trends, new products, and of course, customers! I spend a lot of time on Instagram responding to comments and questions through my business profile @prettylittlefusspot
Linkedin – LinkedIn is a great networking app, but also helps promote my business in a professional sense. I use it both personally and with my business page to showcase exciting updates and news.
Planoly – I just couldn't live without Planoly – it's such a time-saver and I schedule all of my social posts and use it to plan the month ahead.
Receiptbank – again, this is another highly useful app. I store all my business expenditure here and it's uploaded to the cloud so my bookkeeper can access it immediately.
Find out more about Fusspot Collagen Tea here: