Sometimes being a woman can be tricky. There's the job, the family, the social life, the pets, and the pressures to eat good, look good, and be good. That's where podcasts come in — they're both motivation and inspiration in audio form.
But with more than 20 million episodes available on Apple Podcasts, it can be difficult finding the right ones. Thankfully, all the hard work is done for you with this collection of 11 shows by women who inspire us by standing up, speaking out and cheering each other on.
Crappy to Happy is the podcast for people on the move who may be feeling low in energy, mood or motivation and can't figure out exactly why. Cass Dunn, a clinical psychologist, chats with interesting and inspiring guests to help listeners find the root of the reasons why they may not be performing at their best and discover practical, meaningful ways to make impactful changes to feel happier, more energetic, and more confident. They cover topics ranging from diet, exercise, emotional eating, self-criticism, perfectionism, sabotage and much more with humour, compassion and wonderful insight.
The Squiz podcast was selected by Apple Podcasts as one of the Best Podcasts of 2018. In a matter of minutes, the Squiz Today podcast will get you across the news headlines. Published each weekday at 6.00am, it's designed to fit into your morning routine – perfect for the commute, the gym or over a morning coffee.
Have you ever wondered if the worlds's leading entrepreneurs, writers, musicians and business people construct their day differently to you? How I Work delves into the working days of some of the world's most successful innovators. We discuss tactics, rituals and tricks they use to achieve so much more than the average person, despite having the same number of hours in the day.
What comes after #MeToo? This podcast by The Guardian examines what changes we've seen since the movement started.
Offline, The Podcast
Hosted by award-winning Australian journalist Alison Rice, Offline is a series of honest conversations with the people behind our favourite Instagram accounts, and the teachers who help us on our way. Together, Alison and her guests get real about life on the other side of the filter and explore the often confronting concept of true self.
Get Merry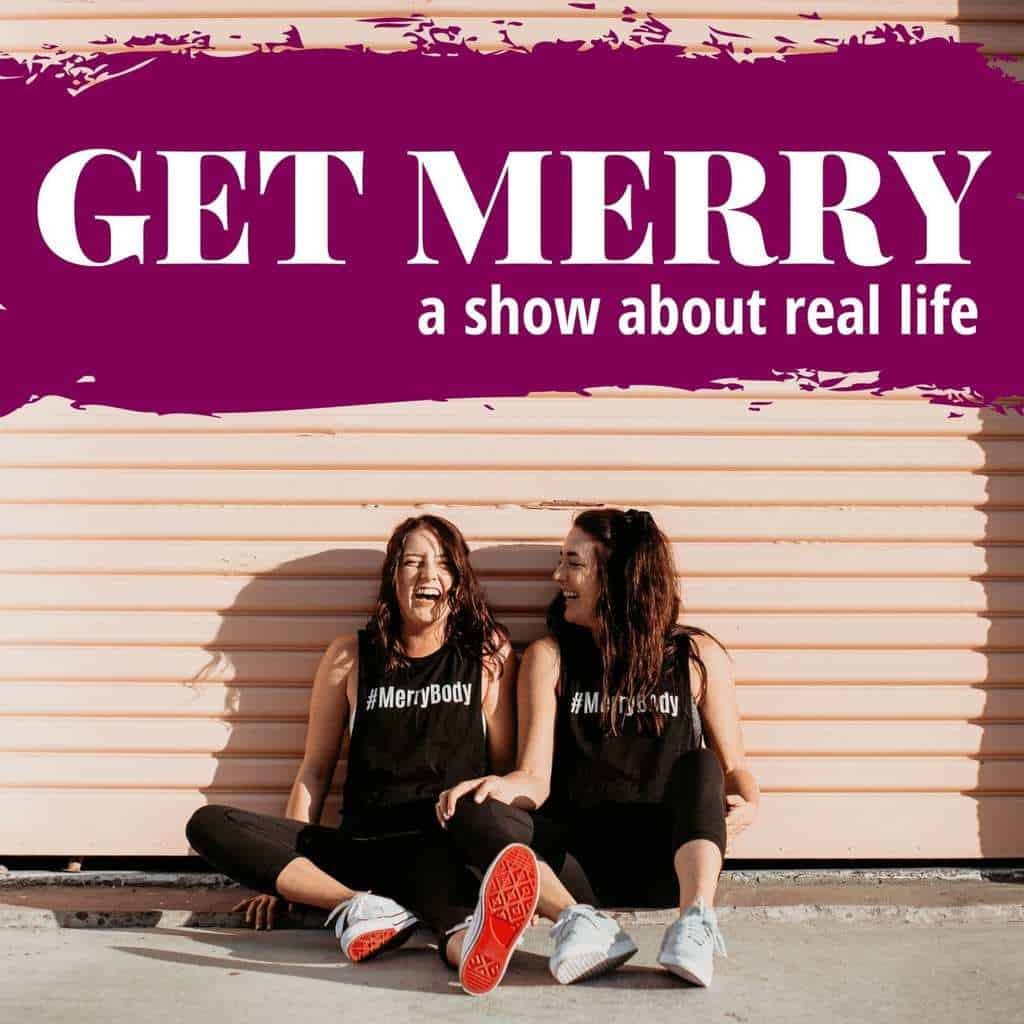 Get Merry is a show that covers real life stuff. It's a conversation with your best friend. They don't skip the struggles, and you'll laugh along with the surprisingly fresh honesty your hosts Emma and Carla Papas bring each week. Walk away feeling inspired with doable action steps and realise that you're not alone in the magical mess of your life.
Shameless
This podcast by Zara McDonald and Michelle Andrews is a pop-culture podcast for smart women who love dumb stuff i.e. MAFS, Kendall Jenner's near-naked dress and the history of scandalous celebrity NDAs.
The Healthy Hustlers Podcast
Through storytelling, host Madelyn Carafa combines health, wellbeing and business with a fresh perspective to share the stories of normal people with inspiring lives who are dedicated to making their hustle healthy. Whether you're looking for advice and guidance for leading your best life, an engaging easy to digest pep talk OR a boost of healthy enthusiasm to fuel your health and wellness goals, The Healthy Hustlers podcast is your go-to for kicking butt in work and play.
The Art of Decluttering
Amy Revell and Kirsty Farrugia are Professional Organisers and they chat about how they keep their homes organised and decluttered and how they help their clients to achieve the same.
Welcome to lady-land: a podcast by lady-brains. Join Caitlin, Anna and Maeva as they chat to ambitious, successful and inspiring entrepreneurial women about what it takes to become a success.
Ever felt like you should be better at feminism? Join comedian Deborah Frances-White and her guests for this comedy podcast, recorded in front of a live audience. Each week they discuss topics "all 21 first century feminists agree on" while confessing their insecurities, hypocrisies and fears that underlie their lofty principles.
Thanks to Apple Podcasts for this selection.