Did you know that this year is Pokémon's 25th anniversary?
To celebrate this event, BlackMilk Clothing have collaborated with Pokémon to create a second collection featuring iconic and fan-favourite characters.
The first BlackMilk Pokémon collection was released in June 2020. It was super popular and resulted in a restocking of the collection due to a strong customer response.
BlackMilk are expecting a high demand for these highly collectible items from the second collection.
The new range features nearly 50 pieces with bold prints and specially designed Pokémon-themed fabrics. Look out for the items featuringthe iconic Pikachu, the first partner Pokémon from the various regions in the Pokémon universe, and other fan favourites such as Eevee, Snorlax, Psyduck, and Jigglypuff.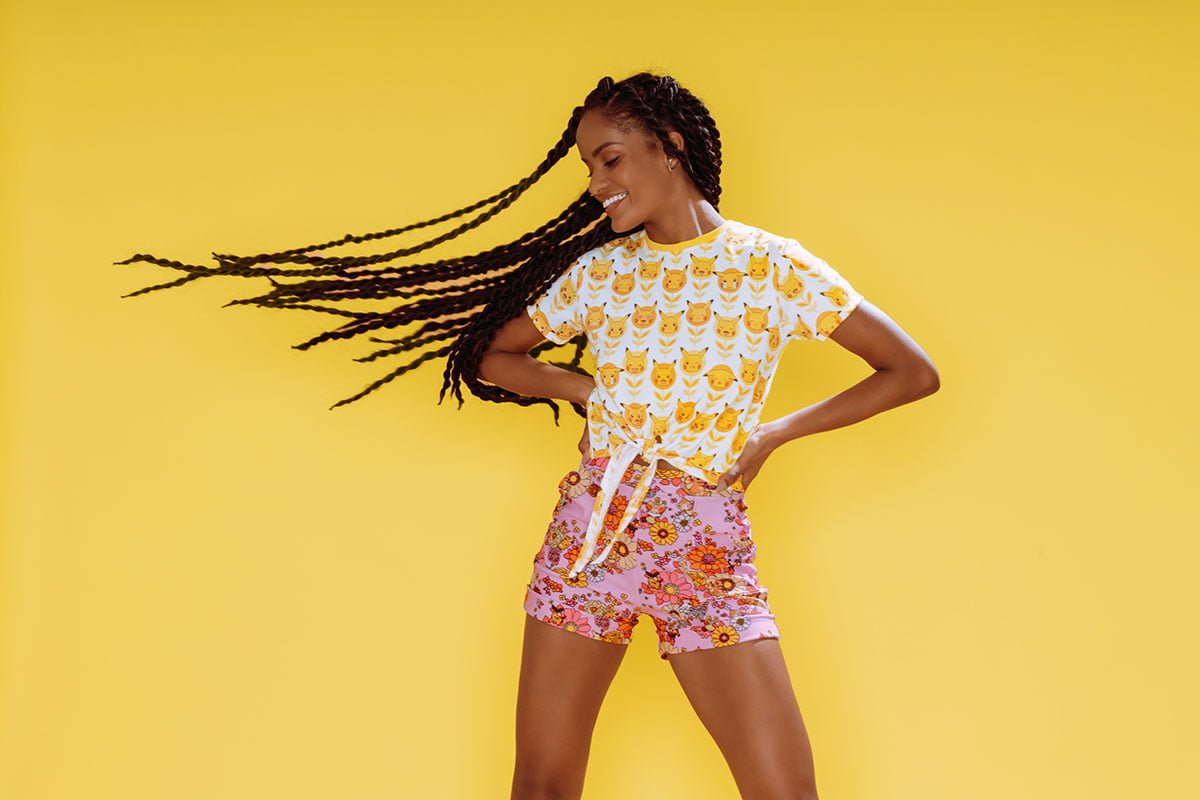 The BlackMilk dresses come in a dreamy range of bright colours from:
Emerald green Bulbasaur evil tee dress
Blue Squirtle evil tee dress
Lavender purple Igglybuff evolution longline evil tee dress
Dark purple psychic-type evil tee dress
Burnt red Charmander evil tee dress
The collection includes cute overalls, feminine handkerchief and sheer midaxi dresses, tie-dye tees, and leggings. The psyduck cuffed shorts are next level cute.
I'm lusting after the awesome green-blue blazer with cute Pokémon lining and the Poke ball mini strappy dress.
The collection will be available to shop online via BlackMilk Clothing's website from 7am (AEST) 2 March 2021.
About BlackMilk Clothing
Through their unique products and a commitment to customer relationships, BlackMilk has built their reputation as a leading fashion brand with a significant customer following.