It was only when I recently experienced what it's like to go temporarily blind in one eye that the scary reality of how much my vision matters to me hit me with an almighty thud. I share my own story below because it's so important to be vigilant when it comes to eye health.
As a journalist with three websites – WomenLoveTech, TheCarousel and GameChangers and a marketing business InProfile, I'm constantly tethered to my laptop. So when I experienced a retina tear in my left eye, I had to undergo an operation and wasn't able to see out of that eye properly for one month. Since the operation, I've developed cataract and it won't be long before I will be back in surgery. Fortunately, thanks to incredible medical technology my eyesight will end up being better than before.
But while retina tears like mine are uncommon, eye strain is not. Constantly using your screen means you are likely to experience eye strain and considerable toll on your eyes which can result in all manner of symptoms including headaches.
According to All About Vision, "Stepping outdoors into sunlight; flipping on a light switch indoors; turning on your computer, phone or other digital device — all of these things result in your eyes being exposed to a variety of visible (and invisible) rays that can have a range of effects."
Women Love Tech's journalist Pamela Connellan recently wrote an article on the effects of Blue Light here.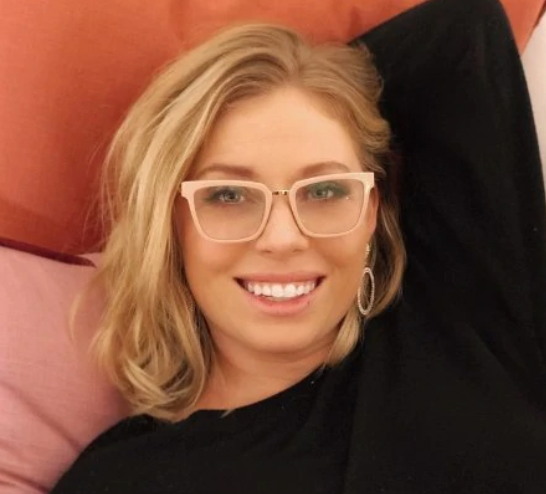 Researching eye-wear products which focus on eye health protection is worth doing, and my tip is to start by checking out Baxter Blue, Australia's leading Blue Light Glasses business.
Baxter Blue has also extended its stylish eye-frame wear to include a new range of wellbeing products designed for people who are on digital screens which nowadays is mostly everyone.
"Helping people is the reason we exist – it's what started Baxter Blue and what inspires us each day," Baxter's Blue Co-Founder Jasmine Telford recently told Women Love Tech. "We want digital wellbeing to become part of life, because when you work, play, learn and connect on screen as much as we do, digital stress can feel pretty normal – but it doesn't have to be.
"With the knowledge, science and great products to enhance the everyday digital experience – we can all embrace a more healthy digital life.
"As the leaders in digital wellbeing, we care about everyone's digital wellbeing. The impact on eyes, skin, posture, sleep and stress levels will increase as screen time continues to rise. It's our job to help you manage it. That's why we're using our expertise to make on and off screen time more enjoyable."
Each pair of Baxter Blues is fitted with Blue+ light filtering lenses, and a sturdy and a handsome looking case and cleaning cloth.
Blue+ Light Filtering Eyewear
There's plenty of fashionable choices on the Baxter Blue website but my favourite pick is the one below – the Lane collection in the on trend Champagne colour way. What I also like about the brand is that for each pair of Baxter's that are sold, the company donates a pair of reading glasses through its partnership with Restoring Vision – 'giving the game changing gift of sight to someone in need'.
The Baxter Blue Lane glasses include Blue+ light filtering lenses, with anti-reflective & super hydro-phobic coating.
Cost $99 AUS.
Des-stress Your Eyes With This Health range
Blue Light Defence Hydration Mist
If you want a quick hit of hydration then try this Hydration Face Mist which includes the active ingredient BlueShield that is clinically proven to provide a barrier to blue-light damage.
Cost $55 AUS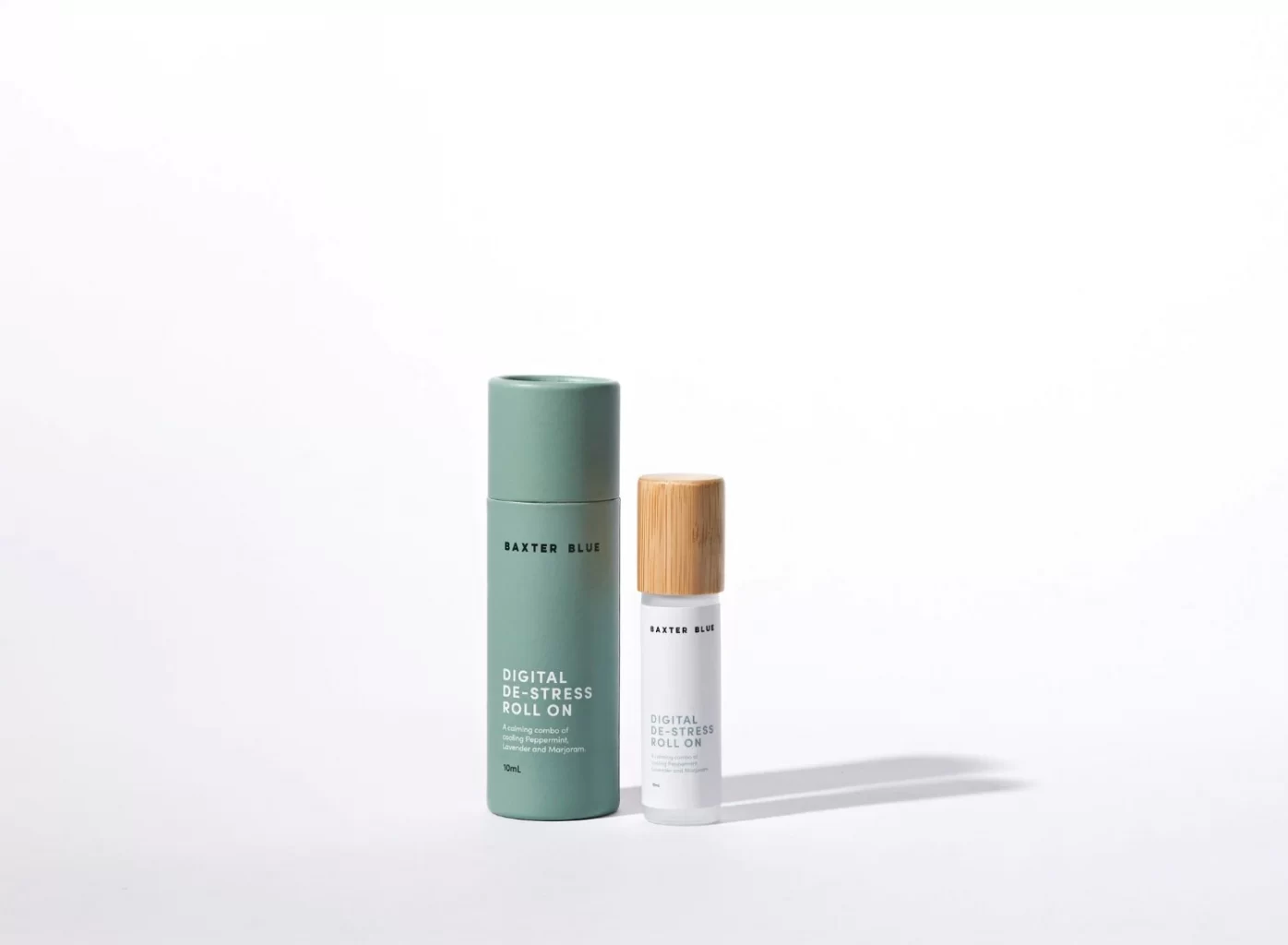 As a fan of aromatherapy, this roll on is ideal. I keep it in my handbag and use it regularly to help me relax and destress. The refreshing blend includes Peppermint, Lavender, and Marjoram essential oils. It's also worth using every time you take a quick screen break. Note to everyone, take more of them. Health experts say even staring away from your screen into the distance for one minute is beneficial for reducing eye strain.
Cost: $35 AUS
To help with a more restful night sleep, try this Deep Sleep Pillow Mist. Made with a soothing blend of aromatic oils including Lavender and Chamomilla, which helps with melatonin production, it is perfect for a more restful night.
Cost: $39 AUS
For more info, check out the site here: www.baxterblue.com.au
*Worth noting all products bought includes free shipping and a 12 month guarantee.