Capsule wardrobes aren't anything new. But, they've become more popular in recent years for a variety of reasons. They can save you money, they're better for the environment and those wanting to lead a sustainable lifestyle, and they've become extremely trendy lately thanks to TikTok. 
Because of that popularity, it's easy to find plenty of fashion inspiration online that can help you to build a capsule wardrobe that fits your style. But, you might be wondering how to get started. 
We've got you covered. 
First, let's talk a bit more about why a capsule wardrobe is a good idea. The more excited you are to start one, the more creative you'll be with your pieces. 
Why Create a Capsule?
Capsule wardrobes have become more popular with younger generations interested in minimalism, sustainability, and budget-friendly fashion. Today's younger demographic is more aware of their impact on the planet than earlier generations. As a result, they're more likely to partake in actions that reduce their carbon footprint. 
According to a Nielsen survey, 75% of Millennials are willing to change their buying habits to support an eco-friendlier lifestyle. With textile waste such a major problem throughout the globe, capsule wardrobes can help to cut down on fast fashion and getting rid of clothes quickly. 
Generation Z has combined their knowledge of green living with unique spending habits. This generation is hesitant to take on large amounts of debt. They tend to value quality over quantity, which makes a capsule wardrobe perfect for them. 
With just a few seasonal pieces in your capsule wardrobe, you can help the planet, help your wallet, and reduce the amount of clutter in your life. That can even help to reduce your stress levels.
Ready to put your own capsule together? 
Find What Works for You
The best part about starting a capsule wardrobe is that there isn't a right or wrong way to do it. It's about finding a method that works for you and your lifestyle. But, if you're not sure where to get started, the following steps can help: 
Declutter and get rid of pieces from your existing wardrobe. If there are things you don't wear anymore, you shouldn't hold onto them. Instead, donate them or sell them, rather than throwing them away.
Hang on to a few pieces that you can wear with different outfits or items you really love.
Establish a base wardrobe, deciding how many pieces you want to include by breaking it down into tops, bottoms, and accessories.

 

Create "categories" for your clothes. What can you wear to work, the gym, or picking the kids up from school? Make a list of each item and which categories it can go in, so you can change things up as needed.

 
The most important thing is to allow yourself to be flexible and creative. If you're stuck on a method, try something that's worked for others. A popular option is the 10×10 challenge, which will help you overhaul your wardrobe in 10 days. 
Capsule wardrobes aren't designed to limit what you can wear. Rather, they're meant to clear the clutter from your closet, so you can be more creative and mindful with your style choices. 
How to Store Your Capsule Wardrobe
One of the best ways to keep your capsule wardrobe interesting and fresh is to change it out seasonally. The colour trends this spring might not be the same in the summer or autumn, so thinking about what you want your seasonal items to include will make it easier to regularly decide what to keep. 
Of course, putting away your seasonal wardrobe means knowing how to store it properly. You want everything to be in its place next year so you don't have to go through the whole process of recreating your seasonal capsule again. Thankfully, seasonal clothing storage doesn't have to be stressful. Keep some of these tips in mind to make it easier: 
Clean your clothes before storing them
Consider special storage needs for accessories
Find a well-protected, clean, and dry spot for storage
Invest in quality containers
Donate clothes that you don't want or items that won't fit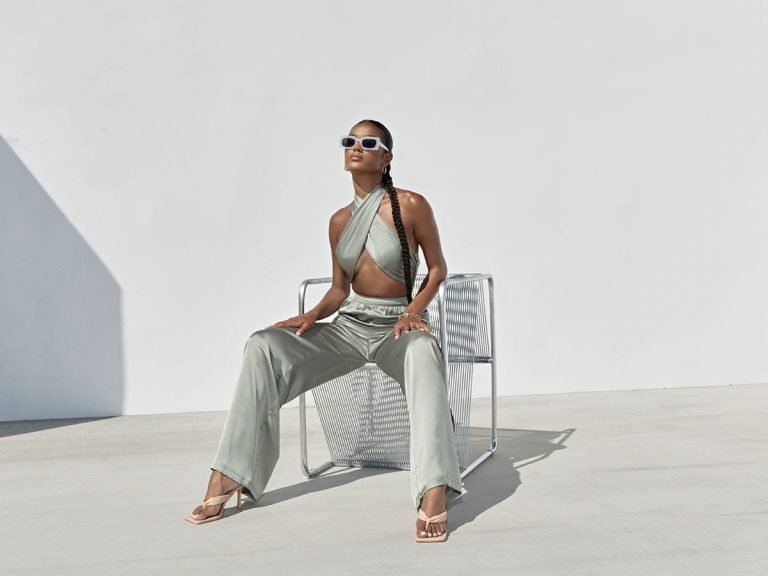 If you're still looking for inspiration on how to start a capsule wardrobe, spend a few minutes on social media. We've covered some of the basics here, but because this is so trendy at the moment, you'll find everyone from fashion influencers to home design gurus sharing their capsule wardrobe ideas. 
Even if you look somewhere else for inspiration, don't lose sight of why you want to start a capsule wardrobe, to begin with. Whether it's for the environment, to save some money, or just to de-clutter your life, your wardrobe should be a personal thing. The more passionate you are about it, the easier it will be to stay creative and put together incredible outfits with just a few items.