Yes, it's that time of year again with Valentine's Day coming up this Sunday February 14th. But if you don't have a Valentine because, hey, you're too busy with a hectic career right now, don't worry. We now have Galentine's Day on Saturday February 13th – a great alternative to the traditional couple-centred celebration.
Galantine's Day originated from the popular TV show, Parks and Recreation starring the fabulous Amy Poehler. Take a look at the great clip above where Poehler talks about the fantastic presents she has for her 'Galantines' including hand-crocheted flower pens, a mosaic portrait of each friend made from the crushed bottles of their favourite diet soda and a personalised 5000-word essay of why they are all so awesome!
Sure, the presents didn't go down that well but we all know female friendships are really important and Galantine's Day is all about female friendship and declaring love and affection for the girls who make up your support system. Go Girl Power!
If you're more tech-inclined then we have some great ideas here for you so you can shower your 'Galantines' with a cool present if you'd like to – and at the same time get one for yourself because we all deserve a little extra tech in our lives. So take a look at this round up here.

No strings attached if you give the Belkin BOOST CHARGE Wireless Charging Stand + Speaker. This charger is the perfect companion for those who want to charge, listen and watch at the same time – something most Galantines will be in on.
Here at Women Love Tech, we tried one of these chargers and it's handy because you no longer have to pick up the phone – just answer and it automatically goes on speaker. You can make hands-free FaceTime calls and it's charging continuously. Looks good at the same time so lots to like here.
The Belkin BOOST CHARGE Wireless Charging Stand + Speaker retails for $99.95 and is available at Belkin.com/au, JB Hi-Fi, Harvey Norman etc.
You or your Galantine won't have to spend precious time vacuuming or mopping your apartment again with the DEEBOT OZMO T8+ – and yes, that's a good thing.

I've always been a bit sceptical about how much these automatic robot vacuum cleaners pick up but when we trialled the DEEBOT OZMO T8+ it was a shock to see just how much this handy device picks up! After only one round of our apartment, the DEEBOT was packed full and we had to empty it.
Once it's vacuumed your place, you simply add some water and a couple of pads and it will mop your floors as well. It's the first robot with ECOVACS' feature TrueDetect 3D Technology and this means it instantly detects and avoids obstacles. We found this worked – we didn't find it caught up anywhere – we were able to let it go and do it's thing. What a miracle!
This one retails for $1,299 but every Gal needs one. Find it at The Good Guys.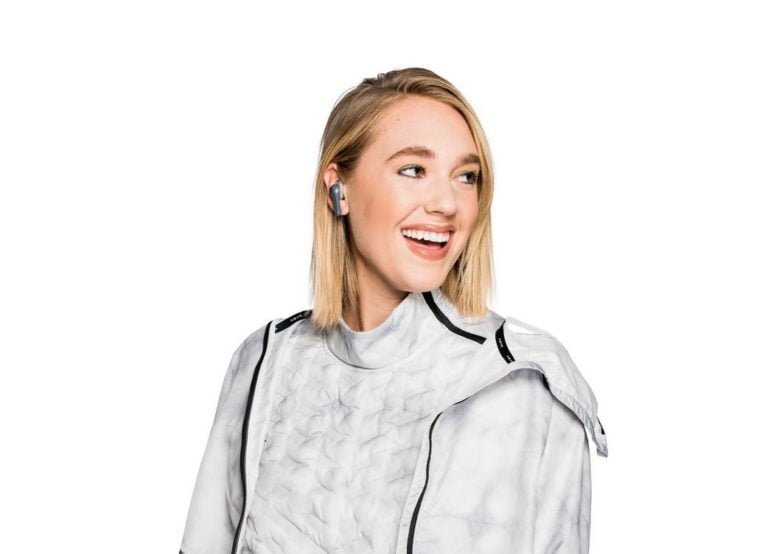 On those days when you or your Galantine want to block out the world around you, you'll be able to with Skullcandy's new Indy ANC headphones.  These are the brand's first true wireless earbuds with Active Noise Cancelling technology and they work because when you have them on – you can't hear anything else! But the sound quality is so good you don't need to.
The Skullcandy Indy ANC headphones come with customisable Personal Sound via the Skullcandy App so you can tailor them exactly as you want. They have up to 19 hours of total battery life with a wireless charging case and retail for $259.95. They're available at retailers such as JB Hi-Fi or take a look here.
If you're planning a bit of outdoor adventure for Galantine's Day, then the EcoExtreme 2 Bluetooth speaker and case might be what you need. It can multi-task so it protects your belongings and at the same time plays music or podcasts. 
The speaker is 100% waterproof and has a nifty internal compartment where you can store your phone, wallet, keys etc. So now you can party on and you won't be wondering where everything is at the end of the night!
The EcoExtreme 2 retails for $129.95 and you can find it at the Ecoxgear website here.
Take a look here for some more on Galantine's Day from Amy Poehler: