Women's Entrepreneurship Day is celebrated globally on Friday, November 19, at the United Nations and around the world every year. The day aims to bring awareness and empowerment to the 4 billion women worldwide so they can be catalysts for change and uplift the 250 million girls living in poverty worldwide.

Women's Entrepreneurship Day is the brainchild of an organisation called the Women's Entrepreneurship Day Organisation or WEDO. The organisation has worked with individuals and group leaders within government to advocate for greater support of women and to educate leaders on the social and economic benefits of women entrepreneurship.
Due to these efforts, the United Nations now celebrates Women's Entrepreneurship Day on the 19th November each year. This year, Nasdaq, Google For Start Ups, MIT Innovation Labs, WEGate – European Commission and the Girls Scouts have all joined as partners with WEDO to celebrate the day.
In Australia, WEDO is hosting a virtual startup pitch event with a $10,000 prize pool and an investor judging panel. Speakers include the Hon Dame Annette King – New Zealand High Commissioner to Australia, Lynda Osborne – Director of PWC and Birgit Muskat — Senior Lecturer, College of Business & Economics at the Australian National University.
It's the perfect time to look at new possibilities
As we celebrate Women's Entrepreneurship Day – and we're also close to ending a roller coaster of a year that was 2021, it's the perfect time to look at new possibilities.  Across the last decade, we've seen the emergence and growth of women-owned businesses in Australia, making up 38% of all small businesses that keep the economy churning.
So in the spirit of women's entrepreneurship, here are five inspiring Australian founders who have all built successful businesses: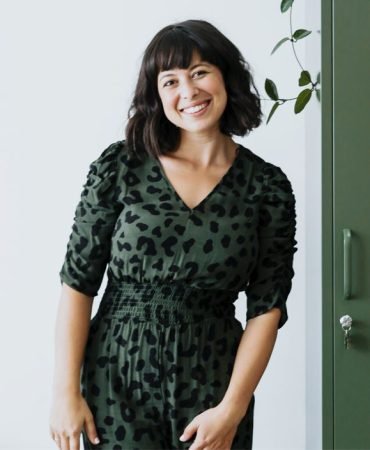 Mustard Made – Becca Stern, co-founder and creative director
Becca Stern, Co-founder and Creative Director of a refined locker brand using Shopify, tells those wanting to start their own businesses to practice self confidence: "Don't be afraid to be yourself! Confidence can come in many forms, there can be a feeling that there is a certain way you 'should' be as an entrepreneur," she says.
"One of the things we've learnt through our Mustard journey has been that we can do business our way, and when we do, the outcomes shine. You are your own best asset, so invest in yourself, back yourself and do things in a way that feels right for you and your business," Stern adds.
YEVU – Anna Robertson, founder, YEVU Clothing and Co-Founder, YEVU Foundation
Anna Robertson, founder of a socially responsible enterprise, YEVU, encourages aspiring women entrepreneurs to partner with great women especially if you are operating across more than one location or context: "Understand and learn how you can use your privilege to help other women become leaders and ensure that your business governance reflects this, through sharing ownership and through democratic decision making," she says.
"Make space for women leaders to hire and train a team of women, building skills, confidence and autonomy, in turn creating more future female leaders, and inspiring their daughters to do the same!" she adds.
Spill the Tea Co. – Sienna Capra, founder
Sienna Capra, who started her own tea business at just 15 years old believes that there has been a major shift in the women's place in the world and more specifically the workplace within even over the past five years.
Capra explains: "My parents are business owners. Having grown up with my mum being an equal business partner with my dad, I have been fortunate enough to witness, learn and understand what owning and running a business looks like from both perspectives. I believe this has had a major impact on my own business decisions so far for the better."
"My advice to women is to understand the utter importance of self belief, determination and confidence." she adds, encouraging people to surround themselves with supportive people who are there to celebrate your successes and empower your growth because having the right community support is priceless for a positive entrepreneurial venture.
"Being rurally based, I find that the community is so incredibly supportive and encouraging of small business owners. A true supportive community will never dismiss the authenticity and legitimacy of your venture and rather work with you to promote and publicise your business as opposed to competing against. We are in a time in which women empowerment is of extreme relevance and the female population is waiting to celebrate you, embrace and use this momentum to embark on your own business journey," she concludes.
The Studio Trangie – Lottie Rae, owner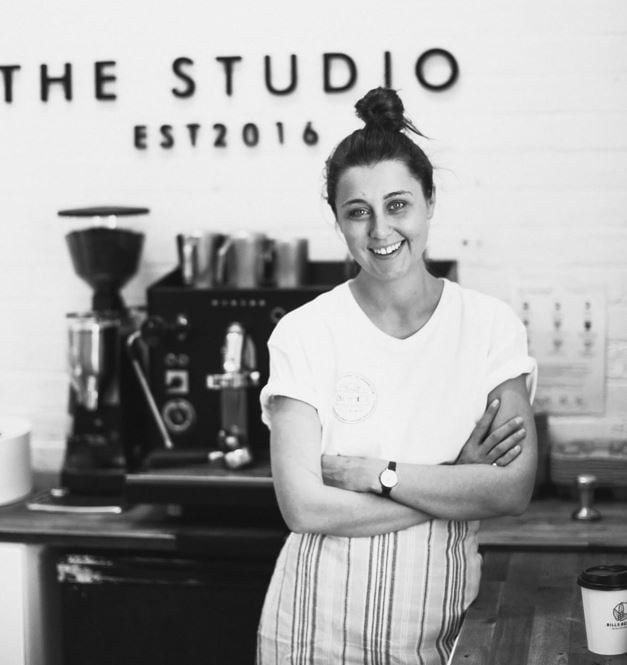 Lottie Rae, owner of The Studio Trangie which is a collective hub for all things creative, advises women entrepreneurs to focus on two things: hard work and boundaries.
"Women can absolutely have it all, but you've got to be willing to dig deep and work really really hard. Twice as hard," she says, adding: "Set boundaries and stick to them."
Active Truth – Stevie Angel, co-founder and director
Stevie Angel, co-Founder and director of Active Truth, believes that trusting your instincts will play a crucial role in the first steps of becoming an entrepreneur: "We came into Active Truth with no business or e-commerce experience, so in the early days we were hungry for advice and opinions. However it took us a little while — and a few mistakes and bad decisions along the way — to realise it is great to listen to the advice of others, but ultimately you know your business and your customer best," she affirms.
"Starting a business with fresh eyes can be an asset. You don't have to do things a certain way because 'that's the way it's always done'," she adds.
The CEO and founder of WEDO will celebrate the day at the United Nations

Wendy Diamond, CEO and Founder of WEDO is a social entrepreneur, impact investor and author whose work focuses on helping  empower women business owners. As she says: "Helping women business owners succeed and thrive is a ticket to helping ensure a strong economy as well as creating jobs and spurring innovation. Women entrepreneurs are a fundamental cornerstone and key to our economic recovery."
On Friday November 19th, Diamond will join Ark Invest's Cathie Wood, Dottie Herman – one of the most successful women in real estate, Judith Heumann – Disability Rights pioneer and star of Netflix Crip Camp, SEC Chairwoman Hester Peirce and more at the United Nations for a summit which will celebrate female entrepreneurs and take meaningful steps to back women around the globe – notably Afghan women.
WEDO Australian Ambassador to the UN
Theme Rains is the WEDO Ambassador to the UN and she has organised a great deal of the Australian push for Women's Entrepreneurship Day this year. As well as being a big proponent of female entrepreneurship, Rains is a true leader in the female organic industry space – having just been placed as a finalist as Organic Woman of the Year at the ACO Awards and winning silver at this year's national Mumpreneur Awards.
Rains is the CEO and Formulator of Synthesis Organics and her certified organic skincare formulas have won international awards and garnered industry recognition. As she says: "With my experience and expertise working with organic products, and having coached numerous women-led skincare brands to take the leap to producing certified organic formulas, I believe together, women can support one another to not only popularise this burgeoning organic wellness industry, but also empower women to grow innovative, successful empires."
WEDO's virtual startup pitch event in Australia

In Australia, WEDO is hosting a virtual startup pitch event with a $10,000 prize pool and an investor judging panel and high calibre speakers as mentioned above.
Tickets for the online event are free or by donation, with funds raised being used to support WEDO activities in Australia and New Zealand.
About WEDO: Women's Entrepreneurship Day Organisation(WEDO) is the 19th of November, celebrated by the United Nations globally. The objective is to empower women and girls globally to alleviate the gender pay gap and poverty.
You can register for the virtual event by clicking here. Or for more information, click here.
For more from Women Love Tech about new roles for women, visit here.
Professor Malcolm Dunn: How Do We Engage More Women In STEM?