If you ever wished you could paint like famous artists, I'm going to share with you my secret weapon for creating unique and eye-catching images. The Prisma app transforms your photos into artwork using the style of famous painters like Lichtenstein, Munch and Picasso.
Heisenberg filter – 40%
Mondrian filter
The app uses a unique combination of artificial intelligence and neural networks to produce stunning pieces of art. In a nutshell, it's a photo editing app but the results are absolutely mind-blowing.
Wave filter
The app is easy to use and you either take a photo or use one from your gallery (my preferred option) and then apply one of the filters. I've found it's best to use images with strong colour contrasts otherwise the result might be a little on the dull side. You can adjust the intensity of each of the filters by sliding your finger from side to side on the image.
Hunter filter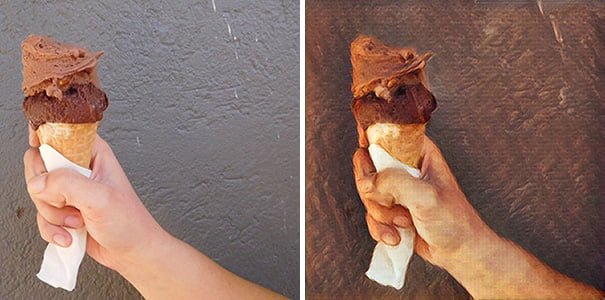 Illegal filter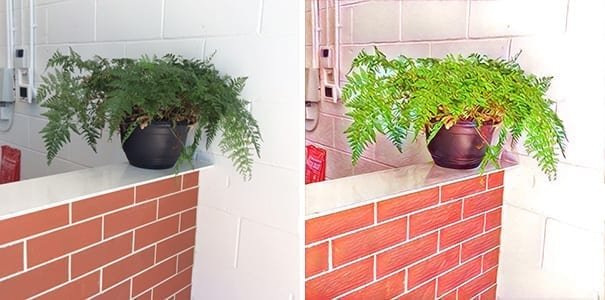 Here are some of the filter names matched with the artist or style represented:
Daryl Feril – Philippine illustrator (http://www.darylferil.com/)
Femme – Pablo Picasso, Head of a Women Reading, 1953
Gothic – Francis Picabia, Ecclesiastic, 1913
Hunter – Alexandre-Francois Desportes, self portrait
Marcus D – Lone Wolf, album cover
Mondrian – Piet Mondrian, abstract artist
Mononoke – Japanese animated television series
Roy – Roy Lichtenstein, American pop artist
The Scream – Edvard Munch
Thota Vaikuntam – Indian painter
Traverse Line – Wassily Kandisnky, Traverse Lines, 1923
Udnie – Francis Picabia, My Dear Udnie, 1913
Wave – Hokusai, The Great Wave off Kanagawa, 1829-30
We can do it – J Miller, American wartime propaganda poster, 1943
I'd love to see this app produce high resolution images which you could then professionally print out to produce a poster to hang on the wall. I'd also like a better menu design, but these are small quibbles for an outstanding app which is free.
The Prisma app is available for both: Android and Apple
Prisma's Instagram account showcases the best of the user's photos: https://www.instagram.com/prisma/
About Prisma Labs
Prisma Labs is a mobile technology company specialising in deep learning-related products. Our goal is to move forward mobile photography and video creation to the next level using neural networks, deep learning and computer vision technics. We aim to create new ways for people to express their emotions through the camera.
Our door's always open for people passionate about cutting edge technology and top-notch user experience. Get in touch, join the team and let's change the world for the better together!