This year at Sculpture by the Sea, we have seen digital and physical worlds merge to produce an immersive new 'ARt' experience. Snapchat and Australian artist Mond Qu are behind the project, using hyper-realistic ray tracing technology to create a 'secret' sculpture that visitors can unlock at Tamarama Beach.
Melbourne-based artist Mond Qu designed a spectacular gleaming AR artwork that interacts with the physical sculpture. Titled 'Chasing the Sun', the AR technology extends the on-site sculpture high into the sky and surrounds.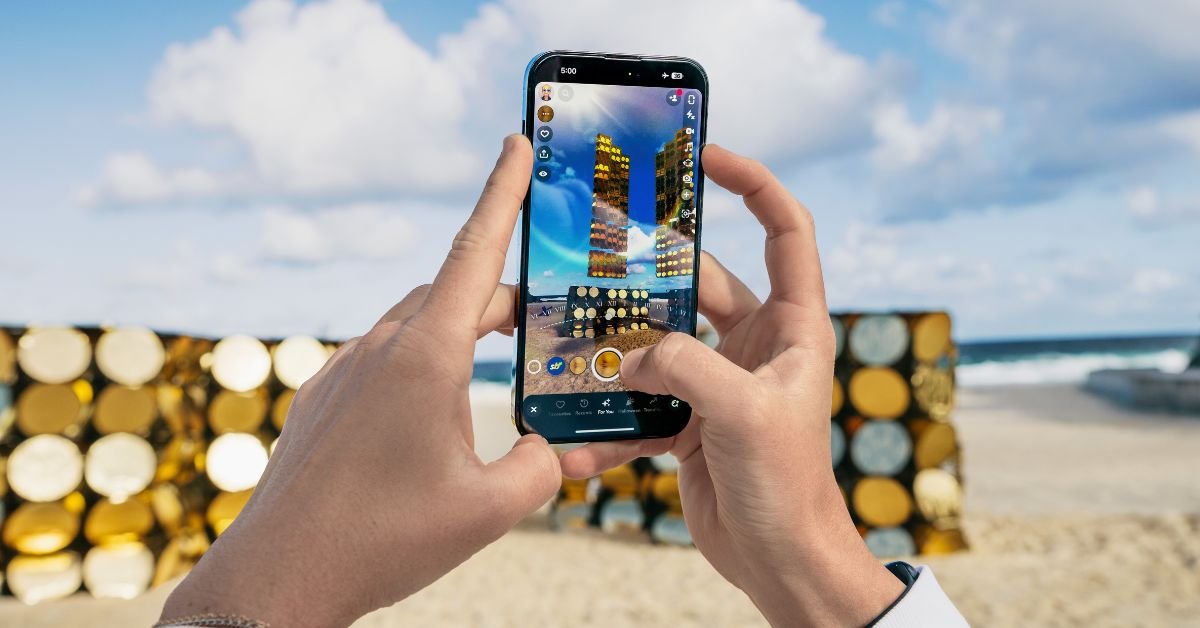 The sculpture is installed in the sand of Tamarama Beach, featuring more than 1,000 glimmering circular light reflectors in a geometric design. The reflectors scatter sunlight in many directions to create a dazzling display that changes as the sun rises and falls.
Mond Qu said, "Working with Snapchat has given me the opportunity to take my "Chasing the Sun" artwork into another dimension to create a unique blend of interactive project and sculpture, which portrays our profound connection with light."
"The sculpture consists of two complementary facets – the physical and the digital. This allows exhibition visitors to navigate through time effortlessly with their fingertips, witnessing the sculpture's transformation throughout the day"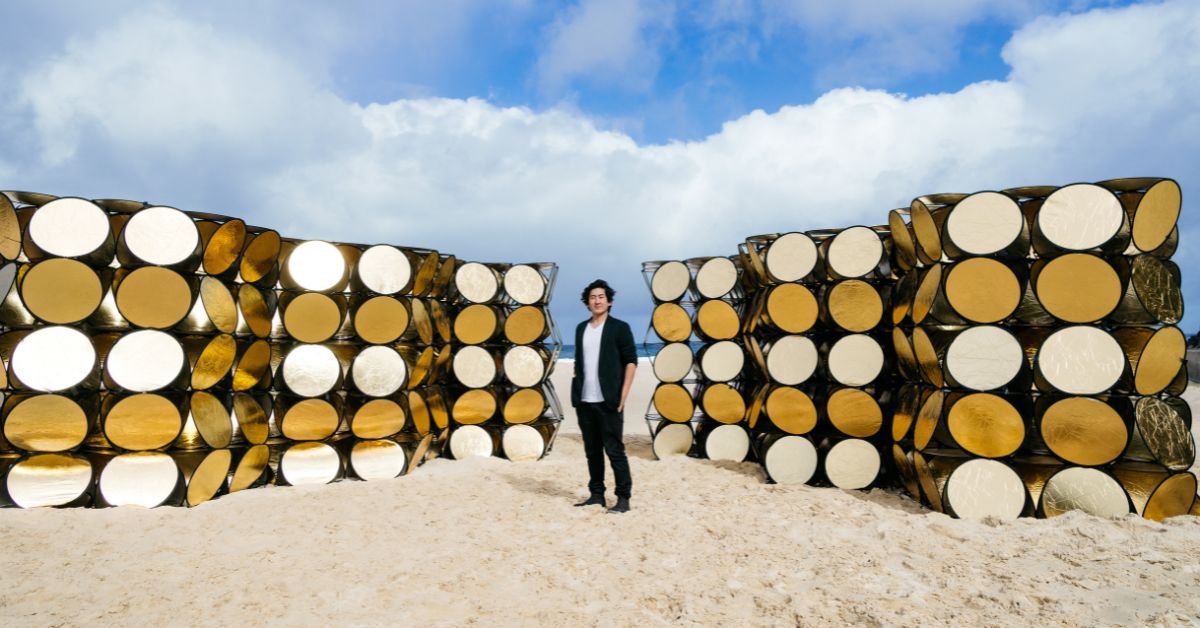 If you're unable to make it to Sydney to see Sculpture by the Sea, you can still use the Snapchat AR lens. The lens places the sculpture into your own environment, scaling the work to fit on a table, the floor or in any location in your surroundings.