See what I did there? I can hear the sigh from here…moving on. Chora by Focal, is a new generation of loudspeakers that attempts to find the balance between quality and affordability, all while maintaining an aesthetic aspect.
The Chora line consists of three new high-fidelity loudspeakers
Chora 826
The 826, the 3-way floorstanding, flagship model. Equipped with the Slatefiber cone, it delivers a big, full and generous sound. It looks good, and sounds even better, accompanied by a tilted stand for better sound dispersion in larger rooms. The complete listening experience.
Chora 816
The 2.5-way, although smaller, remains extremely powerful. Also equipped with the Slatefiber cone, the woofer and midrange/bass speaker driver make for a voluptuous sound reproduction. This model is particularly well-suited for a home cinema environment, but is by no means unsuitable for your music needs.
Chora 806
The 2-way Bookshelf loudspeaker is the smallest model of the bunch, with a 16.5cm bass/midrange driver. The Slatefiber cone is also present, meaning that it stays high-performing, and the "slate" colour makes it an attractive addition to any bedroom.
This can be accompanied by an optional stand.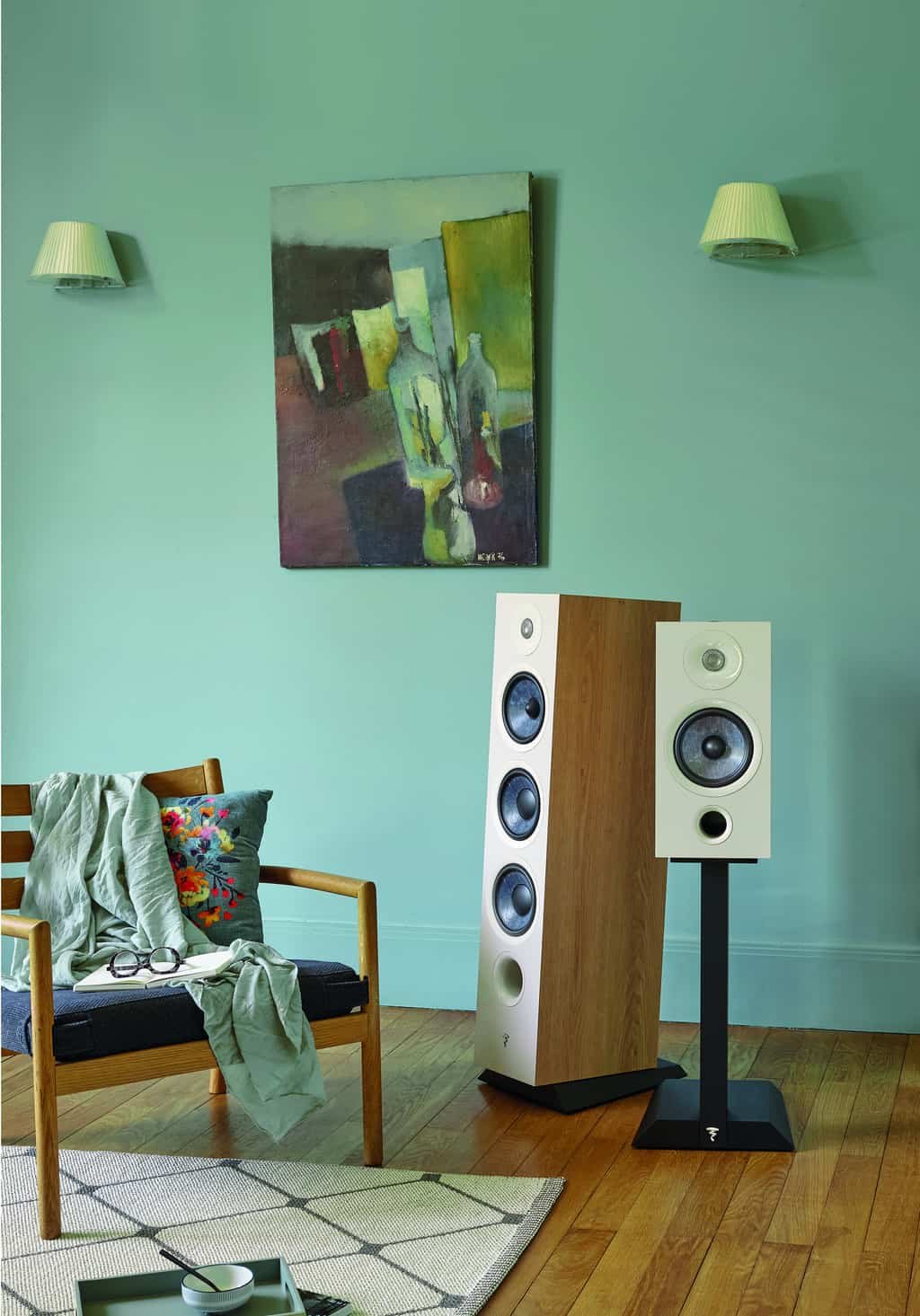 What Does the Slatefiber Cone Do?
The innovative cone means that the sound reproduction of midrange frequencies is perfectly balanced and crisp, with little to no distortion or alterations, making it the perfect speaker for home. On top of all that, the black, light wood, and dark wood finishes available make for a stylish look that can easily blend into your home decor.
Pricing and Availability
The Chora line is available from www.busisoft.com.au and its authorised dealers.