Almost a decade ago, Kiri Yanchenko, founder of the skincare brand AMPERNA found herself suffering a severe case of pustular acne and perioral dermatitis that no therapeutic skincare products could fix. To nurse her skin back to health she searched for an ultra-gentle skincare range that contained key active ingredients, but none worked for her skin. Determined to find a solution, Kiri set about developing a skincare range herself.
Fast forward to 2020 and Kiri has a successful business that has continued to double in revenue quarter on quarter since launch. Her business success has meant she has been able to expand production and develop a steady pipeline of new products, some of which are soon to launch.
Kiri shares 6 tips that helped her crack the code of business success:
Have a strong mission
Kiri is in the skincare business to help people. Having this mission at the heart of her business gives her clarity every day on how she can best meet consumer needs and expand her product range. This mission led her to expand the business, opening a skincare coaching service in 2019. Additionally, it guides her as to which new products to focus precious development time and money on.
Be a pioneer
Kiri did not develop her skincare range overnight. She pioneered for 5 years to develop the AMPERNA range, working in conjunction with one of Australia's most experienced skincare chemists and testing with people suffering relevant skin conditions. Using a combination of natural active ingredients, along with tried and tested ingredients of modern science, she developed formulas that help promote an optimal healthy holistic skin balance.
Automate
Running a small business means wearing many different hats and can often result in being time-poor. In order to provide herself with more time for expanding the business, as well as reducing expenses by keeping staff levels to a minimum, Kiri invested in automation. By utilising custom-built applications that hook into the APIs of the various platforms that AMPERNA uses, she has kept data entry to a minimum by automating the data transfer between systems resulting in huge amounts of time being saved.
Be brave
Whilst many of her fellow Sydneysiders were saving for a house deposit, or were about to enter into the property market, Kiri kept saving and then made a brave decision. She needed capital for her business and after developing a watertight business plan, decided to invest the house deposit into AMPERNA instead.
Think global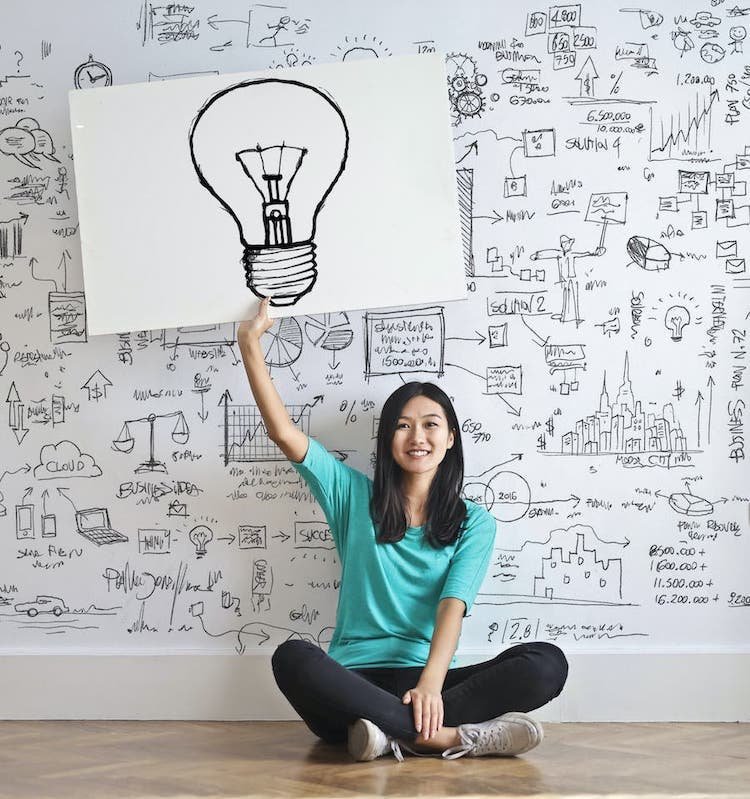 When it comes to problem skin, millions of people around the world are looking for solutions. Much of AMPERNA's growth stems from having success in overseas markets. If you think there is a need for your product in other countries, make sure you do the due diligence to ensure you can supply the ongoing demand. A few examples of the considerations you will need to think about include your local knowledge of the different markets you are looking to target, local regulatory and legal policies, financial implications, logistics and supply chain.
Be on the right side of industry trends
Clean beauty, no nasties and chemical-free are terms well known in the beauty industry. Many products that fit under these classifications have enjoyed a steady increase in popularity and demand. Another less known trend that Kiri tapped into was the quiet rise in the use of probiotics in skincare. Kiri discovered that in Europe, the use of these good bacteria in skincare is growing in popularity, but in the Australian market, it was relativity underdeveloped. The hero ingredient in the AMPERNA range is the active probiotic complex, Lactococcus ferment lysate. This probiotic complex helps support the skin barrier; helping to protect you from aggressions such as environmental pollutants, helps keep your immune system in check and helps reduce inflammation.
You can find out more about Kiri and her brand here: https://amperna.com/