Marketing, data and technology leader Teresa Sperti, Founder and Director of Arktic Fox reveals why it's time to take a proactive approach to compliance or risk being left behind in a rapidly evolving digital marketplace.
Economic uncertainty has fuelled a seismic shift for Aussie brands to refocus on data privacy, according to the Arktic Fox Digital and Marketing In Focus Report.
Now in its third year, and formerly known as the Marketing State of Play study, the report, developed in conjunction with Six Degrees and in partnership with Amperity unpacked how priorities are rapidly changing in today's competitive, data-driven and privacy-first environment.
While significant change is looming on the privacy regulatory front, when asked about the key priorities leaders have in the data and analytics space across the next 12–18 months, less than one in four (23%) suggested that a focus on improving their compliance with data privacy was a priority.
Meanwhile, less than half (41%) of brands indicate they have their house in order when it comes to privacy and consent, suggesting many brands will be caught off-guard by the magnitude of change that will bear down on the industry. Concerningly, only 11% of businesses from the study say they have a 'clear plan and path' they are implementing when it comes to evolving and adapting to changes in privacy and consent.
These findings suggest that leaders may not fully grasp the extent of the changes that will occur and the urgency of preparing for them.
Data capability holding a business back
Even more concerning is the capability gap in data and analytics skills is holding back businesses, remaining a key barrier to effective technology adoption. Data and analytics is the biggest technical skills gap identified within teams, consistently topping the list for three consecutive years with measuring performance and outcomes also featuring prominently in the list of skills gaps. In fact, almost half (47%) say that data and analytics are the biggest technical skills gaps in their team, and only 35% of leaders believe data literacy is strong within their teams.
However, more than half of leaders say customer data strategy and better utilisation of first-party data is a key priority. In fact, 59% say they are still trying to embed a more data-driven approach to marketing, and half of respondents (55%) say building a customer data strategy and better utilising first-party data is a top priority. This demonstrates a significant gap between business priorities and capabilities to adapt to the rapidly shifting data-driven marketing landscape.
Proactive privacy preparation
In a recent online Digital Forum event: Australia's Privacy Upheaval – Preparing Your Brand For Change, I joined Billy Loizou, Asia Pacific Area Vice President at Amperity, the leading enterprise customer data platform (CDP) for consumer brands, and Nicole Stephensen, Partner and Privacy Lead at IIS partners, a renowned privacy and data protection firm, to unpack the latest proposed reforms to the Privacy Act.
Together, we uncovered ways brands and businesses can prepare for privacy reform's sweeping impact, moving forward from a place of proactivity while keeping the consumer at the heart of everything.
"The large-scale Optus and Medibank breaches in late 2022 have taught brands that data breaches are only made worse by holding onto personal information they may not need to deliver their product or service and/or is well past its expiration date," Loizou said. "To minimise the risk of harm, the collection and retention of personal information should be kept to a minimum. So, think data minimisation. Keep the data you need and get rid of the data you don't."
Many brands have only a lack-lustre level of understanding about what personal information they collect, Stephensen says. "They also have only a low-level understanding of the various data flows that are associated with that information, whether it's within the organisation or to external parties like vendors, suppliers and contractors," she points out.
"Unless we have a really clear understanding and records of what personal information we ingest and what we do with it, brands and businesses are going to struggle to activate a number of these proposals."
Practical steps to start now
This privacy reform is going to have a massive impact on brands and businesses and how they use and collect customer data. Being proactive today, however, will help to position them for a better tomorrow.
1. Review your privacy policies: Businesses must review their current terms and conditions as well as their privacy policies.
Privacy is the new brand battleground. Apple started positioning itself to be ready in this new landscape roughly two years ago, with the removal of Apple tracking on email. So start thinking about what these new privacy measures mean to your brand.
2. Provide a compelling value exchange: Consumers want a very clear value exchange as to why they're going to share their information with you and what it means for them. If your business or brand is unclear on why customers would give you their customer data, then the customer will be confused too.
3. Audit your systems: The thing with these new privacy regulations is, that nobody is saying that you can no longer use customer data — you just have to use it in the right way. So audit the systems you have that ingest customer data and figure out what that data is being used for. And importantly, understand your reliance on digital advertising networks, which are no longer going to operate in the same way.
4. Build a new foundation on first-party data: There are a number of small- and mid-sized businesses that looked at digital advertising networks as the 'holy grail' to find new customers. If that's your business, you need to start looking internally, and figuring out how to build your own foundation.
5. Safeguard customer data: With a foundation built upon first-party data, you can start understanding who your customer is. Treat customer data as if you were its custodian. Remember, you don't own that data – you're simply the safe keeper of it. And how you use it all goes back to the value exchange.
Education is paramount in a privacy-first world
The new era of privacy regulation means brands and businesses must rise to the challenge and take a leading role in shaping the future of the digital marketplace. The likes of Google and other platforms are moving towards providing consumers with greater control than ever before. In this environment, staying agile and focused is key.
At the same time, education is crucial. The onus is on brands and businesses to prioritise data privacy compliance to remain competitive and maintain consumer trust in an increasingly privacy-conscious world. The clock is ticking, and the time for action is now.
Discover more insights in the Arktic Fox Digital and Marketing In Focus Report.
About Teresa Sperti, Founder and Director of Arktic Fox
Teresa Sperti is a customer and digital leader with over 20 years of experience working for leading brands including Coles, Officeworks and World Vision amongst others. Her core competencies include digital transformation, eCommerce, marketing leadership, data, MarTech and customer experience.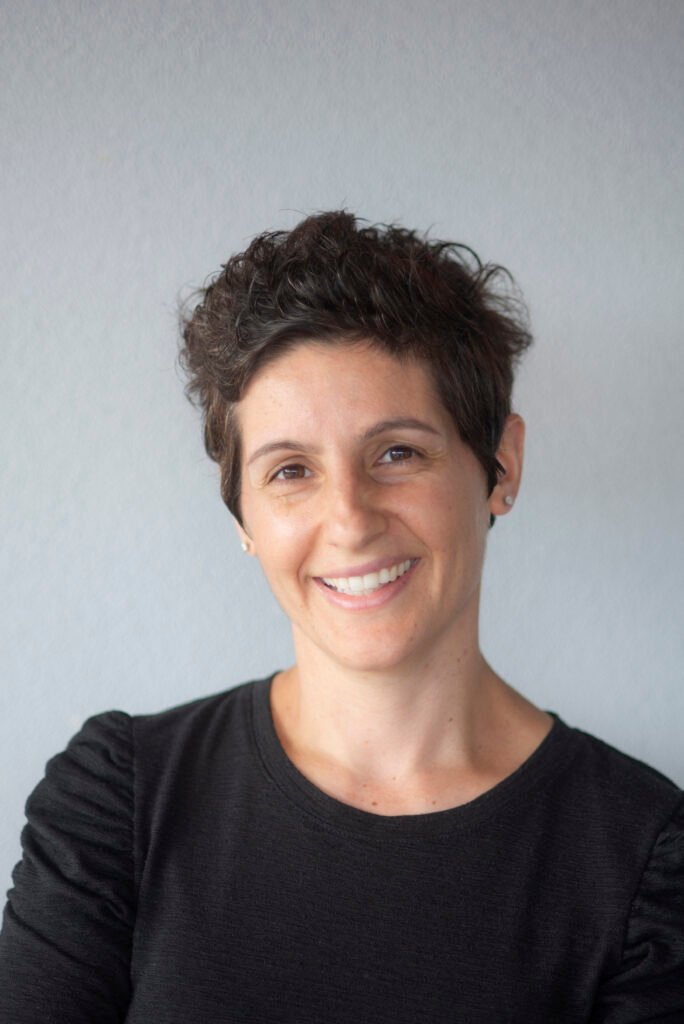 About Arktic Fox
Arktic Fox is an Australian digital advisory firm that partners with brands to drive growth and tackle tomorrow's challenges. We are specialists in digital transformation, eCommerce and capability development, assisting organisations to re-invent and disrupt themselves.
Arktic Fox has partnered with leading brands such as Coles, Beyond Blue, Bega, Carpet Court, Leukemia Foundation and many more to accelerate growth, improve performance and shine.
We understand that in an era of change, the path isn't linear. We like to think of ourselves as part advisor and part coach to help you along your journey. As people are at the heart of most strategic initiatives, we empower leaders and teams with knowledge in order to drive their own future and create sustainable change.
Visit https://www.arkticfox.io/ for more information, or follow us on LinkedIn.
About Amperity
Amperity delivers the data confidence brands need to unlock growth by truly knowing their customers. With Amperity, brands can build a first-party data foundation to fuel customer acquisition and retention, personalise experiences that build loyalty, and manage privacy compliance. Using patented AI and ML methods, Amperity stitches together all customer interactions to build a unified view that seamlessly connects to marketing and technology tools. More than 400 brands worldwide rely on Amperity to turn data into business value, including Alaska Airlines, DICK'S Sporting Goods, Endeavour Drinks, Planet Fitness, Seattle Sounders FC, Under Armour and Wyndham Hotels & Resorts. For more information, visit amperity.com or follow us on Linkedin, Twitter, Facebook and Instagram.