If, like us you are a fan of the brand Bang & Olufsen, then check out their latest offering – the new wireless active noise cancelling headphones Beoplay H9.
Combining luxurious and light-weight materials, the new Beoplay H9 now features a dedicated voice assistant button, enhanced comfort and an increased playtime – 7 additional hours more than the previous model. This means it's so much better for travelling, particularly long-haul flights with 25 hours of playtime, even with Bluetooth and ANC turned on. Not bad, hey?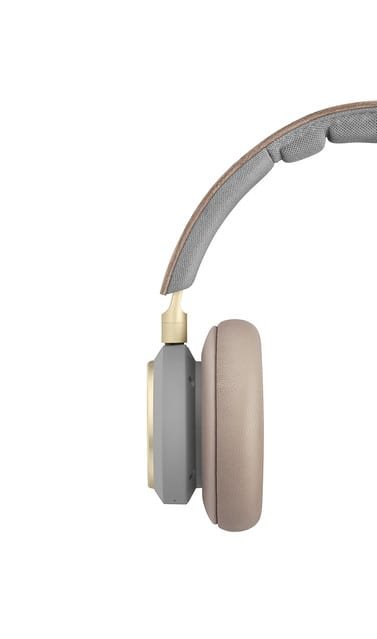 You can also personalise your listening experience as well simply by using the Bang & Olufsen App and adding your selections from adjusting the tonality to sound staging with the intuitive ToneTouch feature.

The headband itself is made with an aluminium frame covered with stitched cowhide leather, and underneath the soft lambskin coated ear cushion is adaptive memory foam that forms to the shape and curve of the ear. This adds to the comfort level of the headphone.
The new Beoplay H9 features
· The Google Assistant – Simply press and hold the dedicated voice button to quickly enjoy entertainment, stay connected, get information and manage your day – all without glancing at your phone.
· Dedicated voice assistant button – You can also use the dedicated voice button to activate the default voice assistant on your device, e.g. Apple's Siri.
· Increased playtime – due to a bigger built-in battery, you get up to 25 hours of playtime with Bluetooth and ANC turned on – 7 hours extra playtime from the previous model.
· New touch control details – the touch interface on the right earcup has new detailing that makes it even more intuitive to use.
· Enhanced comfort – Beoplay H9 has been updated with improved ear cushions and increased padding on the headband for better comfort.
Personalise your listening experience
First you need to download the Bang & Olufsen App for Android, iPhone or Apple Watch. There is a variety of sound profiles specifically for Beoplay H9 to match different types of activities such as working out, commuting or listening to podcasts.
Beoplay H9 comes in the colours Matte Black and Argilla Bright and costs $840 Aus. www.bang-olufsen.com/headphones/beoplay-h9