Ruby Feneley visits the HQ for the Danish company Dynaudio and unlocks the secrets of the Hi-Fi industry, discovers the key to "authentic fidelity" and what makes the Dynaudio sound exceptional.
We are on our way from Aarhus central, a gorgeous city once home to Vikings, to the green and sun-kissed yellow fields of Skanderborg – home of Dynaudio's legendary speakers since 1977.
As we pass through the lush country side, Damian Lory from Brisbane-based premium Hi-Fi retail outlet Living Sound, can't hide his boyish excitement about our visit to the global headquarters of the luxury Danish brand Dynaudio.
Dynaudio HQ is a mecca for sound enthusiasts world-wide, simply put – it is the home of prestige sound. The place where audio products famed for their sonic purity are made before being distributed to recording studios, including the BBC, and the private homes of connoisseurs.
Damian first fell in love with Dynaudio when he was ten years old. "I was listening to Michael Jackson's Thriller on a terrible portable radio, but I was reading about their aluminium wire technology in a lifestyle magazine." This glimpse of the technology that brings to life high level music listening experiences "blew my mind" admits Damian. It was enough to get him hooked. "I've got a lot of hobbies" Damian admits, "but at the end of the day, I love sitting down and listening to different systems".
Damian's comments capture the idiosyncratic attitude audiophiles have towards listening. It's an attitude that makes no distinction between the instruments and vocals of a track, and the system that feeds into your ears. Sound buffs talk about flavour and coloration of a speaker system the way viticulturist effuse about wine.
Even my most die-hard music loving friends spend far more time thinking and talking about bands, people and albums than they do the copper wires and bits of plastic which make hearing them possible. When it comes to equipment, attitudes range from "good", "not so good" and "it sounds that way because Tim spilt VB in it once."
Nowadays, music enthusiasts are increasingly getting clued up to the difference quality sound makes. The Hi Fi industry, once the remit of "expert" and largely male consumers, is encountering a different type of customer. One who is cashed up, sassy, Google-smart and female. More often than not, couples are enjoying the experience of shopping to fit out their first home and single women are looking to kit out their living rooms with bespoke sound. These customers aren't here to talk wires, they're here for quality sound that will enhance their lifestyle.
Rab Turner, Director of Melbourne business Carlton Audio Visual, has been ranging Dynaudio since 1991. He says of this new customer: "Increasingly people are buying loudspeakers as a significant part of their lifetime purchases. And why not? Loudspeakers are more fun to buy than a kitchen, and less frustrating to buy than a home."
Authentic Fidelity
Dynaudio's commitment to authentic rather than "hi" fidelity is what sets it apart in the industry.
Since stereo replaced mono recordings in the 1950's, it has offered users the experience of "sound landscapes". Crucial to Hi-Fi is the concept of "fidelity". Rather than jumbling percussion, base and vocals through a single emitter, Hi-Fi aims to faithfully replicate sounds received by the human ear. For Dynaudio's founders, acoustic engineer and loudspeaker specialists Wilfried Ehrenholz and Mark Thorup, the 'high' in High Fidelity wasn't enough – they embarked from the outset to set a new standard for quality sound.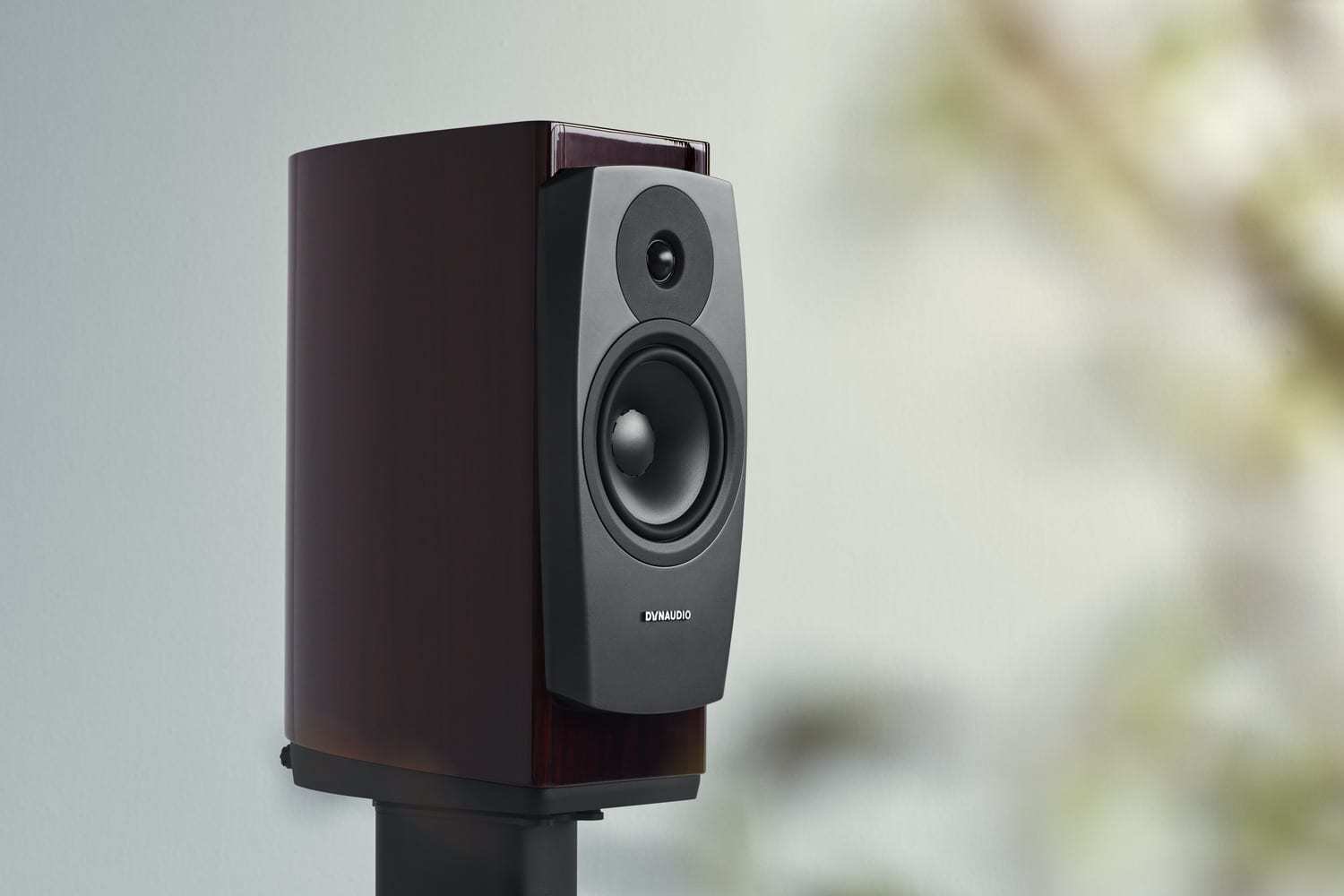 The result was "authentic fidelity". They honed in on what was authentic to the artistic vision of the musician, and authentic to the human experience of sound. This concept remains at the cornerstone of everything Dynaudio do, from R&D to execution. The pursuit of a perfect drive unit rather than superficial speaker system has guided Dynaudio's evolution as a company ever since it launched over 40 years ago.
Denmark has long been famous for excellence in craftsmanship and technology and it is certainly part of Dynaudio's DNA. It is why their patented MSP (magnesium silicate polymer) single woofers and signature soft dome tweeters are still created and tested in house, alongside their hand crafted furniture grade cabinets. The result? Something Rab describes as "precise, uncoloured and totally honest sound".
Dynaudio have brought this authentic fidelity concept to the world of wireless digital Hi-Fi speakers. Their XEO and FocusXD speakers have broke the mould for what Active speakers can achieve and have won industry and consumer acclaim. Now with the Music range they are making quality sound even more user-intuitive. Nathaniel Dobbie of Living Entertainment North Coast says he's found even amongst traditional Hi-Fi loving customer's Dynaudio's active-speaker range provides great options: "people are living in smaller and smaller environments so the flexibility, and quality these new active products provide is an asset – even to your traditional analogue lover."
Down the Rabbit Hole
I am assured by Marek Zienkiewicz of Denis White that I am about to experience something very special. As we enter the factory there is an air of excitement comparable to children entering Willy Wonka's chocolate factory. Fortunately for us, there are no Violet Beauregardes present.
As we move through the factory members of our troupe disappear, later found grouped around a coil or expertly curved tweeter. Roland Hoffman, Director of the Dynaudio Academy and resident celebrity ("he's in all their training videos" someone mutters excitedly) proves more patient than Gene Wilder when it comes to over-enthusiastic guests wanting to get their hands on the product.
Dynaudio do not automate their production. Products are assembled in their factory by hand. And, for a factory, it's surprisingly a predominantly female workplace. Female staffing isn't company policy. Dynaudio have simply found that the level of precision demanded of assemblers is easier for women to meet. Products go through rigorous testing on site which means Dynaudio is constantly in the process of correcting and perfecting sound.
Dan Cross of Addicted To Audio, Perth says he's never seen an audio factory like this. From the personal touches and succulent plants that blend the interior with the exterior greenery, seen through large windows, to the number of rotating work stations with women sewing copper wires by hand I believe him. We eat with the factory staff – Anker Haldan International Sales Manager for Dynaudio notes that healthy options are important. There is an abundance of organic salads available. I feel it would be worth it to work here just for the lunch options. It is all these little details that make Dynaudio special, from aluminium coil to lunch.
Women Love Tech's Ruby Feneley was a guest of Dynaudio at their headquarters in Skanderborg, Denmark. To find out more about the Dynaudio range visit BusiSoftAV.