Tell us about your earlier career.
A little bit about me – I've been working as a Design Engineer for the past six years and completed a Bachelor's Degree in Product Design Technology at the University of the West of England. In my final year of studies, I worked on a project looking to improve mobility for leg amputees, pre-prosthetics. This was an extremely important project for me as I've always been passionate about solving real world problems, and this passion of mine is what eventually lead me to my career at Dyson.
What has your own career been like at Dyson?
I started at Dyson in March 2015 as a Design Engineer and it has been both a challenging and rewarding experience. In that time I have been lucky to work within Hair Care. Alongside Dyson's amazing team of over 5,000 engineers and scientists, I've worked on both the Dyson Supersonic™ hair dryer and Dyson Airwrap™ styler.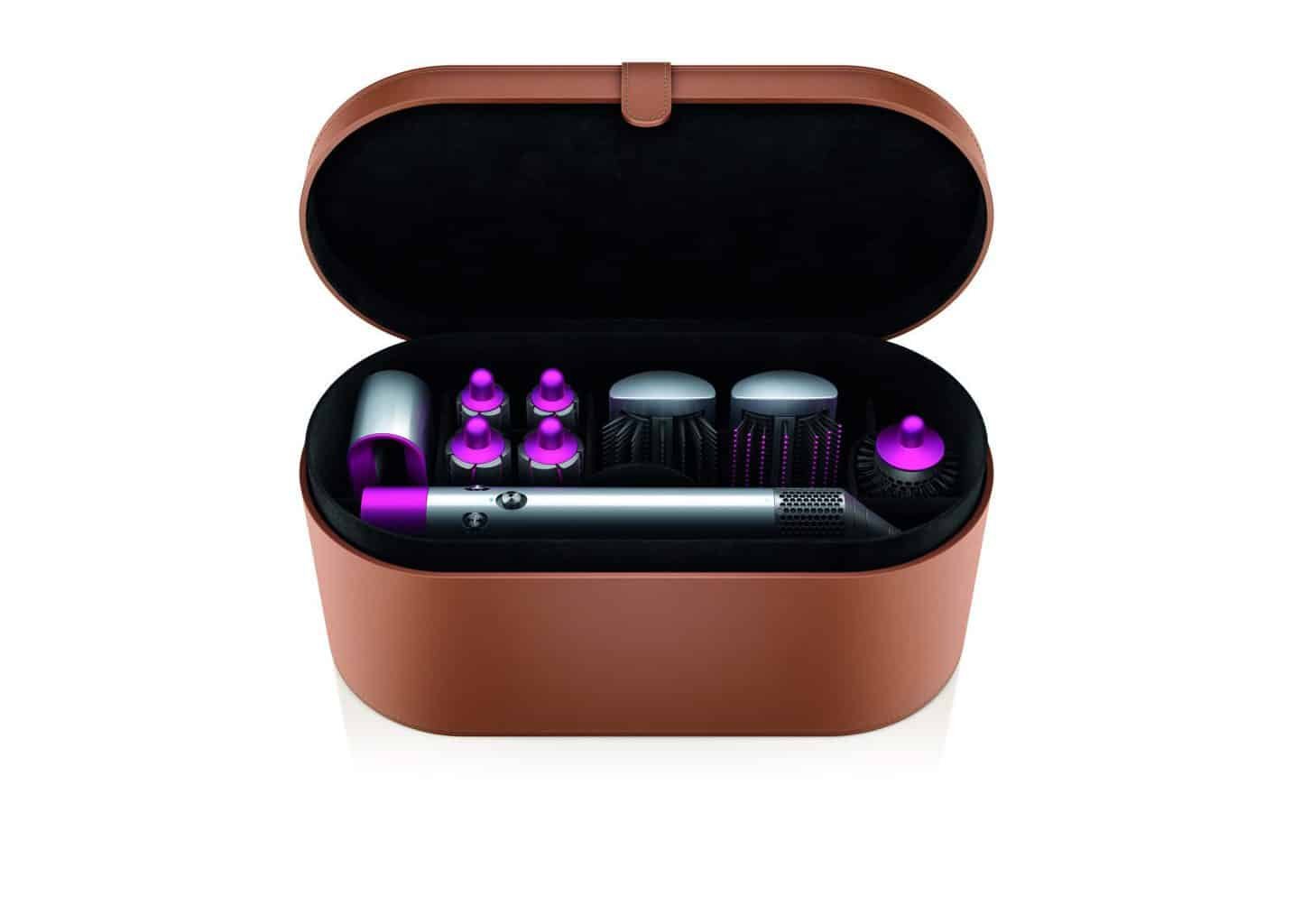 Dyson engineers always start with the problem. As a global technology company that solves the problems others choose to ignore, our teams researched current styling technologies and identified what they feel to be areas for improvement. I love how both of our beauty technologies have disrupted the market and quashed misconceptions that extreme heat is needed to style hair as it can cause damage that is irreparable. Thanks to Intelligent heat control which prevents extreme heat damage and protects natural shine, women no longer have to compromise on the condition of their hair to create the styles they want.
Tech for women really excites me! Within Dyson, I have specialised in user experience and interface working closely with the end user. I am now based in the US as a category intelligence engineer, bridging marketing and engineering.
At Dyson, we are continuously challenged on a daily basis and we are encouraged to fail. The reasoning behind this is that every failure is part of the learning process – challenges and obstacles are what bring us closer to the final solution. After all, it took Sir James Dyson himself 5,126 prototypes (i.e. failures) to develop the world's first cyclonic vacuum.
What does the James Dyson Award mean to you?
Great ideas can come from anywhere but as individuals, we often doubt ourselves, our ideas and what we can bring to the table. In fact, a recent survey from Dyson and YouGov revealed that over a third of Australians lack confidence in their own abilities to bring problem solving ideas to life and that they have a fear of not succeeding (26%)].
What I love about the James Dyson Award is that it aims to empower people from the very beginning of their ideation process. It gives students and graduates the validation that their ideas matter and that we need their ambitious creativity to tackle some of the world's most pressing problems. It's also an opportunity for people to bring attention to the real-world issues that they care about, that others may not have initially thought of.
Personally, I love seeing all the submissions that come from entrants. Year after year, I'm continuously impressed by the calibre of these entries, not just from the UK (where I'm based) but from around the world such as the Utility Barrow from Australian students Lachlan Meadows and Hugh McKay. Being exposed to what people come up with and what people are trying to address inspires and motivates me to strive for the best in my career at Dyson.
I think one of my favourite entries to date has been the international winners from last year, O-wind Turbine. A turbine that can capture wind at a range of different axis even vertically. It's such a brilliant idea and the design is simple but effective. It is a great example of the level of resolution that you need to enter and ultimately win the JDA. Check out the launch video here.
What's it like being a female engineer, and what would you say to women who are aspiring to be an engineer?
I know there's a lot of misconceptions about engineers, what we do on a daily basis and what's required from us, but honestly, I couldn't see myself doing anything else. Personally I have not found any barriers to becoming an engineer as a woman. Although it's a male dominated industry in general, all the people I work with have been supportive and respected my opinions. I think the challenge for female engineers is to challenge convention and ensure that our narrative becomes a part of the innovation happening every day!
The great thing about Dyson is it really champions women in engineering and a lot of effort goes into not only recruiting female engineers, but also encouraging young females to consider it as a career. For example, we've seen an incredible uptake in female students enrolling in the Dyson Institute of Engineering and Technology. In 2018, the Dyson Institute of Engineering and Technology welcomed 43 undergraduate engineers in its second cohort, and 40% are female, compared to the average 15.1% of females on UK engineering undergraduate courses[.
If you're interested in current issues and worldwide trends and if you want to see the bigger problems solved, this could be the job for you. Speak to someone studying or working as an engineer, it's always better to hear another person's experience and really puts things into perspective for you. Engineering has historically had stereotypes attached to it which are simply not the reality. It is an exciting industry to be in as we are helping to shape the future. There are also lots of different types of engineers and designers, explore your options and what is available to study. You may want to be more technical and specialised, or you may want to focus more on the bigger design pieces. If you have resilience and the drive to be part of it, never let being a female hold you back.

James Dyson Award website: https://www.jamesdysonaward.org/en-AU/