From ethical hacker to cyber-crime cop, Sulata Bhattacharjee is dedicated to making sure our digital lives and data are safe and secure.
But her life could have been vastly different. Now, Head of Security Advisory and Risk at Equifax, Sulata tells Finance Editor Gemma Acton in the new series of Game Changers how she was able to build a life far from her family's humble origins in rural India.
Sulata Bhattacharjee is a woman on an ambitious mission. She's a leader in the fight against sophisticated cyber criminals and implements gold standard cybersecurity practices to keep our data safe.
Sulata's career began over 20 years ago when she was plucked from her graduating class to become an ethical hacker.
"I was the only graduate in my cohort when I joined one of the big four consulting firms. So, they naturally pulled me into the ethical hacking team, which is a highly technical team that breaks into computer systems to identify vulnerabilities. I then progressed into management consulting, finally landing in the security advisory space," explains Sulata.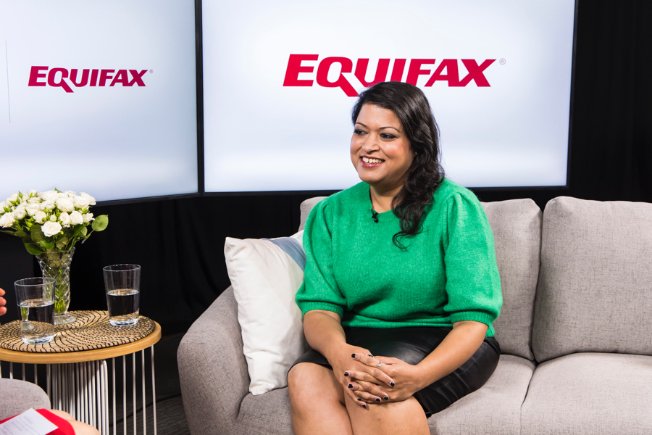 In 2021 cyber-crime accounted for $33 billion in losses for Australian businesses, which translates to an attack every eight minutes. As Head of Security Advisory and Risk at Equifax, it's Sulata's job to help the business fortify itself against becoming victims of cyber-crime.
"We are constantly monitoring the cyberthreat landscape and making sure that we are addressing and mitigating those threats. Now, cyber-crime is a form of organised crime with project managers, KPIs, and call centres. It's no longer just a person with a hoodie in the bedroom. There is a lot of money in data, which is sometimes referred to as the 'new oil', and tools and techniques readily available on the dark web that can enable people to gain access to that data."
Sulata says education and awareness are key to winning the fight. So too are transparency and collaboration.
"Security is a team sport. It's very important that we share the learnings that we've had over the years. As head of security advisory and risk, my team and I need to ensure people understand how they can secure their systems and make sure we proactively identify those cyber-risks," adds Sulata.
Equifax received a Highly Commended award for 'Best Place for Women in Security to Work' at last year's Australian Women in Security Awards. It's Equifax's commitment to diversity and financial inclusion that Sulata is especially proud of.
"Financial inclusion is really important to me, and I want to make sure that it's not just accessible to the privileged but to everyone. Cyber security plays an important role in ensuring people are financially secure. If you're the victim of a cybercrime, rebuilding your credit and identity profile can be a drain on your time, money, and mental health, and it could even prevent you from accessing the credit you need at important life moments.
"My mother was born into a small rural village in India, one without running water or electricity. Therefore, it's not lost on me that I could have very easily been part of that community had she not moved to Australia. I could have been part of the unbanked population without access to credit, without educational opportunities or even the opportunity to buy a property or travel.
"It's one of the reasons why I'm so invested in Equifax's mission to make financial inclusion a possibility for all Australians," says Sulata.
For more stories about inspiring women working in the STEM field, check out:
Data Expert Zoe Condliffe Wins Telstra Award For Making The World Safer For Women