Meta announced a suite of new tools and features across both Instagram and Facebook platforms to easily bring your ideas to life.
There are new creative tools and features being added to Reels over the next few weeks, making it easier than ever to create, edit, and schedule Reels.
Poll, Quiz, and Emoji slider stickers, first made popular by Instagram Stories, are now expanding to Instagram Reels. On Facebook, suggested reels in Feed globally are being rolled out, giving creators more ways to get discovered, extend their reach, and grow their audiences.
New Tools Coming to Facebook Reels
Create and schedule Facebook Reels on desktop
In addition to creating Facebook Reels on iOS and Android, you can now create, edit and publish Facebook Reels from your web browser through Creator Studio. You can also schedule Facebook Reels this way.
Clip to Reels
Video clipping tools on desktop are being rolled out that will make it easier for creators who publish long-form, recorded, or live videos to test different formats. This feature will allow users to create clips from published, long-form videos and edit them seamlessly into a Facebook Reel via Creator Studio.
For gaming video creators, editing tools are coming that allow them to generate short-form Reels directly from their Live content. Creators can now cut Live clips down to a vertical-friendly, 60-second format, with dual views for both gameplay and creator cam.
Enhance your Facebook Reels with new audio tools
Facebook Reels now supports voiceovers for recordings, so users can narrate videos. Also being launched is Sound Sync, allowing users to automatically sync video clips to the beat of their favourite song. Users can also have one of several digital voices read the text in their reels with text-to-speech.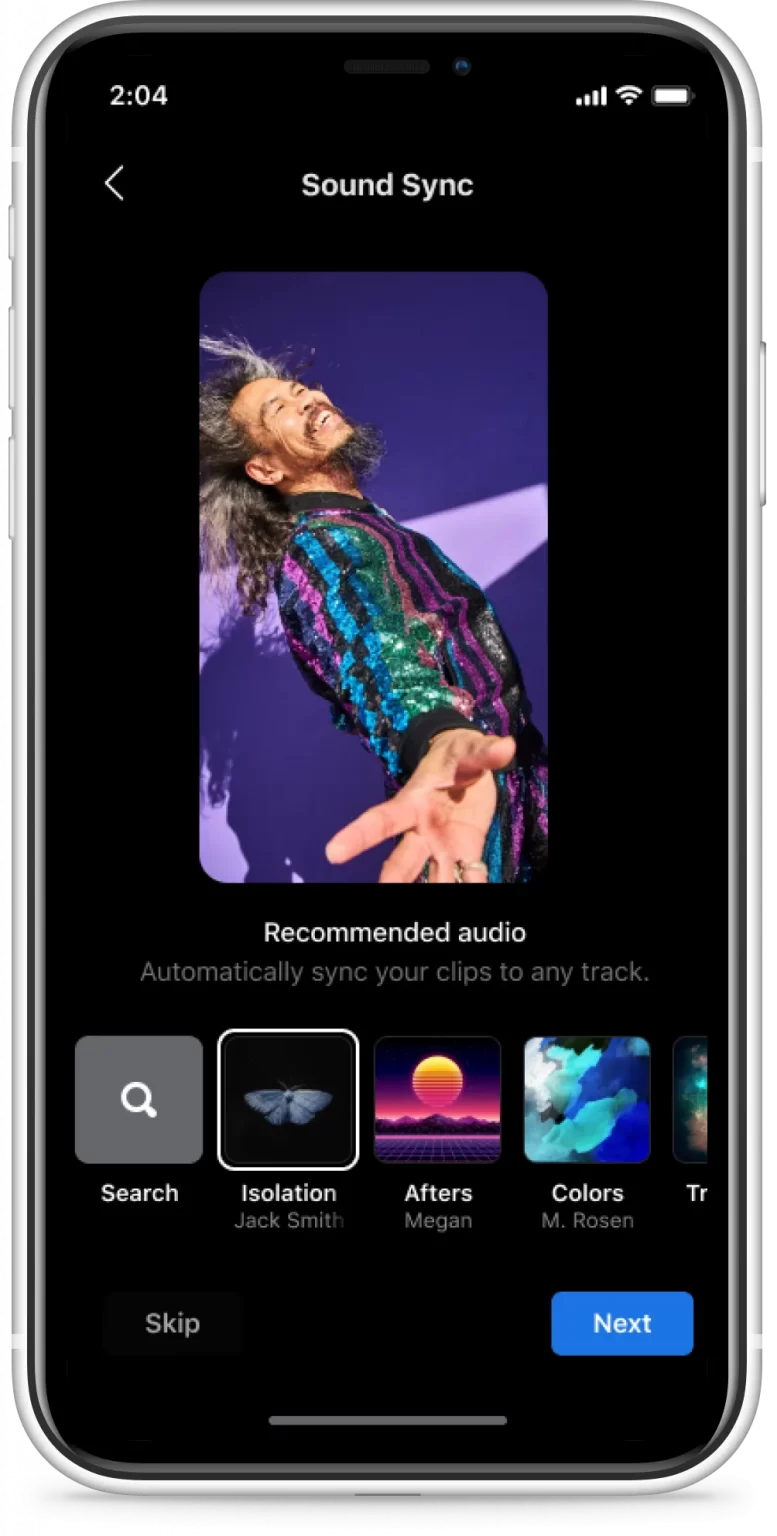 New Tools Coming to Instagram Reels
Extend your video up to 90 seconds
Users are being given more time to express their creativity with the extension of Instagram Reels up to 90 seconds.
Interact with audience using stickers
Some of your favorite Instagram Stories stickers are coming to Reels: with poll, quiz, and emoji slider stickers, users will have new ways to connect with people through reels.
Import your own audio
Users can now import their own audio directly within Instagram Reels — a game-changer for creating one-of-a-kind Reels on the go. Use the Import Audio feature to add commentary or a background sound from any video that's at least 5 seconds long on your camera roll.
Get inspired by Templates
Templates let users easily and quickly create their own reel using the same structure as a reel they've watched. When you see a reel you'd like to recreate, tap 'Use Template' to pull in the audio and clip sequence. You can then customize it with your own content by adding and trimming.
Getting Discovered and Reaching your Audience
On Facebook, suggested Reels in Feed are being rolled out globally to help users get discovered by people around the world. They have also expanded Reels in Watch globally, so people can find Facebook Reels in Feed, Groups, and Watch. On Instagram, creators have the option to recommend their reels on Facebook to expand the reach of their content.
As a general best practice, creators should focus on original content, since the original content is prioritized in places where Reels are recommended.
With Reels being the fastest-growing content format by far, empowering creators with these new tools and features can help them reach their full potential, providing more opportunities to get discovered and earn a living.