Facebook has already done so much for its users during COVID-19 with the launching of its Information Centre for both the Facebook app and Messenger app, Community Help for people in need of essentials during the pandemic, Messenger Kids for children to stay connected to their loved ones; and now it has launched Messenger Rooms – the new group video calling feature/virtual social hangout that will keep you connected to friends, family and communities.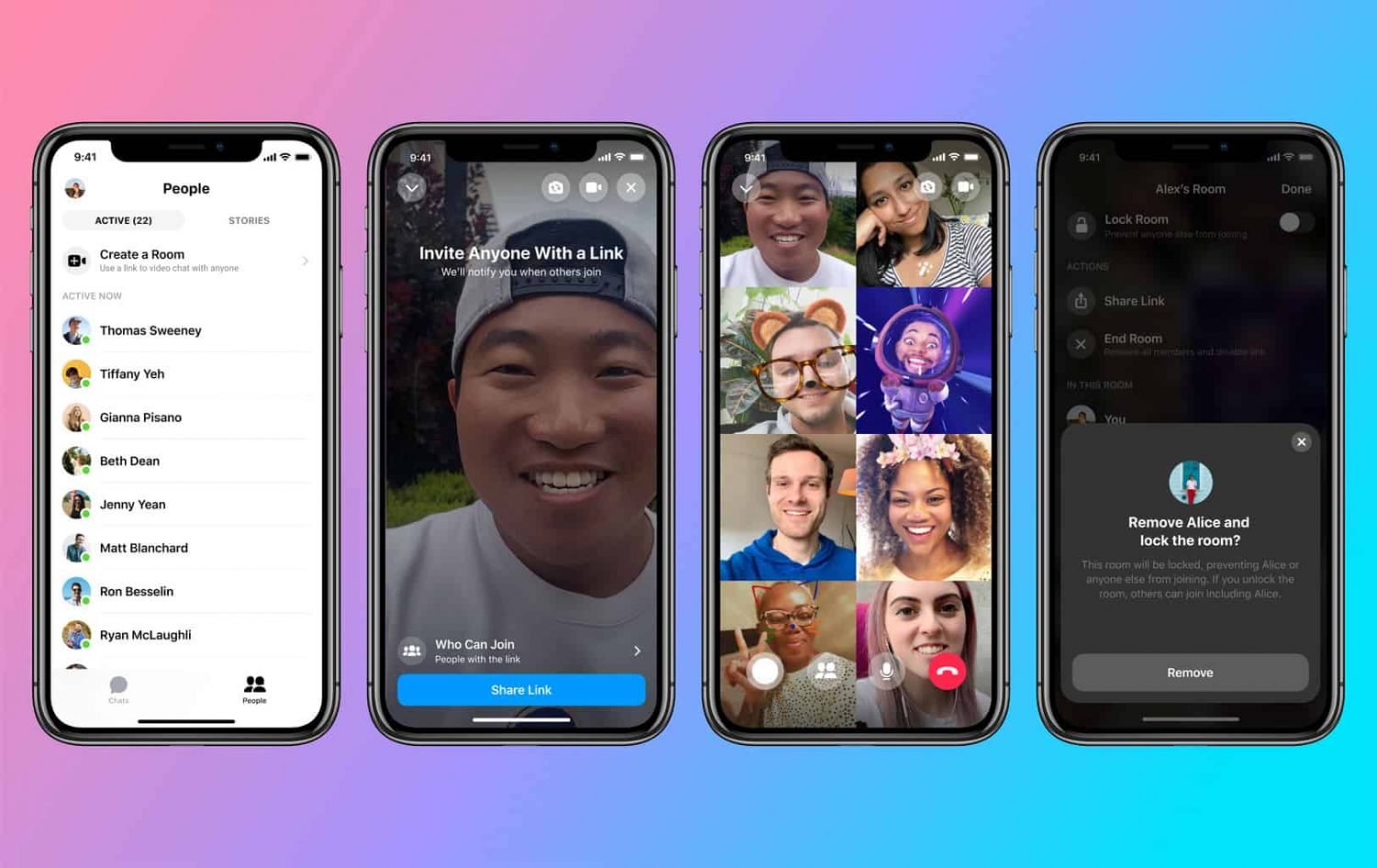 What do Messenger Rooms feature?
AI powered lighting
And some ambiance to your video calls with the choice of 14 lighting filters. Enhance your natural glow or simply brighten your surrounding space.
360 immersive backgrounds
Video calls don't have to be restricted to the confinement of your home, instead, why not transport yourself to a luxurious sunny beach or a beautiful apartment?
The backgrounds move as you do to really make you feel like you're there. Messenger Rooms also will include multiple 360-degree backgrounds, like Space Cats, Black Hole, Raining Donuts, Chic Apartment, Lake Forest, Sunset Beach, and Ball Pit. Not quite Snap Camera's potato filter, but at least more fun than Zoom's preloaded virtual backgrounds.
Invite all your friends
Messenger rooms will be able to hold up to 50 people, with no time limit.
Joinable links
Messenger Rooms provides easily joinable links for all your video chat sessions.
AR Filters
Messenger Rooms also features all the fun and quirky AR filters from the original Messenger app like bunny ears and aliens. Plus it comes with the 14 lighting effects baked into it (some of which do the flattering work of Zoom's "Touch Up My Appearance" feature), a feature that its competitors haven't quite adopted.