We've put together some of our favourite innovative tech and beauty pairings that will take you from home to office with ease – while keeping your work and self-care balance in check.
The Portables:
Samsung Galaxy Z Flip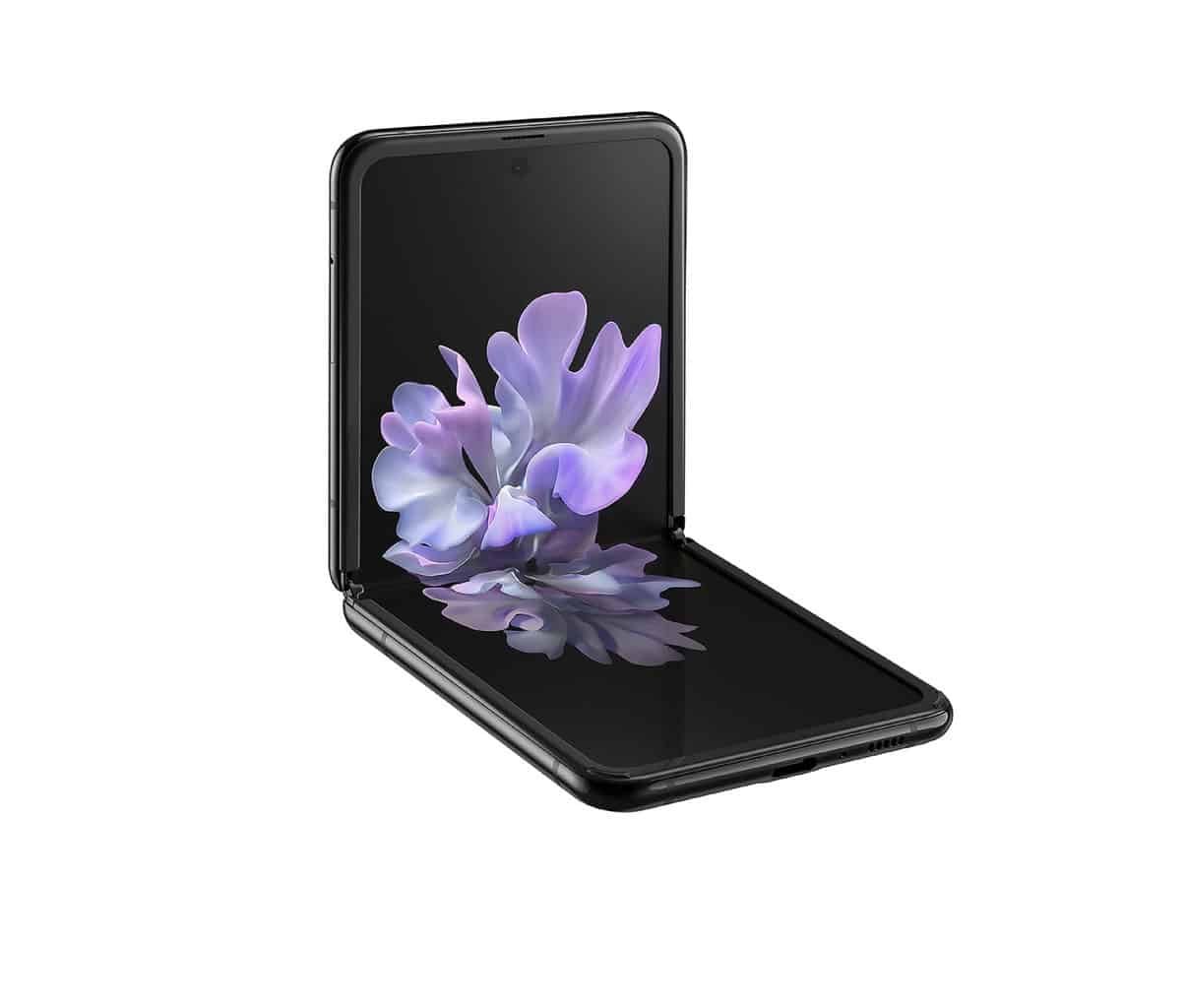 Small and sophisticated, the new Samsung flip phone really is technology and fashion colliding. In fact, it's so portable it folds into the size of a wallet, so you can easily fit it in your pocket or bag. It has sleek rounded corners and forward fold that closes with a satisfying snap. Boasting Samsun's first foldable glass display, the Galaxy Z Flip features an Infinity Flex Display with bendable Ultra Thin Glass, making it slimmer with a sleek, premium look and feel that has never been seen with a foldable device before. The centred in-display camera cutout at the top also means there's no notch and no distractions, with Samsung's first-ever 21.9:9 ratio, so you can enjoy even more of your favourite content such as cinema-ratio 21:9 shows and movies.
Huawei MediaPad M5 Lite
Huawei tablet is a catch-all gadget designed with families in mind. With 1080p Display it is perfect for playing games or watching movies on the go, while the tablet's quad speaker system delivers fine-tuned concert-hall quality audio with more bass and less distortion. Importantly they have added eye-comfort mode to protect children's eye sight. The eye-comfort mode reduces harmful blue light and provides reminders when the device is being held to close to a child's face, or if your child is reading lying down. It also comes with a M-Pen lite Stylus that will allow jot down notes, sketch and write memos. Nifty.
+
Nuface Trinity Microcurrent Device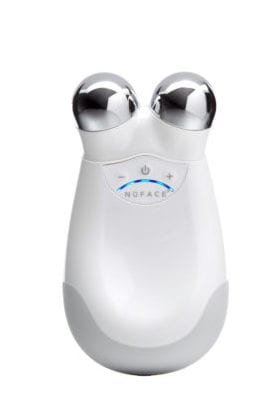 Another portable piece of technology the Nuface Trinity Facial Trainer is an innovative anti-ageing device. The gadget uses clinically tested microcurrent therapy to deliver clinical results in the comfort of your home, or on the go. The Nuface delivers Microcurrents to the muscles beneath the dermis to lift and tone the facial features, smoothing out fine lines and creating an instant face-lift effect in five minutes. At the same time the product stimulates the production of collagen and elastin when used consistently. The Nuface is ergonomically designed and can slip into your handbag or carry on – perfect for those who travel for work or are on vacation.
The Samsung Galaxy S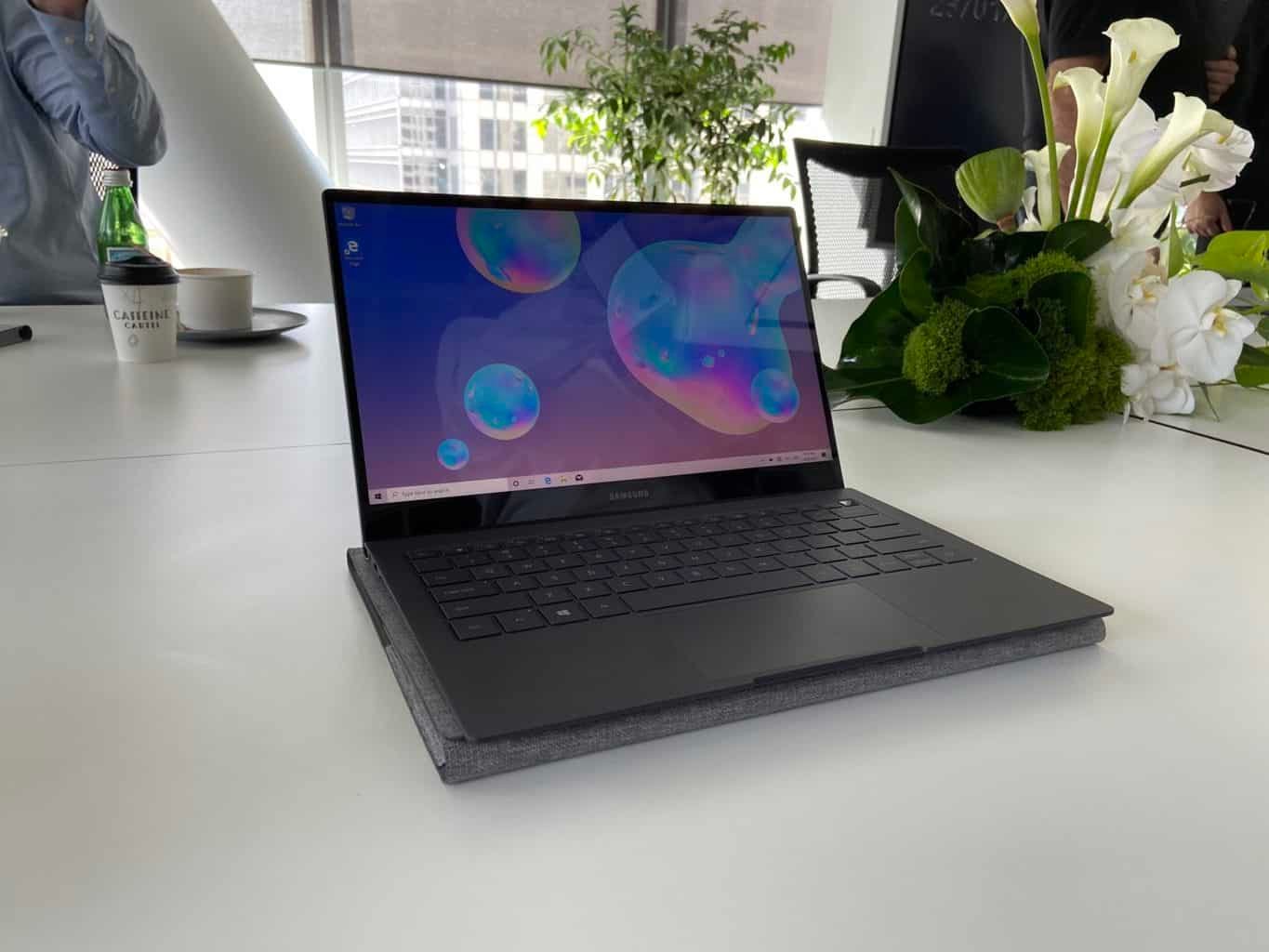 There is something incredibly chic about this new Samsung PC laptop. Stylish in both look and feel, the Galaxy Book S is a powerful, fashionable and portable blending of the smartphone and laptop. At just 960 grams, Samsung's device weighs less than a litre of water – it is incredibly light and makes other computers feel positively clunky. The screen produces extremely sharp images and text, high video quality, and seamless playback. Plus it has a 10-point multi-touchscreen to switch from the touchpad to the screen at any given moment. Price; $1699
The Maximialists:
Huawei Matebook 13
The Huawei Matebook is a super slender 14.9mm frame with a 88% screen-to-body ratio. The Matebook has a high-precision multi-touch screen that responds to touch with total accuracy. Meanwhile it is coated with an anti-fingerprint shield that keeps the screen smudge free. Specifically designed with video and image editing in mind the Huawei is perfect for creatives on the go. The ultra-slim body carries NVIDEA GEFORCE MX150 which provides up to 4x the performance for integrated graphics, image processing and video editing. It is also 40% faster than its predecessor featuring a new 8th generation Intel core processor. A game changer for laptop technology that will allow you to create and innovate on the go.
+
The Dr Dennis Gross Faceware Pro
Patrick Bateman would have loved this bad-boy. Less pocket-friendly than the Nuface the Dr Dennis Gross Faceware Pro more than makes up for it with sheer power. Dr Dennis Gross is a revered New York dermatologist with a successful skincare range. With the Faceware pro he wanted to take another step towards delivering his in-office treatments to clients in their homes. The mask is fitted with red and blue LED lights. Red LED encourage collagen and elastin production while targeting pigmentation and soothing redness. Blue LED lights combat acne causing bacteria – preventing breakouts and softening acne scars. Best of all? The entire process only takes three minutes.
The Little Things:
The Daily Edited Phone Cases
Sometimes it's the little things that make the biggest difference. Everyone knows the benefits of a phone case but why not make it a beautiful object that reflects your personal taste at the same time? The Daily Edited creates unique and high quality monogrammed phone cases (as well as laptop cases, clutches and wallets) for Samsung, Iphone and Google Pixle smart-phones. Your tech will be as chic as it is clever.
+
Synergie Skin's Dermacalm
With all this extra hand washing, you need a good moisturiser especially if you suffer from dry, red or sensitive skin. Try Synergie Skin's Dermacalm in the morning and a soothing facial oil in the evening to reduce irritation. Synergie's DeStress calming facial oil is fortified with blackcurant seed soil, pure olive squalene, seabuckthorn and macadamia oil to help keep your skin well hydrated. Otherwise, for all other skin types use a moisturiser with high levels of zinc oxide, a wonderful anti-inflammatory ingredient for the skin – such as ÜberZinc which is a personal favourite.
And in order to provide the public with a safe and effective sanitiser, SynergieSkin's founder Terri Vinson has created Sanitiser Spray (RRP $15), a hospital grade skin and surface sanitiser with 70% grain-derived alcohol. Five per cent of proceeds from the sanitiser are going to RBWH Foundation Coronavirus Action Fund, an Australian organisation spearheaded by Dr David Patterson that is holding clinical trials in an effort to prevent, detect, and respond to the COVID-19 pandemic.
Amore Pacific Single Extract Essence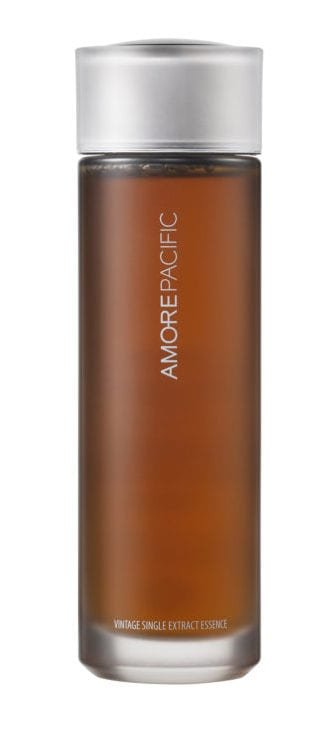 The popularity of K-Beauty shows no sign of abating, and why would it when Korean beauty companies are leading the way for innovative change in the market. AmorePacific Corporation grew from a family owned business to a South Korean conglomerate that houses 33 of the world's leading K-Beauty brands, named 28 on Forbes list of the 100 Most Innovative Companies. AmorePacific's namesake line takes inspiration from the companies' modest origins. It combines the same botanical formulas the brand's founder Suh Sung-Whan first created in the family kitchen with his mother, with the latest science and technology. The result is simple, effective formulas like the Vintage Single Extract Essence. The product uses pure fermented green tea from AmorePacific's private tea garden. The product hydrates and plumps the skin like nothing else, whilst removing pollution and shielding the skin from free-radicals.
Fluff Cosmetics
Fluff is being dubbed the Pantagonia of the beauty industry and was founded by ex-frank body co-founder Erika Geraerts. Apart from its ultra cool packaging, the makeup is an ethical
makeup line.
Lip Oil
,
The Foundation
(Face Oil + Bronzing Powder + Kabuki Brush) and
Duet
(Bronzing Powder + Kabuki Brush).
Hero shot pic credit: Fluff Cosmetics
https://womenlovetech.com/fashion-style-tips-weve-learned-from-bloggers/