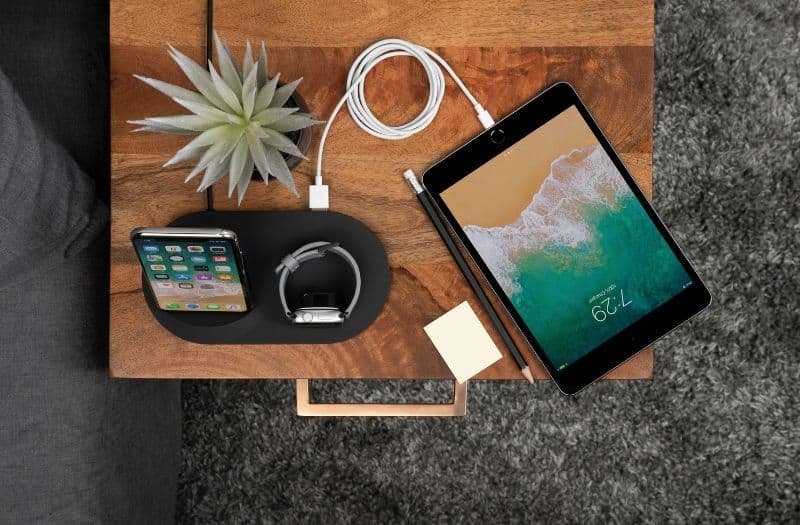 Belkin BOOST↑UP Wireless Charging Dock | RRP $249.95 | Stockists: Belkin.com/au & JB Hi Fi |
This is ideal for a nightstand, in the kitchen or for the office, the BOOST↑UP Wireless Charging Dock provides a 3-in-1 charging station designed to power your essential devices. Offering a 7.5W wireless charging pad to optimally charge your iPhone, a 5W/1A Magnetic Charging Module to power your Apple Watch, and a 5W USB-A port, the dock allows you to simultaneously charge up to 3 devices. The sleek and minimalistic look, and the charging station powers all three devices from a single outlet, allowing you to say goodbye to cable clutter.
Belkin Wireless Charging Vent Mount 10W | RRP $99.95 | Stockists: Belkin.com/au & JB Hi Fi|
When you are always on the go, it's important to stay charged and connected to the world. The Belkin Wireless Charging Vent Mount allows you to get a power boost while using GPS, taking hands-free calls and more. The secure arms grip the phone, so it maintains proximity to the wireless charger for consistent and reliable fast wireless charging. Compatible with Apple and Samsung fast wireless charging capabilities, the Belkin Wireless Charging Vent Mount is the perfect gift regardless of phone preference, and it has a 2-year warranty.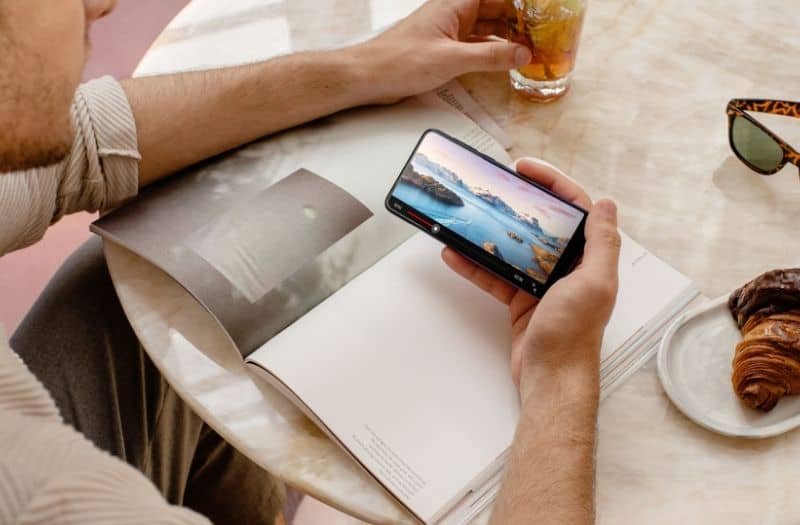 Alcatel 3 | RRP $279 | Stockists: Officeworks and Amazon |
For anyone who has their life in their phone, the Alcatel 3 has the power to keep up with everything you do on your phone with a long-lasting 3500mAh battery and radiant design. Whether its streaming sports or the playing the latest app the Alcatel 3 has an impressive 5.9" HD+ Super Full View Display with Alcatel's new "U Notch" design. The Alcatel 3 boasts a dual rear camera (13MP + 5MP) with AI and AR technology, including the "real-time bokeh" feature for portrait style shots, and 8MP front facing camera with LCD flash to help take the perfect selfie. The Alcatel 3 also introduces more advanced security features into the low-end smartphone market, featuring Face Key and a Fingerprint scanner so you don't have to worry about little fingers easily getting into the phone.
V-Fitness Activity Monitor | RRP $69.95 (Adults) OR RRP $29.95 (Kids) | Available now at BIG W |
The ideal fitness companion, you can now track your steps, distance travelled, calories burnt, heart rate and sleep all through his watch and smartphone. Slim in size with a big screen that displays tracked activity, time and quick view of smartphone messages and alerts. The easy to use, free, i-gotU Life app is available on Android and iOS so dad can view his stats and set up his preferences. The adult version is also IPX7 (water and scratch resistant).
MoFi Records and SACDs | RRP from $49 – $160 | Synergy Audio Visual
If you love records from his past, the MoFi Records and SACDs Collection by Synergy can take you back to your favourite bygone era, with all the glorious sounds quality that comes from a record. With key artists including Bill Evans Trio, or Miles Davies Blues Collection there is something for every music lover.
Seiko Presage Automatic | RRP $699 | Seiko Watches
Seiko watches will never let you down and are perfect to be worn every day. The variety of enchanting designs for men complement any classic style. You can be sure that your Seiko watch will last for years and will be a cherished accessory.
Varidesk Proplus 36 |RRP 550$| VARIDESK
For the working dad, the tried-and-true ProPlus series make great additions to the workplace and even a home-office. VARIDESK's latest electric desk goes from sitting to standing at the touch of a button, and there are a number of health benefits associated with the products, including the risk of heart disease.