A female-led, Australian tech company called Ovira has designed a pocket-sized device which offers drug-free pain relief for the 90% of Australian women who suffer from painful periods and/or endometriosis
Ovira was founded by Alice Williams, a 27-year old endometriosis sufferer who was inspired to create the new device after years of searching for a pain-management option for her own endometriosis. When she couldn't find a solution that was drug-free or didn't involve invasive procedures, she looked for an alternative.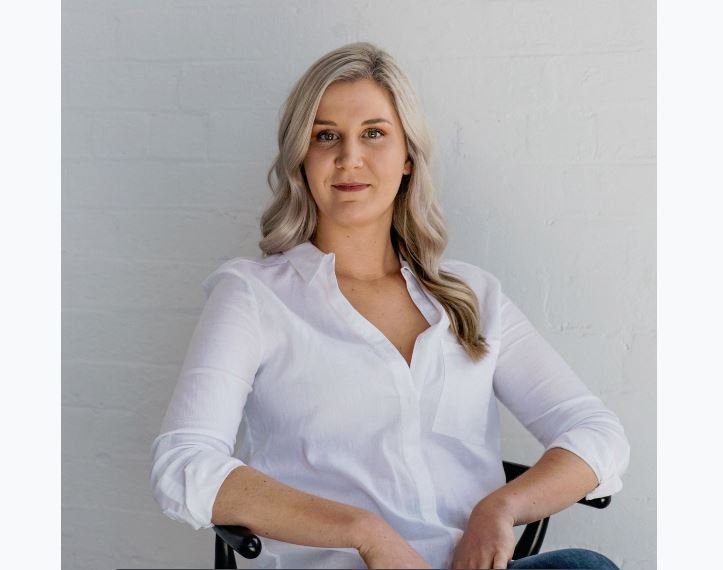 Williams decided to design her own solution and the result was Ovira. It works by sending low-level pulses of electric vibrations which can block pain signals from entering the brain. Designed to be worn under clothing on the lower back or abdomen, the discreet device harnesses transcutaneous electrical nerve therapy (TENS).
The electrotherapy treatment method works by stimulating the nerves at point of contact, which overloads the brain's pain receptors almost instantly to provide pain relief. The body doesn't build up a tolerance to the treatment, making it ideal for long-term use. This technology is commonly used already to alleviate pain for women in labour, cancer patients and sometimes by physiotherapists for muscle recovery.
Ovira's launch comes just months after a report from the Australian Institute of Health and Welfare on the prevalence of endometriosis in Australian women, indicating the condition resulted in 34,200 hospitalisations between 2016-2017.
The report also found that as many as one in nine women between the ages of 40 to 44 have endometriosis, and one in 15 women between 25 and 29 are estimated to have been diagnosed with the condition.
For Williams, this is something she lived through for many years as tried to cope with debilitating pain: "For years, I sought out help and advice from doctors and specialists about how to manage my endometriosis pain," she says. "I was constantly met with the same stock-standard responses: it was either the contraceptive pill, strong painkillers or surgery. But all of these treatment methods carry with them their own risks."
"There seemed to be no option available to me that took into account my holistic, long-term wellbeing, without resorting to surgery. I felt isolated, unheard and fed up," she continues. "It's time to change the way we think about women's pain and make it a priority. We don't need to live like this."
"When it comes to women's health, period pain and endometriosis have not been given the research, attention or funding they deserve," says Williams. "This is despite that, even at a mild level, period pain affects a large proportion of women, both here in Australia and across the world."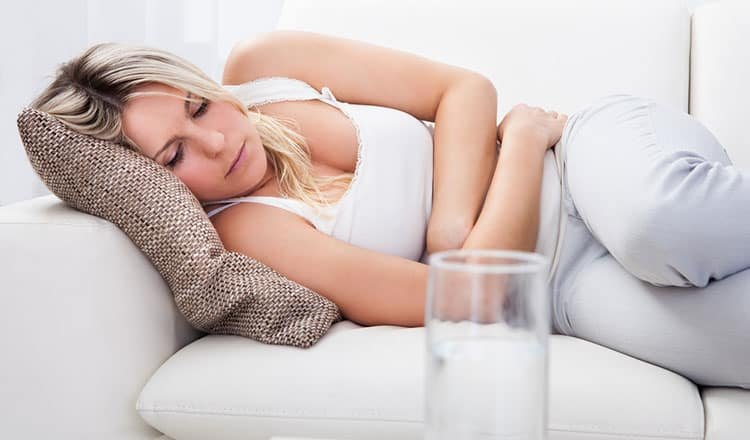 "For too long, there's just been this quiet assumption that period pain is a part of life. Women have suffered this pain in silence because there's a taboo around talking about menstruation openly. Ovira isn't just a pain-relief product, it's a community where women can be empowered, both physically and emotionally," she says.
"The women I speak to express so much gratitude about finally having a solution that is natural, non-invasive and works. Hearing how much impact Ovira has on their daily life is exciting. For some women, using Ovira can mean the difference in being able to go to work or not ," Williams adds.
It's taken a year to develop and refine the Ovira brand
A recent alumni of Startmate — a start-up incubator backed by venture capitalist firm Blackbird — Williams has spent over one year developing and refining the brand product alongside an industrial designer. The launch of Ovira comes as Williams has just closed a $1.5 million fundraising round led by Rick Baker from Blackbird Ventures.
Baker says Ovira has been able to leverage an existing therapy in a new and innovative way and is building a community around the historical lack of focus placed on this very important element of women's health and wellbeing. "We're seeing a lot of disruption in this space and the potential is enormous," he continues.
"We love that Alice is a true missionary who has turned Ovira into a cause. Alice's own pain and difficulty being understood connects her with women of all different backgrounds," he adds.
The brand enters the market at a time when products such as period underwear and menstrual cups are creating more options for women to manage their periods as well as normalising the conversation around menstruation.
With a background studying health science and psychology, coupled with a successful career in the film industry, Williams' understands how critical it is for women to have a space to share their stories and be part of a broader cultural shift.
Looking to reach both the Australian and the US market, Ovira has been CE Marked, TGA registered and FDA Approved, making it recognised as safe across Australia, Europe and the United States.
Ovira is now available to purchase at www.ovira.com for $149.00 AUD.