We asked 5 women from Sydney's Northern Beaches to take the Fiido D12 for a spin along the picturesque Manly Beach and rank its performance for functionality, rideability, fun factor and value.
E-bikes have been gaining in popularity as a sustainable option for commuting, but they often come with a hefty price tag and an even bulkier design. The new Fiido D12 from Panmi has been designed to appeal to a younger, more discerning audience with a lower price point and a sleeker design to suit apartment living and sustainability-conscious lifestyles.
Functionality:
The Fiido D12 comes with some surprising features including a foldable frame, inbuilt lights and (sassy) horn, a 7-speed system controlled via an LCD screen, and a thoughtfully designed battery that is concealed in the seat tube with a range of 100km.
With a weight of 17.5 kg, the D12 is one of the lighter e-bikes on the market and with its foldable design, it is the perfect option for those who need to store the bike in their walk-up apartment (hi Australian housing market!) or take on their morning commute.
Overall the women found the bike fun and easy to use, with some saying it was a handy alternative to taking the bus. Rossny, 21, Nurse Assistant, says: "It's really portable, you can take it in the car or anywhere."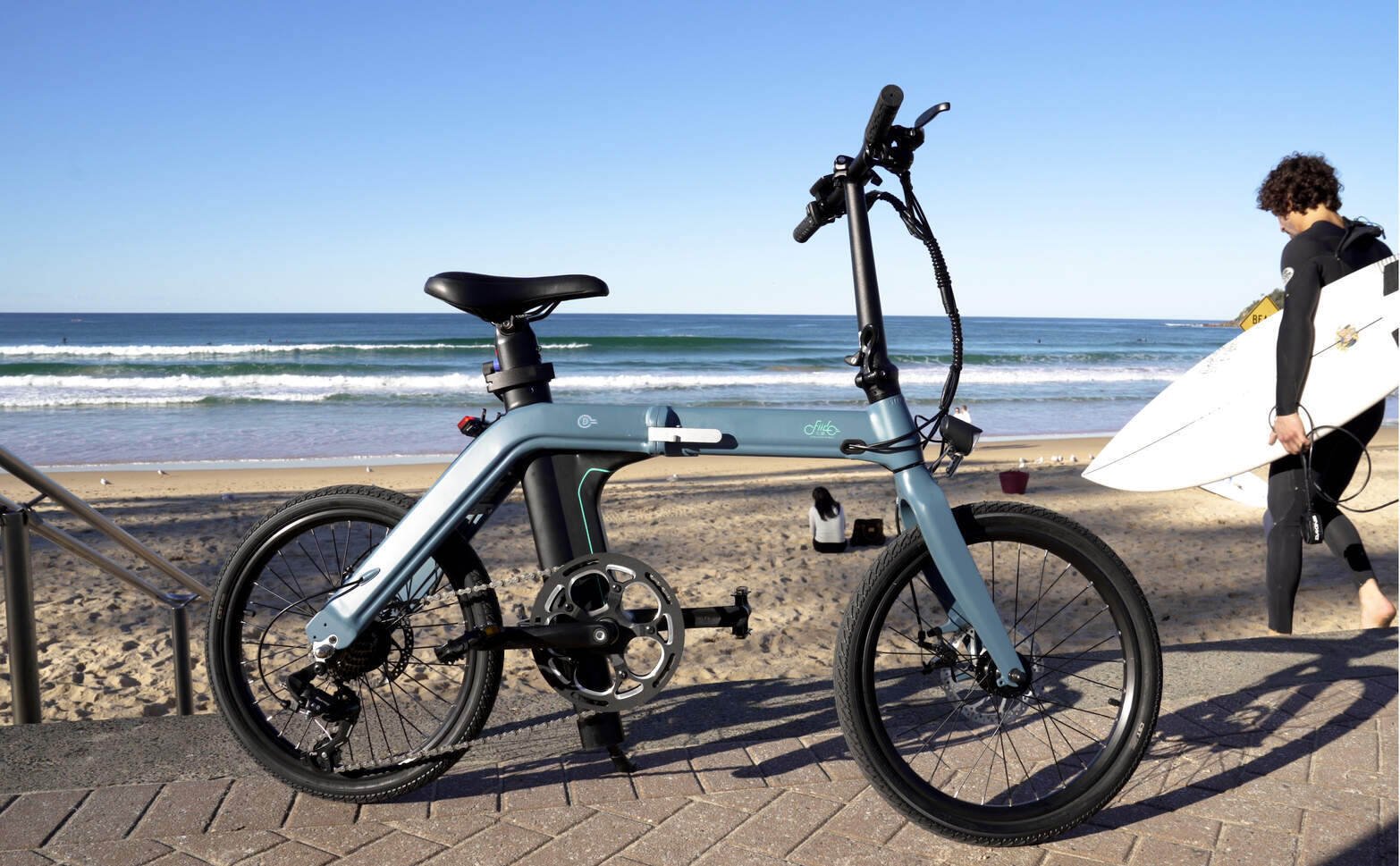 Rideability:
The D12's minimalist design and compact frame make it a less intimidating option for those new to e-bikes and the pedal assist function. It's also great for those on the more petite side. "I like the shape and the design of the bike, I haven't seen anything similar", says Suzanna, 36, interior designer.
With 3 levels of pedal-assist, it's easy to navigate different terrain without interrupting the flow of your ride. "you can change the functions on it…and it gives it a little bit more of a kick than a normal bike and I think that's a bit of fun", says Caprice who is a 19-year-old student.
Fun Factor
What we loved about the D12 is that it doesn't take itself too seriously. From its cheeky horn to its unexpected shade of blue, this is not a bike for spandex-wearing, middle-aged men. This bike belongs to the unattached, the spontaneous, the youthful and the conscientious. "It definitely meets my needs for adventure", says Lucinda, an 18-year-old student.
Value
With a price point of $1,699, the Fiido D12 is an affordable entry into the e-bike lifestyle, making your daily commute more sustainable and enjoyable. Caprice says: "I prefer this to public transport, this would get me outside a little bit more, rather than just getting a bus or a train."
The Fiido D12 is available to purchase from JB Hi-Fi.
About Panmi
Panmi is an Australian-founded company, established in 2018. They are the sole brand agent and business development partner of Xiaomi in Australia as well as other innovative tech brands from around the globe. Panmi's vision is to bring new and exciting technology with uncompromising quality and performance to Australian consumers, helping Australians to enjoy advanced technology in their daily lives. Panmi is the exclusive distributor of major tech brands in Australia including Xiaomi, Segway-Ninebot, Viomi, Unagi, Surron and many more. Panmi's expertise is in micro-mobility and personal transport, Smart Home, Smartphone and various other categories. View more information at the Panmi website.