It was World Sleep Day last week and we all know it's important for our health that we have a good sleep at night. Now there's a new way you can check on how you're sleeping – by using the Withings Sleep Analyzer.
This Analyzer was created in consultation with sleep experts and it's clinically validated for medical-grade analysis and sleep apnoea detection. The great thing is that using this product you can do all of this from the comfort of your own home.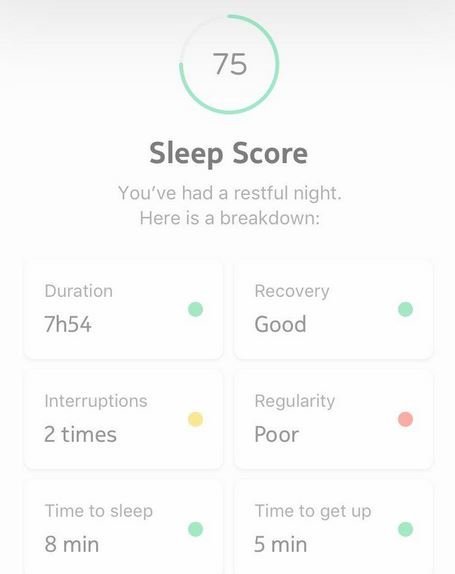 The Withings Sleep Analyzer is the first product which provides lab-precise metrics but you don't need to go into the lab to get this information. There's nothing to wear – you just place a small mat under your mattress and hook it up to get the information.
Recent research from Blackmores shows us that Aussies are suffering from stress with nearly a quarter (23%) of us contacting a medical health professional or going to hospital in the last year because of stress. This would be affecting our sleep in a major way and additionally, two thirds (65%) of Aussies have invested in products to try and get better sleep!
But, almost three in four (72%) Aussies want to make a greater investment in their health with nearly half (47%) saying they're concerned their health is not where they want it to be.
The Withings Sleep Analyser has sensors and technology which analyses your sleep and it can detect sleep apnea – a common and often under-diagnosed disease. By using the Sleep Analyzer – combined with the Health Mate app – you'll receive insights which will point to how you can improve your sleep so you can achieve better sleep quality.
Technical facts and design
The Withings Sleep Analyzer has a sound sensor which identifies audio signals specific to snoring and cessation of breathing episodes. It also has a pneumatic sensor which measures your respiratory rate, heart beats via ballistocardiography and body movements across the mattress.
The Analyzer is able to give you real time measurements about your sleep including:
Your sleep cycles: deep, light, REM
Your sleep quality
Total sleep time
Sleep score
Medical-grade sleep apnea detection
Snoring detection
Continuous heart rate tracking
To use the Analyzer, you don't have to wear anything or place any part of it on your body. You simply place it under your mattress and plug it in to the Wi Fi connection in your home – and to the power. Once set up, you simply go to sleep as normal and wake to find your results on the Health Mate app (iOS & Android).
It's compatible with all mattresses including spring, foam, latex and memory foam layer mattresses. It's been tested on mattresses 10 to 40cm thick and found to work properly.
Get your sleep score
The Analyzer givers you an interpretation of how restorative your night was and you can learn what you can do to improve it with the Sleep Score. This Score breaks down your night in six meaningful indicators with colour-coded feedback which identifies the parts of your sleep that can be improved.
As well, this Sleep Analyzer is the world's first non-invasive sensor to detect sleep apnea, an often under-diagnosed condition. If you find you have sleep apnea, these results can be shared with your doctor and the Analyzer will give you extra insights to help you rectify the sleep apnea.
The Analyzer will tell you if you have snoring episodes and how long they are. In the app, you can learn more about snoring patterns and what impacts them.
It will also measure your heart rate while sleeping which will let you know whether you have enough time spent in deep sleep. You'll learn in the app, how to interpret your heart rate with colour-coded feedback and get tips to improve it.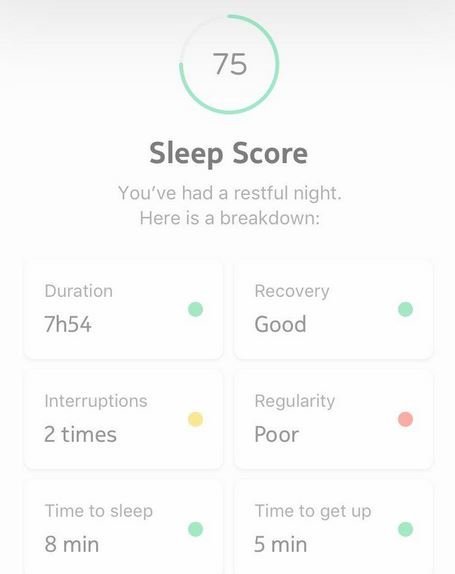 Compatibility
The Analyzer is compatible with the IPhone, iPad, or iPod touch with iOS 12 or later, or smartphone/tablet with Android 8 or later. It cannot be set up from a computer. The app to use with it is the Health Mate app for iOS & Android.
It has free, unlimited online data storage with a Withings account. Local storage of data between syncs. The product uses automatic Wi-Fi data sync and Bluetooth 4.0 is required for installation.
The Analyzer is covered with fabric and is 637mm length (25''), 190mm width (7.5''), 5mm, with thickness of (0.2'') and weight of 350 g (12 oz). It has a power supply of 5V 1A with a USB power adapter included.
For more information about the Withings Sleep Analyser, visit here.
For more from Women Love Tech on health, visit here.