Podcasters and authors Claire Isaac and Lisa Sinclair give us their five favourite podcasts made by women right now…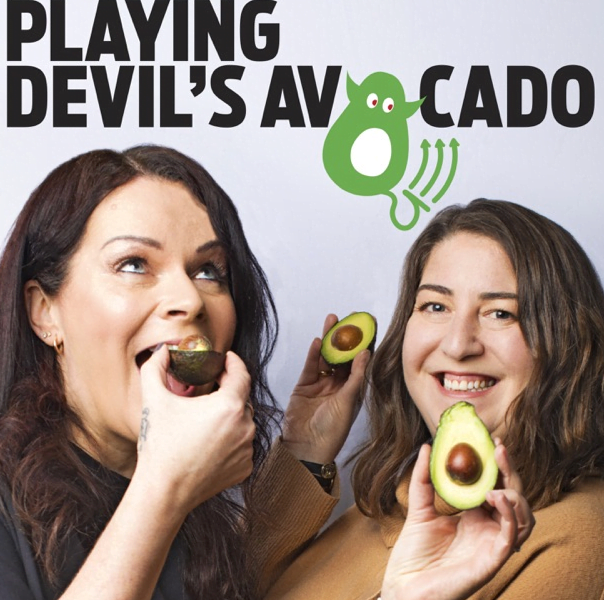 Ok so we're a bit biased but our podcast has to make our list, right? It's the two of us – Claire Isaac and Lisa Sinclair – chatting through midlife, and what it throws up for us every week. It's for every woman who still wants to have fun and stay relevant… without any worthiness. We have regular segments like What Hurts Now… where we discuss our latest ailments, Culture Club, which is about what we're reading and watching that week, Beauty Spot (you can guess what that's about) and Keeping Up Wiv Da Kidz, where we try to explain social phenomena. We say it's like having a wine with friends. You may need one to join in!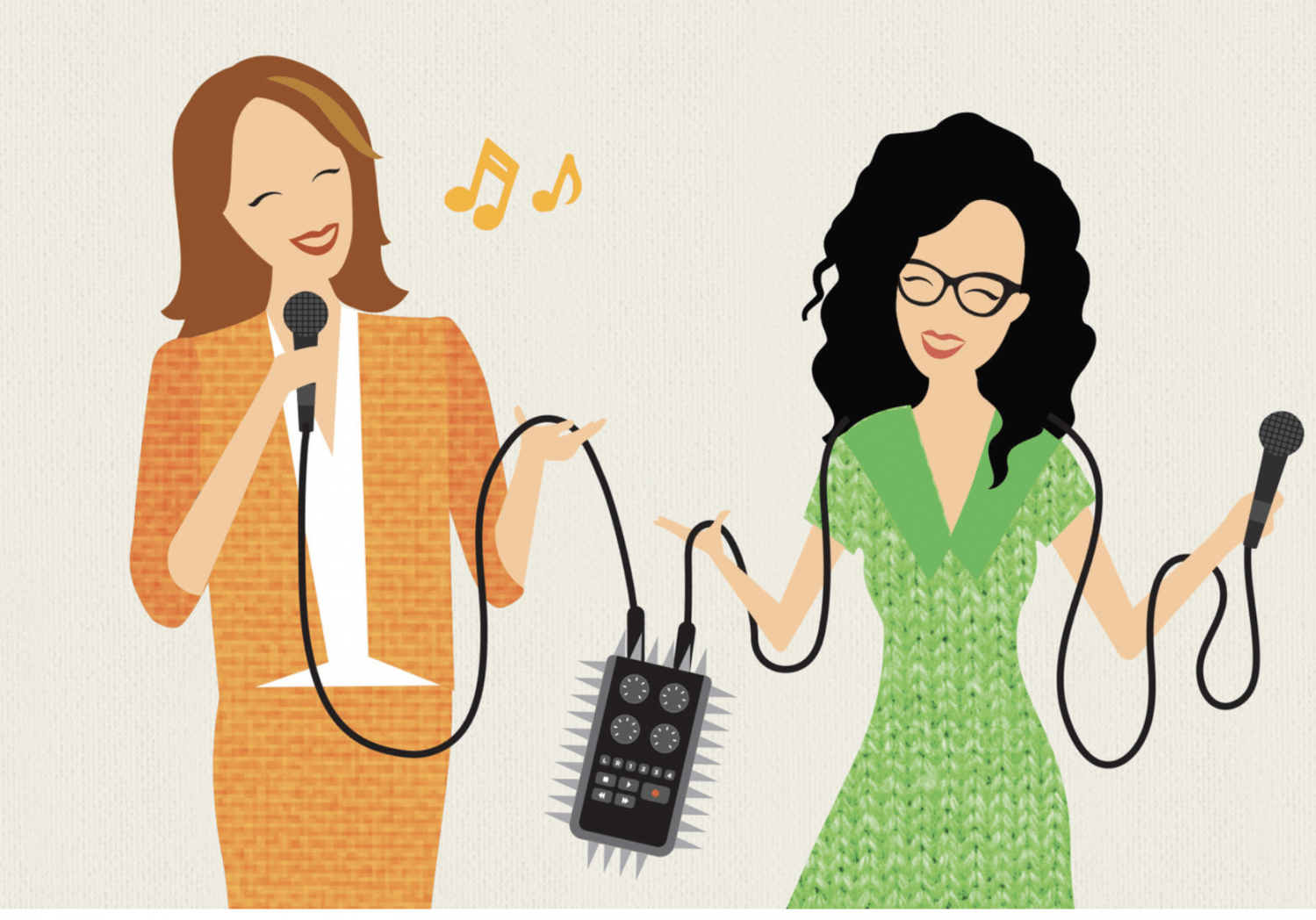 ABC star presenters and best friends Leigh Sales and Annabel Crabb joined forces in 2015 to launch their "peripatetic podcast" which was originally about what they'd read, watched and thought about that week. Now it's grown to be one of the most popular in Australia – and the podcast and accompanying social media group – The Chatters — is about so much more. "We thought it was a podcast about books, culture and TV but actually it's a podcast about friendship," says Leigh.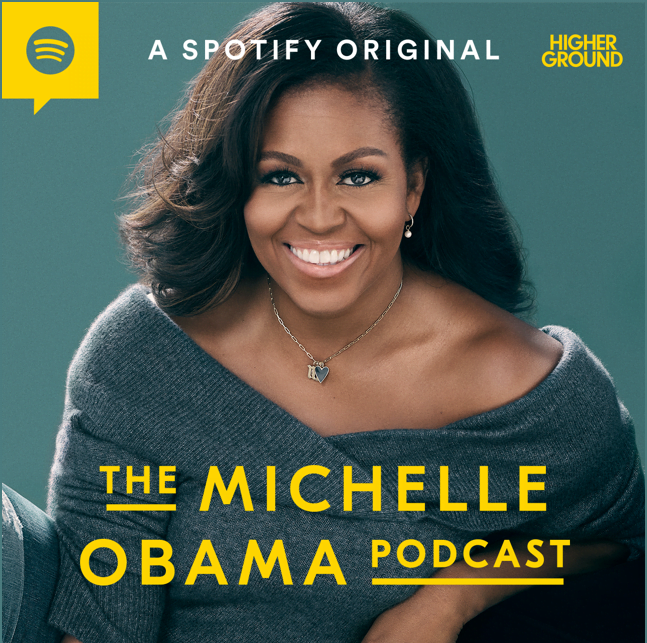 She's the patron saint of women over 40, and Michelle Obama's podcast is seriously good – as you knew it would be. Each week she talks to friends, experts and even husband Barack Obama about women's health, life in the Whitehouse, growing up and the gift of girlfriends. A must-listen.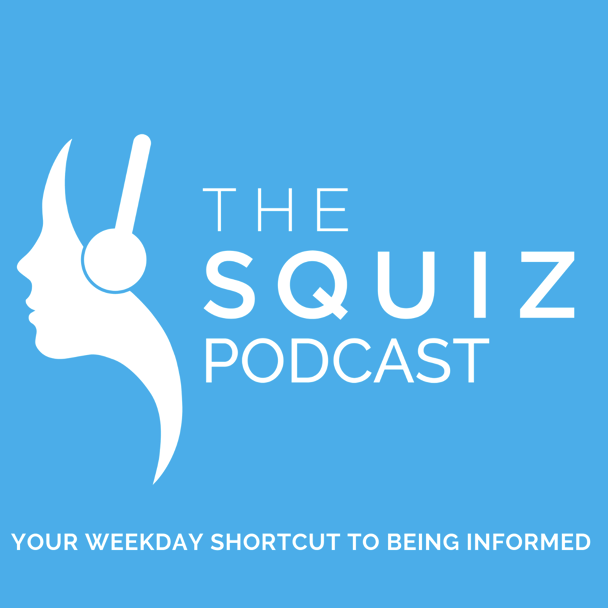 Coming off the back of their daily newsletter, Aussie newshounds Claire Kimball and Kate Watson curate the day's issues to digest in minutes. It's perfect for the morning commute – and anyone who starts work at 3.30am deserves support!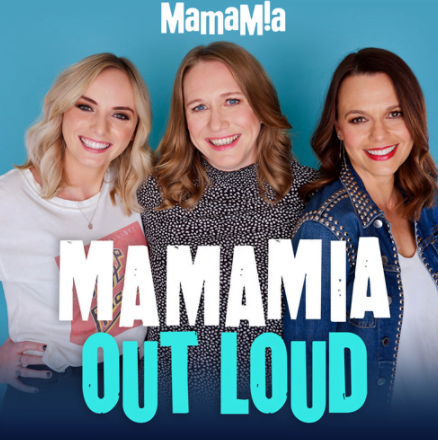 Three times a week these ladies – Mia Freedman, Jessie Stephens and Holly Wainwright – get in your ears to discuss "everything women are talking about", and they do just that with humour, compassion and a heavy dose of fun. The OG women's poddy, in many way, and still one of the best.
Women Love Tech thanks Claire and Lisa for their favourite podcast picks and recommends everyone buy their new book below. It's a seriously good read.
How Not to Live Your Best Life by Claire Isaac and Lisa Sinclair is out now through Bauer Books, RRP $19.99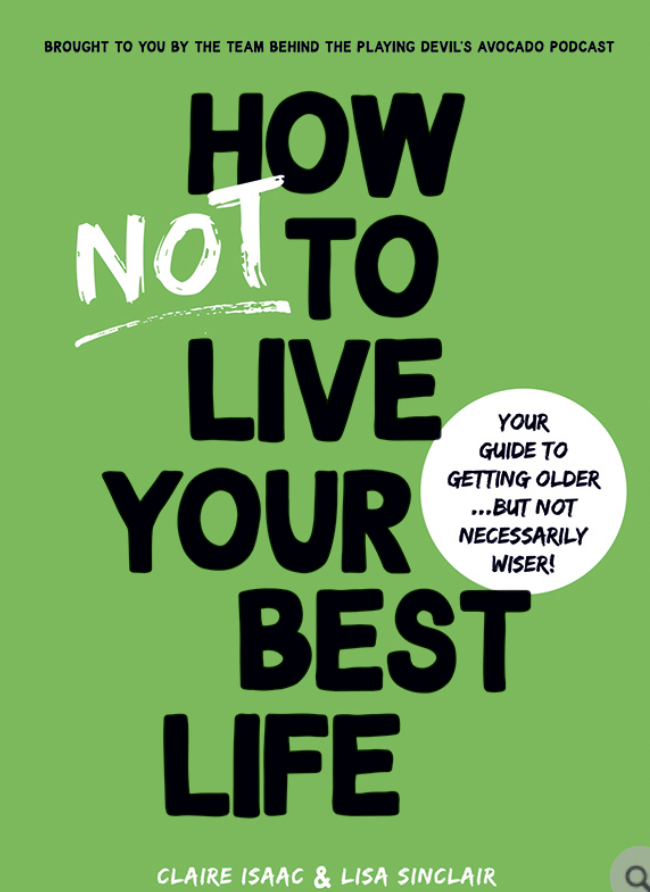 About Claire Isaac and Lisa Sinclair
Claire Isaac has been a magazine editor since birth. She worked on some of the biggest titles in the country – from pop bible Smash Hits to Woman's Day and everything in between and has connected with women of all ages. She can't stand worthy work warblings or motivational rubbish, but she loves pop culture, fashion, following a few fads and whingeing about her back.
Lisa Sinclair would always rather be home with her cats than literally anywhere else on earth. Working as a reporter and editor on major newspapers and magazines in London and Sydney, specialising in entertainment, celebrity culture and royals, has given her an excellent instinct and understanding of what makes people tick. She loves trashy TV, trashy novels and makes an excellent Negroni.