It's big, loud and after a couple of years dimmed covid lights, the convention halls of Las Vegas are buzzing again. Not just with excitement, but with hundreds of screens, gadgets, cars that change colour, fridges that can set a mood, robots with personalities, printers for hair colour, kitchen cutting boards with built in screens and all the very latest in mind-blowing tech products.
The CES Show, once known as the Consumer Electronics Show, is the biggest and most influential tech event in the world. It's the global stage for breakthrough technologies, sharp innovation, and the trend pointer for the years ahead. This year with over 2,200 exhibitors and over 100,000 attendees, it's bigger than ever.
For the first time, the show also has an official theme – Human Security for All, built on a partnership with the United Nations Trust Fund for Human Security and the idea that tech should be for good, meaning it should be an enabler to help sustainability, health, safety, and not be the main hero itself.
There is no shortage of ideas to push the envelope with that theme – electric cars that are more efficient, revolutionary electric trucks, tech to support the food supply chains, sustainable foods, renewable energy.
But the weird and wonderful are there in force too.  Here now follows some of the cool ideas and products that WomenLoveTech found at the greatest show on earth.
Acer's eKinekt BD 3 Bike Desk
The stationary bike desk is where the future of work-from-home calorie burning lies. Acer's new bike desk powers your laptop and phone as you go, making it the first bike desk of its kind to experiment with powering a whole workstation using kinetic energy.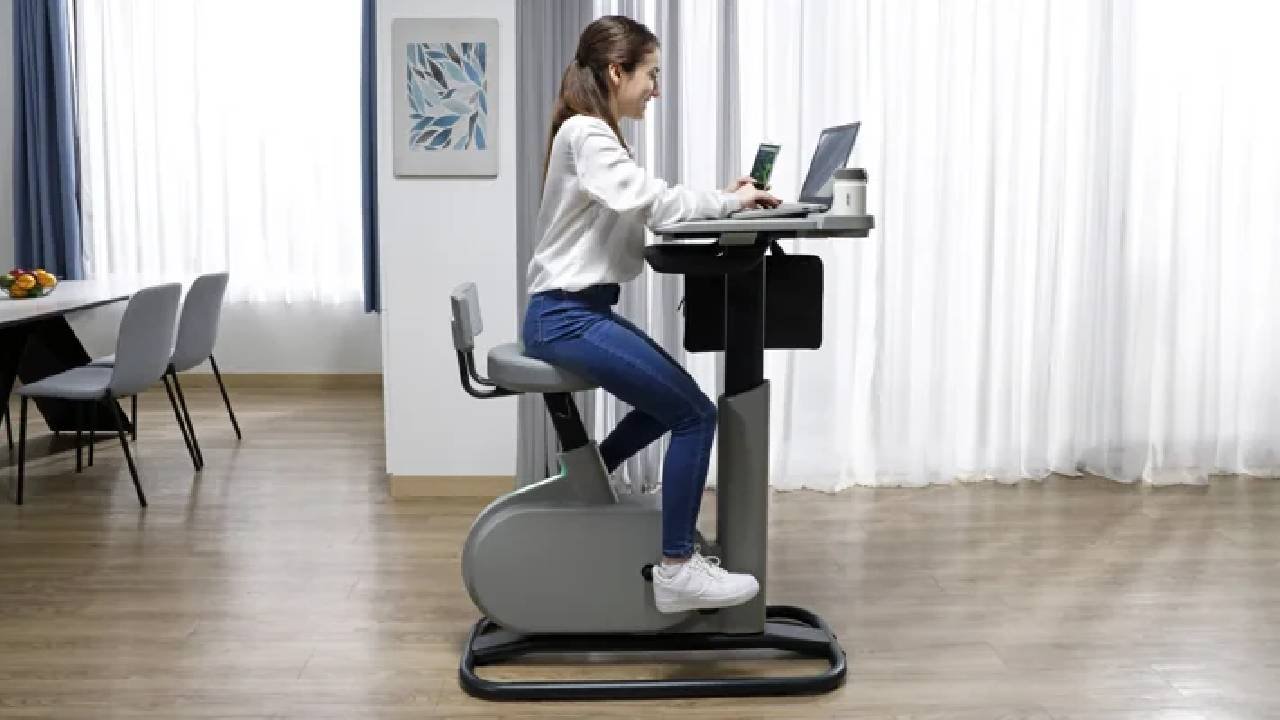 Samsung's Flex Hybrid Mobile Devices combine foldable with slidable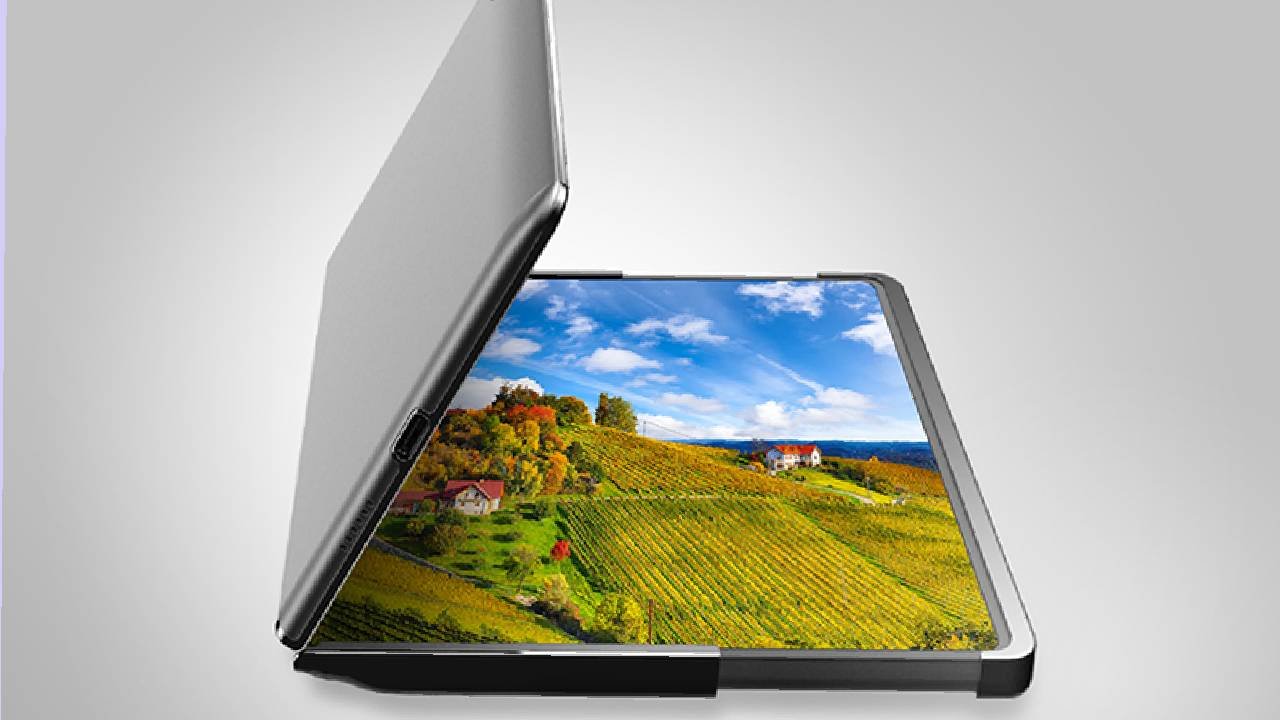 Foldable technology is applied to the left side of the screen with slidable technology on the right side of the Flex Hybrid. Users can enjoy movies and videos on the 10.5-inch display in aspect ratio of 4:3 or on the 12.4-inch larger screen in 16:10 screen ratio.
The Flying Car
We've been waiting on flying cars since at least the Jetsons, and we now appear on the precipice of realizing that dream. Aska has opened preorders for this $789,000 vehicle.
Robot Pet Dog with a Personality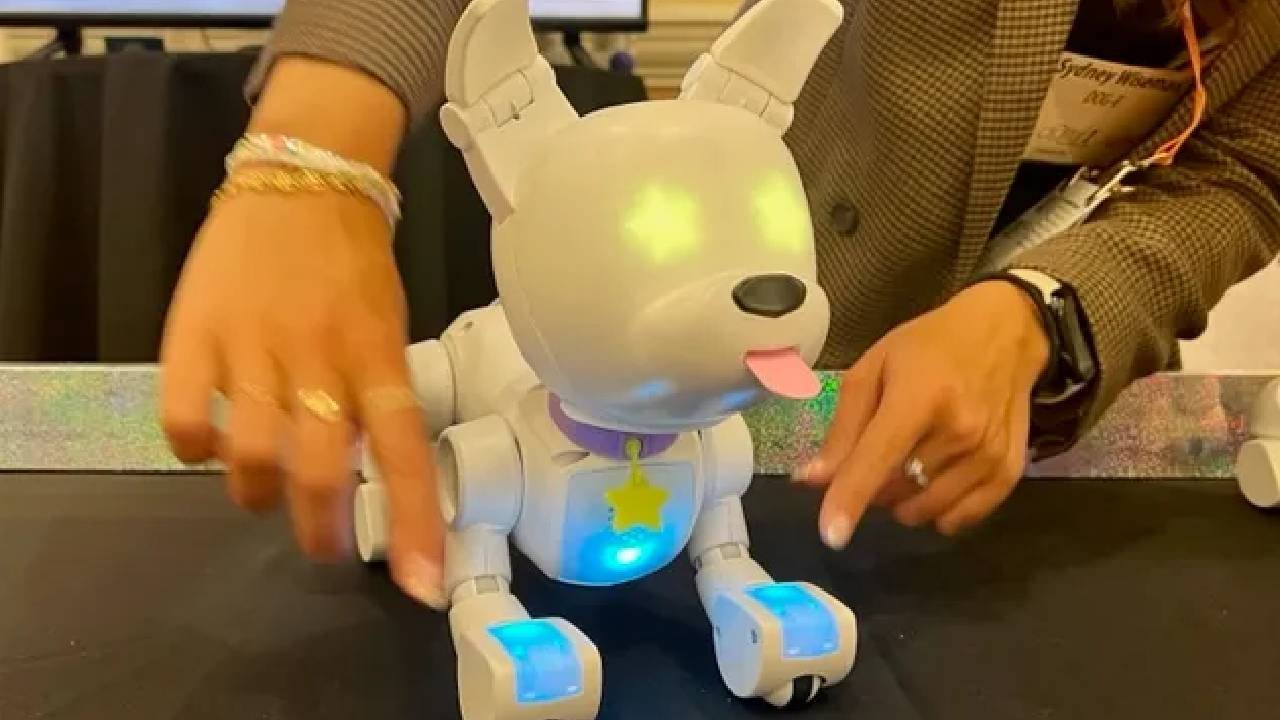 Toymaker WowWee wants to introduce you to Dog-E, an $80 electronic canine. It's a robotic dog with a personality coded deep down in its heart.
Sleep Mask to Track Your Sleep Patterns
Using small capacitive sensors inside a lightweight sleep mask, Somasleep tracks your eye movements (including REM or rapid eye movements) and delivers data on your sleeping patterns and general sleep quality. These insights can help you detect possible sleep disruptions and promote a greater awareness of your sleep quality, which plays an important role in mental and physical health.
Print your Favourite Hair Colour
Blue? Red? Purple? Who needs a hairdresser? Prinker's device looks like a printer for your computer, but can print temporary colour onto your hair.
BMW's Car that can Change Colour
The i Vision Dee is an EV sports car with an exterior made up of 240 E Ink panels. You can use those panels to make it change color and program a digital face into the car's grille at the click of a button.