When I first heard about the smartphone-meets-flip phone mash-up, I had three words on my mind: gimmick, fad, and phase.
I was always of the belief there was no functional benefit of folding a good-fashioned smartphone – quite the opposite really. They just get bulkier and have an awful crease in the middle of them with an obtuse hinge the pokes out when they're playing Twister in your pocket.
Old me was right then but wrong now.
From a flip phone virgin and sceptic to a preaching convert, here are my top reasons why you should get your retro on and buy a flip phone.
Functional Use: Why a Fold is Useful
Since I've been using the Galaxy Z Flip 4, I can see some clear functional benefits of actually having a flip phone.
First up, the thing is its own camera stand! For the perfect selfie, fold it and position it like an L shape on a flat surface. Instead of spending ages finding something to lean your phone against or buying a stick-on attachment, you already have a perfect inbuilt camera stand. This is great for group photos at a distance.
The Flip 4 has some significant improvements to its predecessor in this respect. It has better optical image stabilisation and has a 65% increase in the amount of light that it can receive. This translates to better edge detection and cleaner-looking photos.
This unique folding function makes a huge difference to things like Zoom calls or video conferences. It makes it genuinely possible to join a work meeting without a computer or some flimsy homemade stand to support your phone.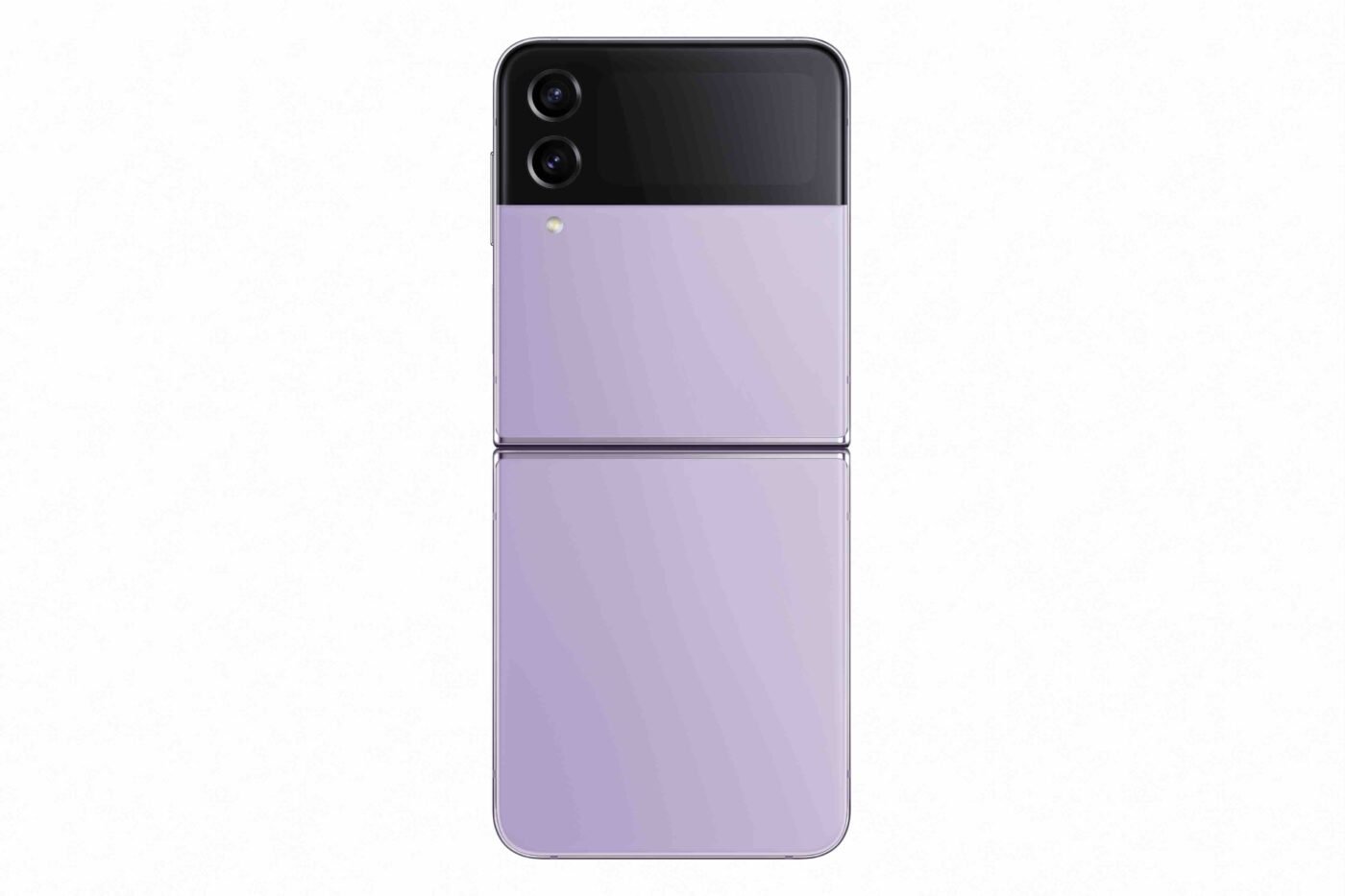 The Tech is Significantly Better Today: They run faster without old battery issues
Back in the day, one of the main issues with folding phones was the poor battery life. As the phone's hinge system took up so much space, the battery and other hardware had to suffer. The battery got smaller and so did everything else.
Previous generations were slower and had no endurance; today we have folding marathon runners. This comes with a caveat; the non-folders are more like sprinting ultramarathon competitors.
The Galaxy Z Flip 4 is powered by the Snapdragon 8 Plus Gen 1 chip and has a 3,700mAh battery which is much more efficient and has fast charging. Compared to older generations, this is incredible, compared to current flagship non-folding phones, not the sexiest thing on the block.
The Outer Display: Why the fold makes you use your phone with purpose
The Flip 4 has a wild secret benefit. It's a bit of a paradox. Ironically, one of its main values is that the flip disincentivises its use.
If you want to quickly check your phone's calendar or start a timer, you are instantly bombarded with a million notifications on the security screen. Moreover, another million distractions are ready to entice you while you scroll through your apps to find the calendar.
This results in unwanted, unintentional, purposeless phone use.
Meet the sexy 1.9-inch outer display, your solution to mindless scrolling time pollution.
The small touchscreen panel next to the camera gives you the information you specifically want. Depending on the widgets you choose, it could be a one-stop shop for the date and time or a quick way to your calendar. This gives you functional utility without distraction.
The need to flip your phone requires just enough effort to actually use this panel and to only capture the phone's true power when you really need it.
Better at Bending: I have fewer whinges about the creases and hinges
The Galaxy Z Flip 4 has come a long way since this trend started. Its hinge is shorter, its much more pocket friendly and the touch screen borders are significantly better.
Look, there are some downsides and some expectations that I need to set. You don't get the benefit of whipping out your phone like an old-school Nokia and flicking the screen back like you just don't care. However, the clamshell mechanism is much more secure now and gives you confidence that it won't snap in half.