During this time of self-isolation, it's easy for our mental health to take a hit. There are days when all we want to do is spend time with friends and go outside, and not being able to do that can greatly impact motivation and positivity.
Women Love Tech interviewed Dr. Hayley Watson, clinical psychologist and CEO of Open Parachute to discuss how social distancing is affecting mental health and how we can combat it.
Dr Watson explained that while social distancing is working to flatten the curve, it is expected to have immense impact on young Australians' mental health.

Data recently released from Snapchat Australia confirms this with 78% of users saying they're most concerned about the health of friends or family and 42% believe there needs to be more information about what to do if they think they are infected.
Dr Watson, CEO of youth mental health program Open Parachute, says the widespread trauma and isolation caused by COVID-19 will hit Gen Zs hard and could contribute to a mental health crisis. What's more, Dr Watson suggests social media apps like Snapchat can have a positive impact on mental health during these tough times.

Q. What are the primary concerns of social distancing on the impact on young people's mental health?
The turbulent times of COVID-19 are contributing greatly to the mental health risk factors of Australia's young people, particularly as they're cut off from their social support networks. With widespread trauma from the social and emotional impacts of the virus on our lives, youth are susceptible to negative patterns like depression or anxiety resurfacing. This is the age where from a developmental perspective youth are seeking connection with their peers, and with this support and stimulation taken away and so much uncertainty as to what will happen next, much of Gen Z will find themselves feeling listless, lost, and potentially hopeless in the face of this crisis.
Q. What are some key ways to help counter this and what are your tips to encourage this?
We want to stay connected with ourselves and with our support networks. Doing things that connect us to our own feelings like being creative, starting up a new hobby, or journaling about our experiences can help us find a positive path forward during this crisis. Maintaining contact with our close friend network online can also have a significant positive impact. We can use online platforms to offer forgiveness, kindness, and hope to each other near and far. In doing so, we strengthen our own sense of purpose and meaning.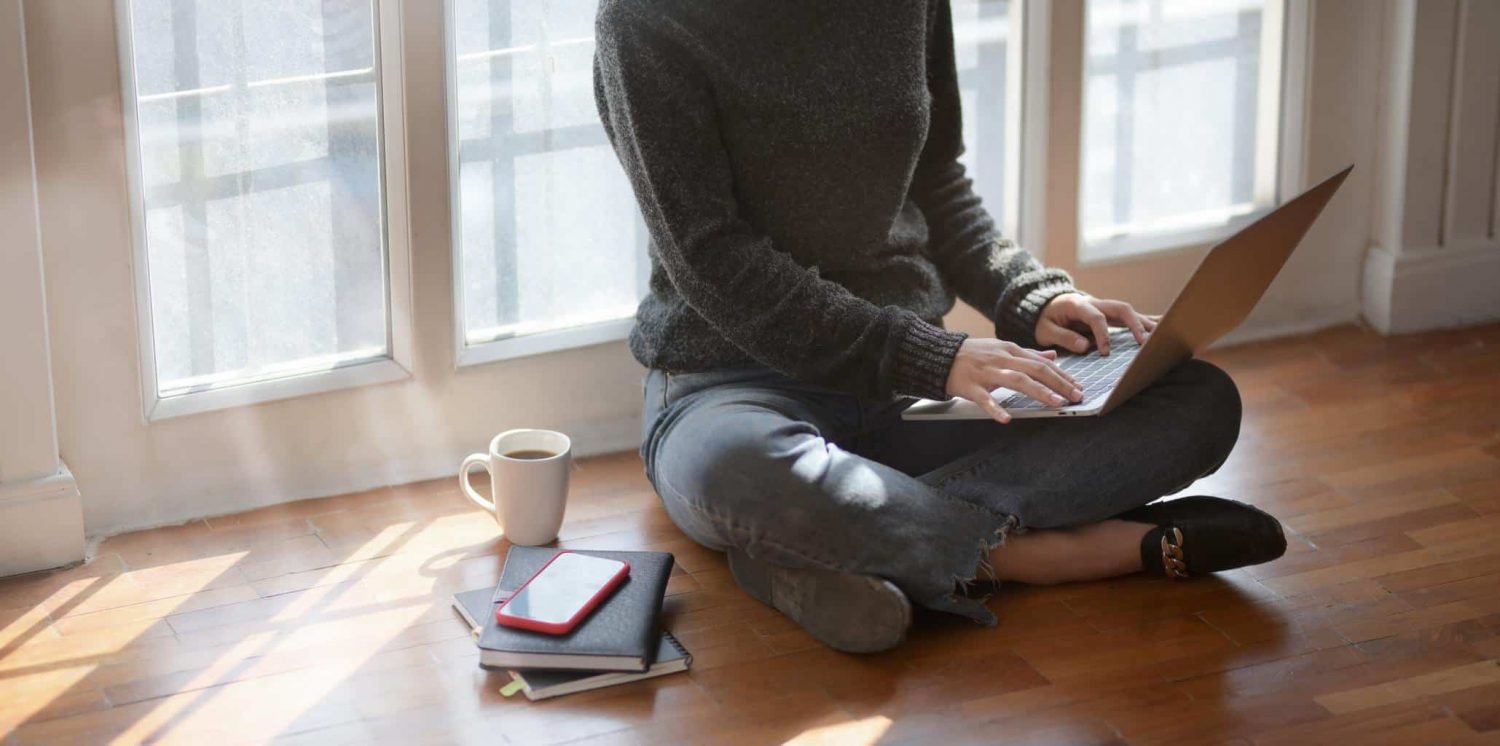 Below are my top tips for the most helpful ways to stay connected to our support networks during these turbulent times:
TIP ONE: Make a plan. Help each other create self-care plans. That could include regular digital check-ins with your friends every day or week, just like you would do offline. Once these are created, use your friends to stay accountable and stick to your plans.
TIP TWO: Communicate openly. Regularly share how you feel with your close friends, but avoid mindlessly scrolling. Apps like Snapchat enable closed communication through small virtual networks that are similar to how we interact offline, mimicking our humanity digitally.
TIP THREE: Have fun. During stressful times, it's important to let off steam and have fun with your friends. There are loads of online games and technology like Filters and Bitmojis that help you take the seriousness out of the situation and be a bit silly. Friendships are meant to be fun, so without making light of the current situation, you are still permitted to have fun with your friends.
Q. Technology is not always seen as a force of good, especially when it comes to Gen Z's spending too much time on their smartphones. In what way can it be deemed a positive force during this period of COVID-19?
You're right, technology has the potential to have many negative impacts for adolescents. But like most things, the issue is not in the technology itself but in how we use it. When teenagers engage in mindlessly scrolling or are exposed to vanity metrics such as likes and shares, this can lower self-esteem and increase anxiety about fitting in or missing out, which negatively impacts overall mental health. On the flip side, when technology is used to increase private communication between close friends, like the way Snapchat promotes on their platform, this can help build a sense of community and support, particularly during these trying times.
Q. What are the benefits of Snapchat in connecting people?
Apps like Snapchat enable closed communication through small virtual networks that are similar to how we interact offline, mimicking our humanity digitally. Snapchat promotes authenticity and encourages users to share their real life, and not the filtered version of it, to their close friends. Maintaining authentic communication via these networks can help establish a sense of community, support, and shared experience that reduces mental health risk factors.
Dr. Hayley Watson, clinical psychologist, CEO of Open Parachute