The Healthy Mummy community has lost collectively over 3 million kilo's in the last 10 years and more than 100,000 members use the fitness app.
What makes it popular is that it features real mums leading fitness workouts and providing their honest health advice which makes it super authentic.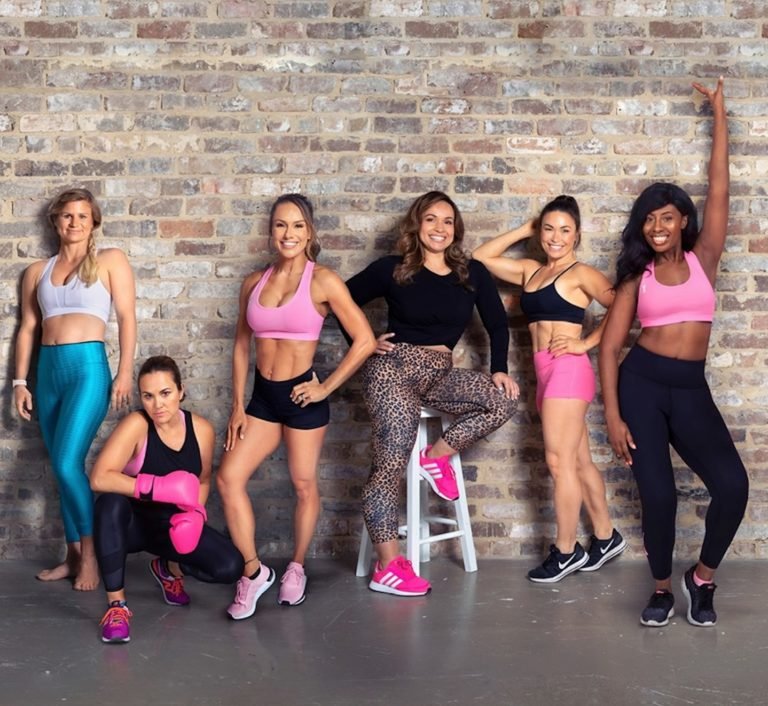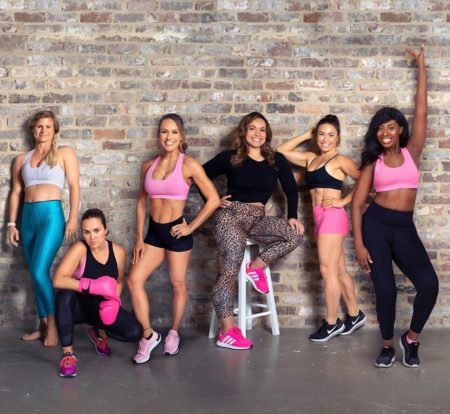 Now, The Healthy Mummy founder Rhian Allen and her team have added new features to the app including real-time in-app workout classes for mums.
For mums who need a little extra push and inspiration to work out, the latest version of the app is perfect and apart from fitness regimes you will also get healthy recipes to feed the entire family.
Shot at The Healthy Mummy's studio in Sydney, these classes are set up to feel like a real gym class even though the participants are safely at home in different parts of the world.
The Healthy Mummy App's latest features
–          New 10-minute boxing workouts – rounding the total number on the app up to 500
–          100 new 10-minute recipes – rounding the total number on the app up to 4500
–          More dance cardio workouts and intense HIIT workouts
–          In-app classes for mums to work out together from the safety of their homes
–          Meditation sessions to improve mental health and overall wellbeing
–          Special diamond rewards for exceptionally active participants and to boost all-round motivation
–          The ability to sync with Garmin, Fitbit, Apple Health, and Apple Watch.
The workout classes are led by a team of  fitness mums – Wendy Smith (leader), Cicily Goodwin, Sascha Farley, Samara Rochelle Khoury, Melissa Timmer, Jade Hatcher, Laura Greenwood, and Malinda Hayward.
Cicily shed 53kg worth of weight and has stayed fit and in perfect shape for the past two years. She leads the core fat-burning workouts and encourages the mums to always dress in gym wear for inspiration. Sascha comes through for the pregnant mums trying to find helpful and safe workouts to kick it while they are heavy. Samara leads full-body HIIT workouts while Melissa is the go-to girl for all advanced workouts.
Jade, a mum of two and the 2019 winner of Dancing with the Stars, leads the dance cardio workouts. Laura runs the boxing workout and Malinda runs the meditation sessions.
The Healthy Mummy is an inclusive online community of over 1.5 million mothers and Australia's largest health website for mums. 
"We have delivered 10 years of empowering real mums to live healthier lives in a budget-friendly way – we can't wait to keep adapting and changing to support mums over the next 10 years when we are bound to see even more changes and evolutions in the fitness and health space," says founder and mum of two Rhian Allen.
You can watch Rhian Allen's interview on GameChangers below:
ABOUT THE HEALTHY MUMMY
Established in 2010 by Rhian Allen, a mum passionate about supporting women on their health and wellness journey, The Healthy Mummy offers a holistic health program.
· Download The Healthy Mummy Android app here
· Download The Healthy Mummy iOS app here
· To view the Healthy Mummy classes, sign up to the Platinum Membership here