From pioneering financial solutions to streamlining information management, Sarah Moorhouse and Bianca Saccaro are transforming how our supersensitive employment income details are exchanged and verified.
Role models in a sector where women are traditionally underrepresented, the Equifax managers talk to Gemma Acton in the latest series of Game Changers.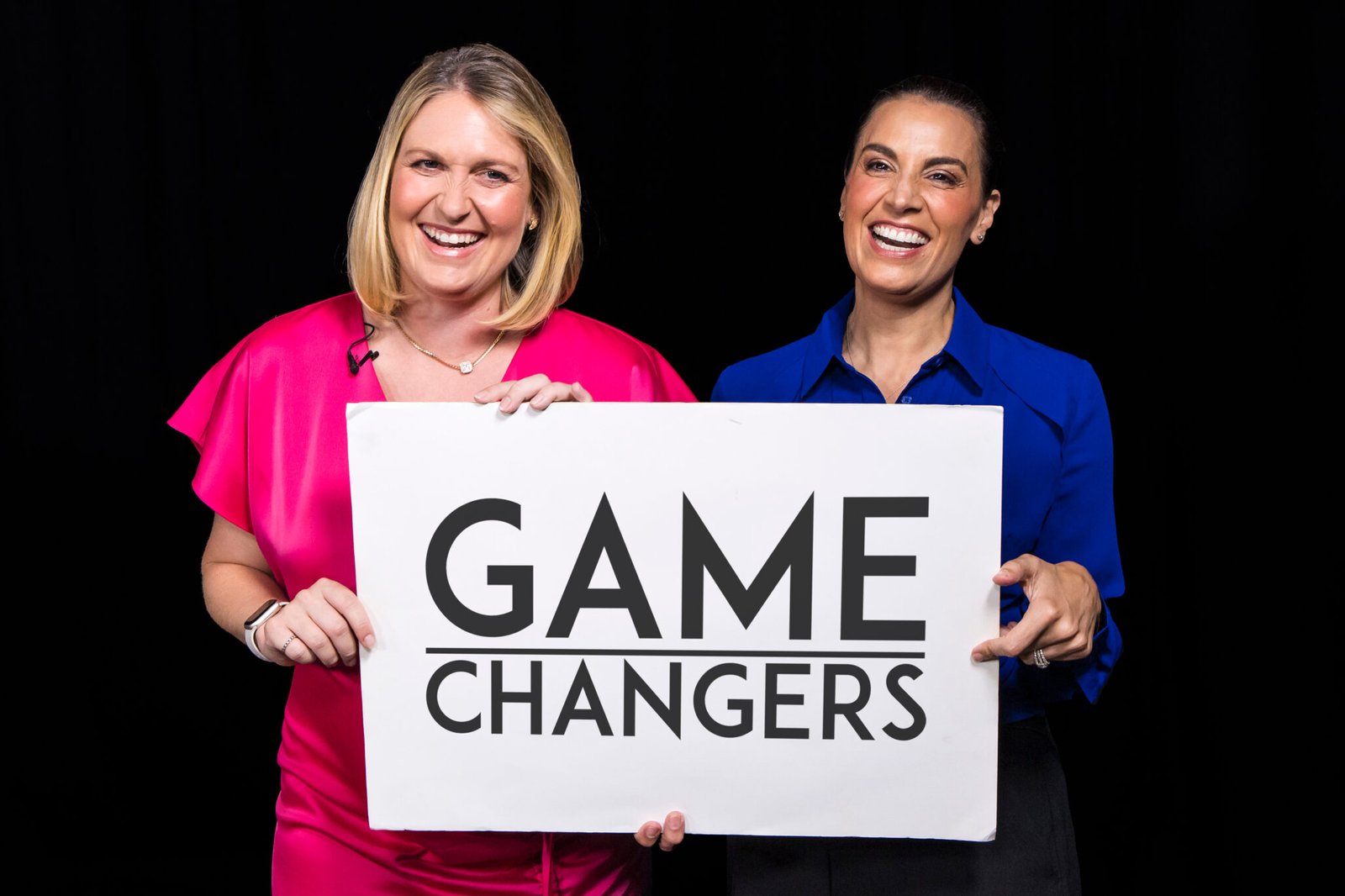 As senior managers at global data, analytics and technology company Equifax, Sarah Moorhouse, Senior Business Development Manager, and Bianca Saccaro, Verification Exchange Sales Director, spend their days working to ensure everyday Australians have a safer way to share their personal Employment and Income information to support financial life events such as: purchasing a home, buying a car, or securing credit.
They do this through their work on Verification Exchange.
"With more people becoming aware and savvy of cyber risks and the need to protect data more and more because it is being accessed by bad actors, this is a way that we can empower individuals and employers," says Sarah.
Verification Exchange is an innovative, award-winning Equifax product that enables employers, employees and credentialed 3rd party verifiers, with consent, to access employment and income information in an efficient, controlled and secure way. This, in turn, mitigates a number of risks associated with the data sharing practices used by Australians to share their employment income information today.
According to Bianca, Verification Exchange plays a vital role in automating what is today a very manual process for brokers and lenders when it comes to verifying an individual's employment income.
"It's important to certainly consumers, but also to lenders and brokers, in order to streamline the whole process. What we find traditionally is that lenders today would ask for pay slips or bank statements to verify one's employment income. With Verification Exchange, it's about reducing risk and taking it one step further by not just identifying, but in fact verifying employment income data," explains Bianca.
Sarah is quick to underline how this is an Australian-first and an example of Equifax leading the way.
"I should highlight that this is a product that Equifax has brought to the Australian market and to Australian employees," says Sarah. "It's actually a fee-free solution. At its core, it is focused on data protection for everyday people like you and me that are wanting to seek access to finance. So effectively we're reaching out to employers and saying you can have this additional layer of data protection for something that hasn't really been thought of until recently."
As with everything Equifax does, security and defending against cyber-crime is a key priority.
"For most employers, they'll see the application for finance as something that their employees manage, which is correct. It's their choice, it's their decision to do that. However, there's no process to get the employees' sensitive information, so their PI, from their internal systems through to the end user. There's no safe mechanism of data transfer or getting it to "safe harbour" which is the phrase that's commonly used," explains Sarah.
"We're giving this solution to employers to do that. So no longer is it necessary to download pay slips, or print them, or scan, or fax, if anyone still does that anymore, and share that sensitive information in a potentially risky and compromising way," she says.
Bianca, who before Equifax worked in the PropTech space, is focussed on the move towards targeting financial lenders who can utilise the information provided by Equifax Verification Exchange in reaching their core objectives around speedier decisioning (commonly referred to as "a faster time to yes"), offering their customers a frictionless user experience, and mitigating fraud and risk.
She sees important benefits for everyday Australian homebuyers.
"We started off very much testing the waters with the broker market because over 70% of mortgages originate from brokers today in Australia, which is huge. We found that there was an appetite there. But very quickly we started to turn to the lenders because often the brokers would say, yes, we're interested but it's about lender acceptance. Thus, we shifted our focus to the lenders. We have several lenders currently using the solution or in the process of adopting the solution," says Bianca.
Sarah and Bianca work at different ends of the Equifax Verification Exchange, but say they come together to brainstorm and innovate on new applications in the Australian finance space.
Insurance is one sector they've set their sights on.
"The insurance industry has been under scrutiny of late, particularly around underpaying claimants. Our understanding is that a lot of the argument for that was that they weren't necessarily privy to a claimant's most recent employment income data. So to be able to leverage a solution such as Verification Exchange, they would have access to that information and be able to pay out claimants what is rightfully owed," says Bianca.
Equifax says Landlords and Property Managers would also benefit from using Verification Exchange by mitigating risk through transparency.
"The rental market is absolutely another use case for this. We are in a housing rental crisis at the moment. If we think about the speed required (to move on a rental lease) combined with the sensitive information that we're sharing when securing rental properties; this is an excellent use of Verification Exchange," says Sarah.
Recent studies revealed 1 in 8 Aussies lied on their home loan application to borrow more money, including inflating their income and fibbing about how much debt they had.
Those statistics could change in the future with Equifax's Verification Exchange allowing for fast and full disclosure across the finance and lending process.
No matter the sector, Sarah and Bianca's work with Verification Exchange is helping ensure everyday Australians' data is protected and securely available to finance providers at key life moments, to enable greater financial inclusion and help more Australians live their financial best.
You can read more about Equifax's Sarah Moorhouse and Bianca Saccaro here.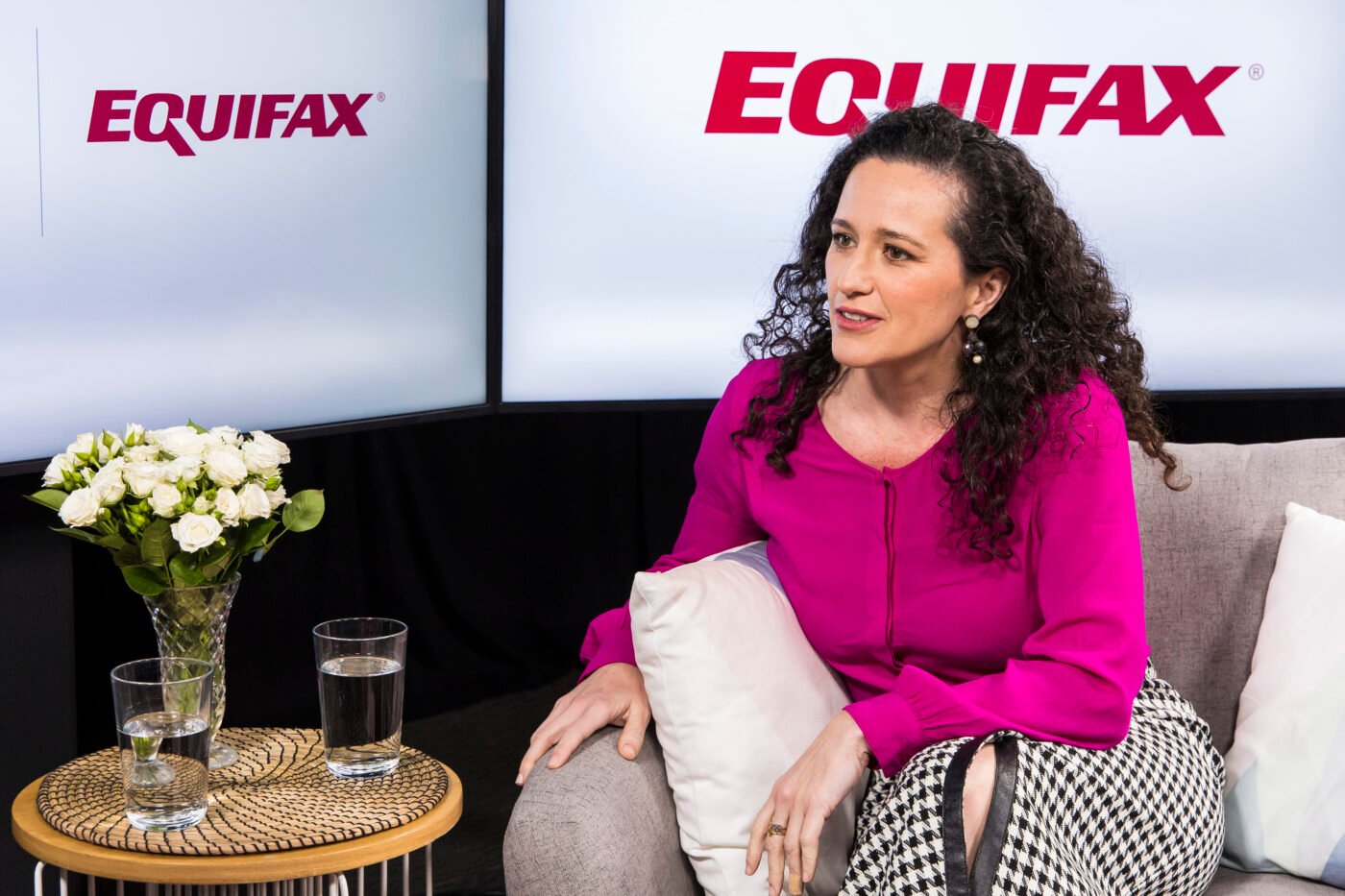 Find out more about Equifax here: https://www.equifax.com.au/