Laura Keily was a practising barrister with two young children when she decided to found her own online legal company – Immediation – back in 2019. It was all good timing because as we all know, 2020 was the year when COVID hit and a company such as Immediation was a huge hit.
So what led Keily to believe she could start up her own company and how has this influential, female business founder managed to navigate her executive lifestyle and still achieve work-life balance so she can enjoy family time while kicking ass in the business world? Life as a barrister is always fast paced so if you add in full-time startup founder to the mix, it's safe to Keily has a lot going on. Here at Women Love Tech, we asked her to elaborate on how she's achieved this and other questions…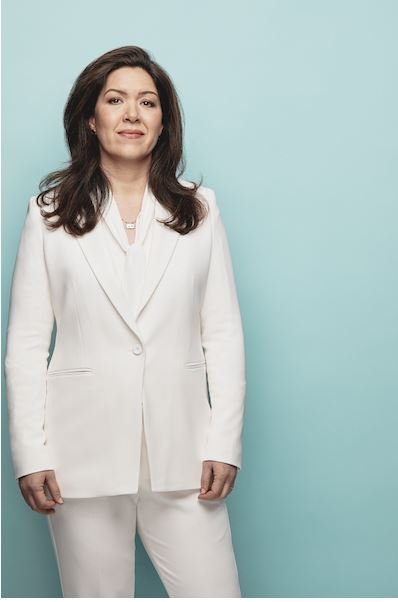 Women Love Tech: Can you tell us a bit more about how you were able to found a company and get it up and running?
After nearly two decades of working in law, I felt compelled to try to find a solution to use technology to overcome barriers to justice. Some court systems are inundated, the fees are costly and the lengthy waiting times meant that justice was pushed out of reach for many individuals and businesses. 
I knew there had to be a better way and that technology could not only provide legal professionals and the judiciary with greater capacity, capability and control during an era of digital disruption, but also help make justice more accessible to all.
We launched in late 2019 and our growth has been significantly accelerated by the global pandemic. Faced with shuttered courts and social distancing measures, the legal industry turned to technology – and Immediation – as a way to keep matters moving. 
Immediation is used by businesses, law firms, tribunals, government and courts, including Australia's top commercial court — the Federal Court of Australia. Reminding myself of the impact we have in our sector and the commitment we have to making justice more accessible keeps me laser-focused each day. 
Women Love Tech: In your experience, are female company founders under-represented?
Data shows that only 22.3% of startups are founded by women, and I believe it's because women may face greater barriers to entry than their male counterparts. 
For many, the difficult part is actually getting their idea off the ground. When I talk to other female founders in the legal tech space, many of them are self-funded.  While admirable, ultimately it means that women with fewer resources are being locked out of the start-up landscape and the Australian economy does not get the benefit of potential innovation and revenue creation in the long run.  
Women Love Tech: If you do feel female founders are under-represented, did this ever make it difficult for you to fulfil your role or was it something you could handle relatively easily?
For me, success has come from finding a solution to a very real problem. I've been able to demonstrate my in-depth knowledge of the sector, highlight a critical yet unique problem and outline the solution to share with  investors, partners and the wider industry. I managed to overcome it through hard work and sheer effort as well as being able to advocate for the idea effectively. This may have been aided by my background as a domain expert and barrister. 
That said, in the startup and SME space, women often have less access to capital than their male counterparts. In fact, a report from the University of Melbourne shows that they raise half the amount of capital than startups founded by men. 
Despite an institutional bias, however, once established, the results of female-founded businesses speak for themselves. A report from BCG showed that businesses founded by women ultimately deliver higher revenue – more than twice as much per dollar invested. Perhaps it's because in order to generate revenue, a female entrepreneur has overcome a number of hurdles to get to that point. 
Women Love Tech: Do you feel we still need to encourage young women to consider careers starting up their own companies?
Yes definitely we need to show how it can be done. I think we need to address the fundamental barriers to entrepreneurship that women face, if we want it to be an appealing career alternative for future generations. It starts with addressing issues around access to funding, but also the historical prevalence of men in finance and funding decision-making.  
We have further work to do in ensuring that female-led businesses can operate on a level playing field. 
Women Love Tech: What would you say to a young woman who's not sure of what she could achieve if she started her own company?
Start with a goal and drive hard for the outcome. Ignore people who tell you you are not good enough and find a way around the challenges you face. 
Women Love Tech: Can you tell us a bit about how you juggle your work/life balance especially as a mother?
This is a profession that holds you accountable to investors, clients, partners and users, and requires your attention 24/7. Pulled in every direction, it's easy to feel pressured. 
It is important to cultivate small rituals, like regular exercise, to maintain focus and resilience, and avoid burnout.
As a mother, it has been difficult to maintain balance for the last few years. There is no point in sugar coating it – I can only do what I do because my husband takes the load at home. On the positive side, I focus more on the role model that I am creating for my children and talk to them about why I work and what I am trying to create. I also let them sit in on conference calls of all types so they can try to pick up concepts of finance, technology and team. 
For more from Women Love Tech about female founders, visit here.
Femeconomy Co-Founder On The Power Of Women Supporting Women