The AncestryDNA® Kit will help you discover where you have come from and learn more about your ancestors' journey.
It is a simple yet powerful consumer DNA test. AncestryDNA revolutionises family history discoveries by estimating your origins from more than 1,000 regions worldwide. Via the website you can connect with living relatives from a network of more than 18 million people globally.
How to Use Your AncestryDNA Test
The process is simple. Just order a kit containing easy-to-follow instructions. The box contains everything you need including an instruction card, sample bottle, consent form, box and mailer for sending back.
Then you'll need to register your kit by activating it on the AncestryDNA website. You can read about how your data will be stored and give consent on how it is shared with other users and researchers.
Collect your saliva sample and return it to the lab in a prepaid package. It will take around 6 to 8 weeks for your results to be ready online.
The test will take around 5 to 10 minutes. It's easy to do but you must remember to not drink or eat anything for at least half an hour beforehand.
I'm looking forward to receiving my results and exploring my ancestors a little more. The AncestryDNA can be given as a gift with or without a subscription to the Ancestry website.
About AncestryDNA
AncestryDNA is a simple saliva test you can do in the comfort of your own home. After you have placed an order, you will receive the AncestryDNA kit in the mail in a matter of days. Your AncestryDNA kit includes full instructions, a saliva collection tube, and a pre-paid return mailer (so you don't have additional costs to return your DNA.)
Cost AUD$129+shipping
About Ancestry®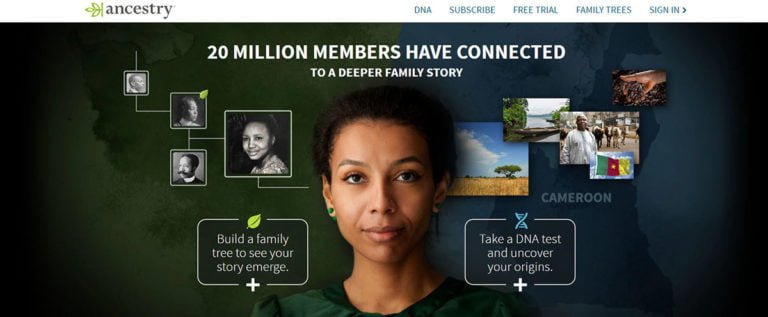 Ancestry®, the global leader in family history and consumer genomics, empowers journeys of personal discovery to enrich lives. With our unparalleled collection of 27 billion records and over 18 million people in our growing DNA network, customers can discover their family story and gain actionable insights about their health and wellness. For over 30 years, we've built trusted relationships with millions of people who have chosen us as the platform for discovering, preserving and sharing the most important information about themselves and their families. https://www.ancestry.com.au/