It's easy to get caught up in the flurry of posts flooding your social media feed, especially when you are 'supposed to be' working.
Many of us fall into the trap of wasting time watching endless fluffy animal videos or peek-a-boo insights into the world of people who are more famous than we'd ever want to be.
Many more of us waste time liking and commenting on posts that are not related to our business. But is there a way to train yourself to use that time productively so you don't end your social media session feeling waves of guilt?
Social media expert, Debra Sinclair, Director of
Liquid Mango
, told Women Love Tech many business people feel they waste time on social media because they're not getting the results they're looking for.
"Many people feel overwhelmed because social media moves fast, there's lots of noise and so many platforms. It can be challenging for businesses to know where to spend their time and what to do to truly connect with their audience and get the best results," Sinclair said.
"But there are ways to set up systems and a strategy for your social media activity will save you a lot of time and allow you to achieve your goals much quicker."
"Setting these things up does take a little bit of time initially. However, you will soon reap the rewards. Think of it as an investment in your business and your community."
Sinclair recommends defining exactly what your purpose on social media really is. Think about why you're on social media and the reason why you're using the individual social networks.
Every business needs to have a purpose because this is what will drive your activity. Before you get on social media, write a checklist of the things you need to do daily, weekly and monthly to help drive your results and save you time.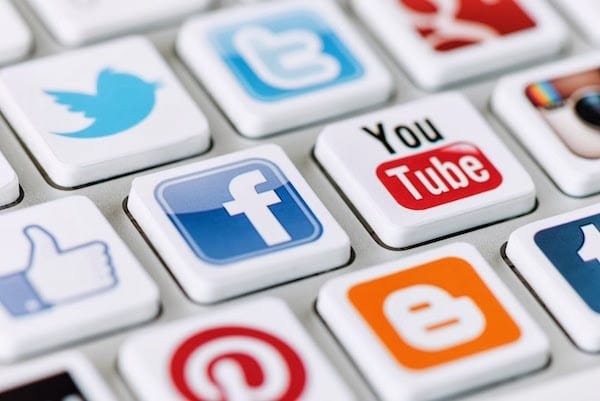 "Daily tasks can include responding to comments, checking your notifications and mentions, writing content, scheduling content and proactively connecting with your community. For example, a weekly task would be to review your analytics to see what's working and what isn't and each month you should have an in-depth look at your analytics and doing a strategy review to make sure you're on track," Sinclair said.
Debra Sinclair's Tips
* It's important to deeply understand your target market because this will allow you to determine whether you're using the right social networks. For example, if your target market uses Facebook and Instagram then perhaps you don't need to be on Twitter. Using the social media platforms your target market is using will bring you the best results. As a business owner, you don't need to be on every social network, focus on the social media platforms that your audience is using. You're much better off using one platform well than being everywhere and spreading yourself to thinly and not getting results.
* Develop a strategy, a content plan and engagement plan because this will streamline your activity and allow you to connect with your target market in a meaningful way and all you need to achieve tangible business results.
* Make a commitment as to how much time you're going to spend on social media each day. You might spend 15 minutes in the morning and 15 minutes in the afternoon. Think about how much time you can manage and then set a recurring appointment in your calendar. When you get notified of your calendar appointment each day, set a timer for the allocated time. When the timer goes off, log out of social media or walk away from your computer. The important thing is to stop and start your next task for the day.
* Review your analytics regularly to determine what's working well and what isn't. This will help you achieve your results much faster.
Deb Sinclair
"Social media is an incredibly valuable business asset and when it's aligned with your marketing strategy and business goals it is very powerful. When social media is used in the right way you will build trust and credibility, attract the right clients to your business, build customer loyalty, and develop long-term relationships that will support your business. Social media shouldn't take up all your time but, when used productively, it has a big impact," Sinclair said.
For more information go to www.liquidmango.com.au