Simple, seamless and sexy is how I'd describe HUAWEI FreeBuds 5i. Fittingly, the earbuds are lighter (weighing in at only 4.9g) and shorter in length than their predecessor – the HUAWEI FreeBuds 4i.
Typical of so many of HUAWEI products, the earbuds have great battery life with these earbuds delivering up to 28 hours. Increasingly, I turn to products that have longer battery life – it's why I wear the HUAWEI smartwatch rather than the Apple version. I bought the Apple smartwatch at Christmas and later returned it and reverted back to my HUAWEI – all because one had better battery life than the other.
Withe the FreeBuds 5i, a simple 15 minute charge gives you an additional four hours of use which is helpful if you've forgotten to charge them overnight.
The look and feel of the FreeeBuds 5i is remarkably similar to the Apple equivalent, only the price tag is much easier on the wallet at the AUS RRP $159. Apple AirPods Pro (3rd generation) which also get my thumbs up retail at AUS $269 by comparison.
The colour choice is also stylish. My earbuds come in the standard ceramic white but my preference is the Isle Blue which has a strong purplish hue to it and looks more stylish. You can also get the Nebula Black.
Interestingly, 46 per cent of Australians aged 18 to 34 years prefer earbuds when it comes to their listening experience. It's the versatility of earbuds that is appealing especially when it comes to being on the go or exercising. They also look sporty and feel comfortable to wear.
Like all the HUAWEI earbuds the FreeBuds 5i offers high quality sound and has the same noise cancellation and audio capabilities. There are three different silicone ear tip sizes to ensure a customised and comfy fit in your earlobe.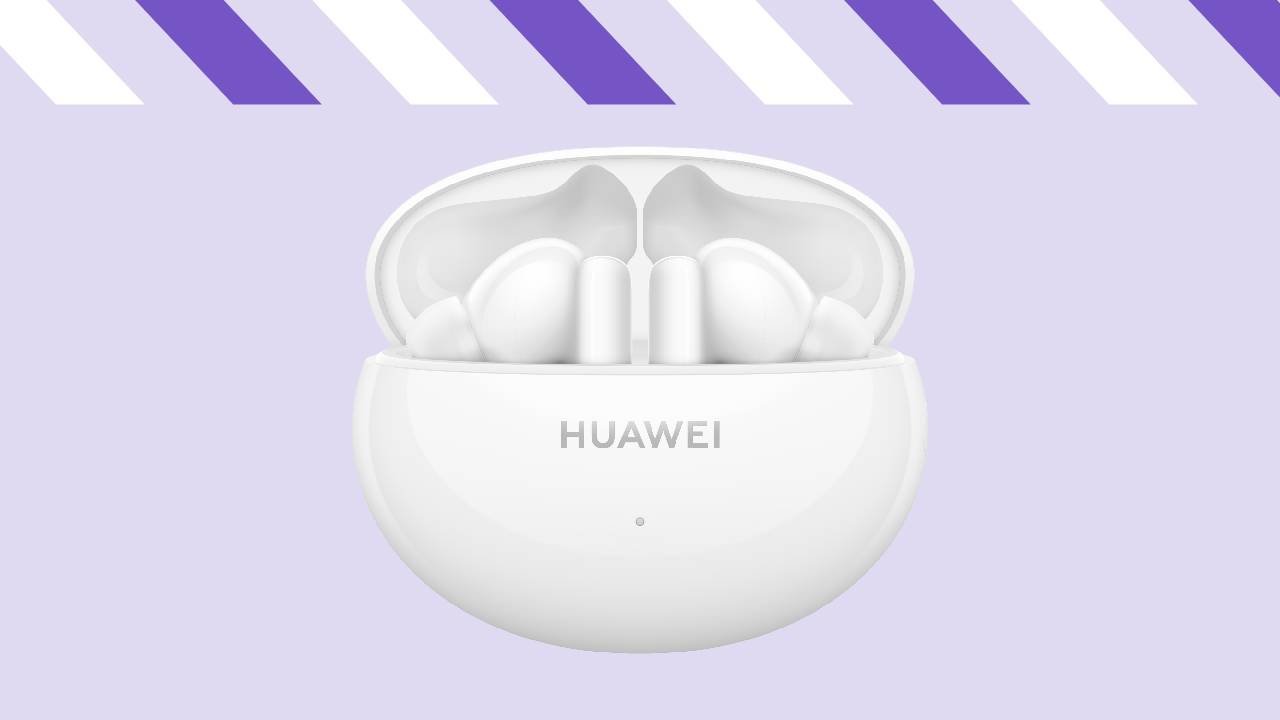 With many users nowadays opt to wear one earbud to multitask, the FreeBuds 5i reduces low frequency loss whilst still delivering clear audio with its 10mm dynamic driver unit which works in tandem with its polymer composite diaphragm. This unique feature ensures the listener hears every beat, chord and key sounds.
HUAWEI FreeBuds 5i Noise cancellation settings
'Ultra' offers deeply enhanced noise cancellation ideal for those who travel in busy airports and train stations. 'General' mode means you can still enjoy immersive music in crowded restaurants or cafés. Whilst 'Cozy' will assist in keeping you focused by reducing noise in workplace, libraries, and quiet environment.
Seamless connectivity
HUAWEI FreeBuds 5i offers seamless connection with two devices for automatic call switching.
The dual connection feature works with HUAWEI all-scenario devices including smartphone, tablet, PC and Watch, as well as with Android, iOS and Windows smart systems.
Personally, I'd give these earbuds a five out of five rating.
Pricing and availability
HUAWEI FreeBuds 5i RRP is $159
Sale
Currently on sale for EOFY from RRP: $159 on sale for $89 from 1 – 30 June 2023 on Amazon.
Available for purchase from Amazon and Huawei Authorised Experience Stores. More information here.