"I didn't get here because I'm pretty – I'm not a supermodel,"

Lady Gaga
"It was my brain and my heart that got me here and a lot of hard work,' said the feisty singer in an interview with Lisa Wilkinson on Network Ten's The Sunday Project about her new album, Chromatica. Watch the video below where she opened up about her strong belief it's what you do as a person that's important – not what you look like.
When Wilkinson admitted she was bullied at high school, Gaga opened up about her own bullying experience. She said it "stays with you your whole life" and she added: "Being bullied has taught me the importance of spreading kindness in the world because it's something we can fix."
Gaga's experience of bullying was intense – she had a Facebook group made about her called "Stefani Germanotta, You Will Never Be Famous."
But now Gaga's the one having the last laugh because she's the fourth-highest-paid female musician of the last decade. She's even taken major steps to tackle the bullying issue by founding the Born This Way Foundation, a charity for young people who experience bullying, among other things. She meant it when she said: "… it's something we can fix."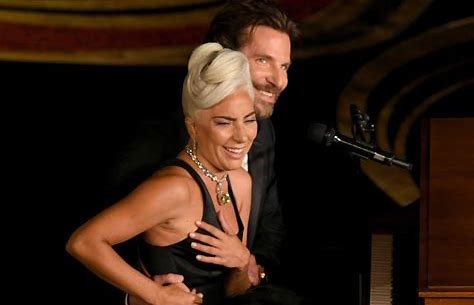 Bradley Cooper's unwavering support
In the interview, Gaga also talks fondly of Bradley Cooper's unwavering support for her as an actress when they were filming A Star is Born: "Bradley is an incredible actor. I couldn't believe that he believed in me like that. He treated me like a real actress and because he treated me like one, I showed up like one," she said.
For more about her new album, watch the video above.