Global adtech company iion is not only bolstering its self-serve advertising platform, but is driving the gaming advertising ecosystem forward and challenging stereotypes around what a 'gamer' looks like.
Historically, the gaming industry has been male-dominated – but that's all rapidly changing. Recent research demonstrates that almost half (46%) of Australian gamers identify as female – up from 38% in 2005. As women continue making significant strides in the space, both as players and professionals, they are paving the way to a more inclusive and diverse community where all voices can be heard and respected.
Global adtech and gametech leader iion recently appointed its first female Chief Commercial Officer, Yun Yip, who is proud to be part of that shift, challenging stereotypes and breaking down barriers that have existed for too long.
"Whilst I fall into the category of a casual gamer these days, there is a certain perception of 'gamers' that I look forward to debunking," Yip said. "People tend to think of gamers as young, 18-year-old males. And that's not really true. Women of all ages make up almost half of all gamers across the globe. And an increasing number of women are joining the industry just like me because of their passion for gaming. I really respect iion for thoughtfully curating a team that mirrors the diversity of the gaming community and am thrilled to be a part of it."
According to Co-Founder Sanjaya Molligoda, the 'typical gamer' is changing, with research revealing the average gamer is 31 years old, and female gamers are more prevalent than ever before.
"At iion, we're proud to be completely revolutionising the gaming ecosystem, debunking outdated myths whilst solving measurement and fragmentation challenges in the game advertising market simultaneously," Molligoda said.
Gametech's evolution is underway
Valued at USD$197 billion in 2021, the Gaming Market is now forecast to reach a value of USD$338 billion by 2027, with Asia-Pacific anticipated to hold the largest market share in the gaming industry, according to a recent report. The last few years saw droves of people turn to gaming platforms to pass the time, resulting in a massive surge in new players and revenue — and a significant opportunity for advertisers to reach a larger audience and drive business growth.
Meanwhile, according to The IAB Game Advertising Working Group State of the Nation 2022 report, more than half (55%) of advertisers reveal they have increased game advertising participation in the last year. Even more, 68% intend to use mobile game advertising in the next year, with brand building and access to hard-to-reach audiences as the primary drivers for using gaming advertising.
For iion, the time is ripe to be part of this evolution of the gametech ecosystem. The company recently enhanced its immersiion platform to address long-standing measurement challenges in the industry. Unlike other platforms, immersiion is accessible to everyone, with no entry barriers. It has been purpose-built for gaming, which enables advertisers and marketers to target inventory down to the ad-unit level.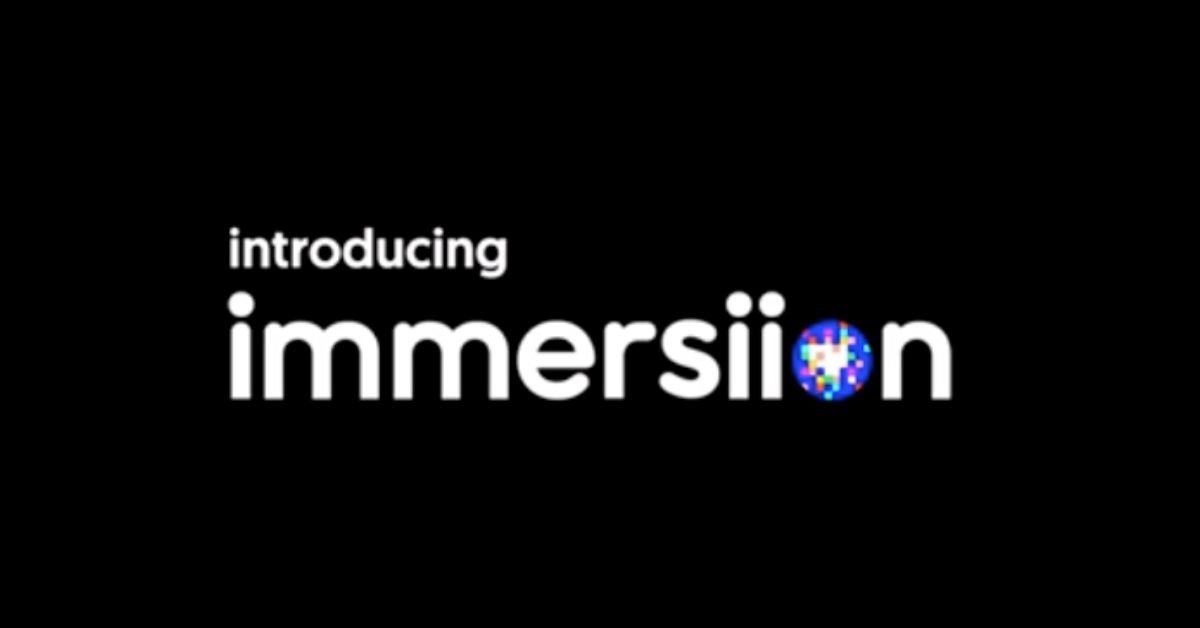 As CCO, Yip will be overseeing the commercial strategy and operations of the company whilst also leading iion's marketing function.
"I have always thought of iion's co-founders as trailblazers within the programmatic industry. Until now, there hasn't been a technology that could unite all of the various gaming environments into one space. However, iion does this seamlessly from end-to-end from creative through to planning, buying, implementation, measurement and analytics. It adds value to the entire ecosystem, pushing it forward immeasurably. I can't wait to bring my combined passion for gaming and machine learning to the role whilst also sharing how and why communicating through gaming and gametech enhances a brand's marketing outcome and resonance."
iion Co-Founder Giuseppe Martoriello said, "One of iion's core values is to challenge the status quo. Not only are we accomplishing this with our first-of-its-kind, self-serve advertising platform that connects game publishers and brands through a holistic targeting experience within all IAB-defined gaming environments, but we are taking it one step further with the diversity represented in our team. Innovation is sparked through different layers of diversity. Beyond Yun's career experience, her passion for enabling growth through diversity will also be a critical piece not just for iion, but for the broader gaming industry."
About iion
Founded in 2019, iion redefines game monetisation and advertising by offering a seamless platform, connecting premium gaming environments for advertisers and publishers. This innovative solution enables efficient campaign management and measurement, extensive brand-safe gaming inventory access, as well as impactful audience engagement. iion has offices in Australia, India, Indonesia, Malaysia, Netherlands, Portugal, Singapore, Turkey, United Kingdom and the US.
iion attributes its success and widespread adoption in the region to its partnerships with various agencies and supply partners, including TotallyAwesome, Anzu, GADSME and AdInMo. Furthermore, the company has technology partnerships with Amplified Intelligence for attention-based metrics, Lucid Measurement by Cint for brand lift studies, and Pixalate for weeding out ad fraud.
iion takes pride in providing access to top-tier AAA game audiences via its Influencer feature. With hard-to-reach games like Valorant, Call of Duty, FIFA 2023, GTA, Minecraft, Fortnite and more, these titles are highly regarded as some of the most premium games worldwide. By utilising iion's Game Influencer feature, brands can capitalise on these highly engaged game audiences, presenting a compelling opportunity for enhanced brand exposure and promotion.
iion is dedicated to global growth, adhering to the highest industry standards and partnering with trusted organisations, such as IAB, TAG and Pixalate. It proudly collaborates with gaming publishers like Games2win, Suji Games and Game Jam.
Demonstrating its commitment to environmental responsibility, iion partnered with Trace in 2022 to achieve carbon neutrality and continue to support the net-zero initiative.