Instagram has become my favourite social media tool because I'm a visual person and a visual learner. I love nothing more than scrolling through great photography in the spare moments of my day. It seems I'm not alone, as Instagram has become of the more popular social media tools in Australia. There's a few tips and tricks I'm going to share with you to improve your account and to use hashtags the right way so that you can reach a bigger audience, expose yourself to more people and therefore get better results.
Australians love Instagram
Australians love using Instagram on the weekend with Sunday being the peak day for checking their account. According to Datafication (datafication.com.au), Australian women dominate some social media channels with 66% using Instagram Images and 58% using Instagram videos. We love posting images about food and drink, friends and family, selfies, scenic and fashion. In the last 24 hours, the popular hashtags on Instagram were #cute, #australia, #love, #fun, #music, #fitness, #lol, #instagood and #sydney.
Instagram basics
If you haven't used Instagram yet (https://www.instagram.com/), download the app and start following some of your favourite companies, role models, friends and family members. Upload a headshot photo of yourself (with a genuine smile) and add some text to your bio which will interest your readers and show them what you do. I like to add some emojis here and a call to action with a web address of where I want my readers to visit for more information.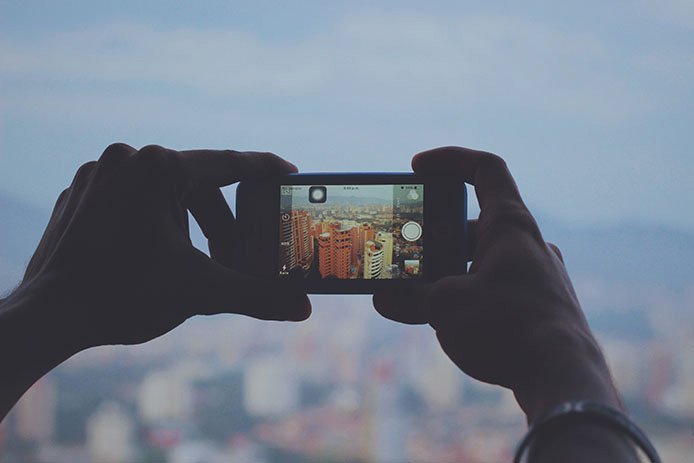 Take some high quality photos and try to use natural light without shadows. You want to make your feed look cohesive and consistent by using the same colour schemes (the same backgrounds), using the same filters and fonts. Try to post consistently and at different times throughout the week.
Writing engaging captions
After you have uploaded your photograph, you'll want to add one to several sentences after your image to describe your image. I like to include a combination of words, usernames, hashtags and emojis that answer the who?, what?, where?, when? and how? of the story behind the image. You may want to add a specific call to action here too.
Don't hash your hashtags
The right hashtags can increase your engagement by at least ten percent. It's good practice to add around ten to fifteen hashtags, but work your way up to this number. You'll want to include a combination of popular (but not overused) hashtags with more specific hashtags. It's best to put yourself in your ideal client's shoes and think about what they might search on. This is why it's best not to invent new hashtags. Keep in mind that Instagram only allows a maximum of thirty hashtags in the caption and the comments section together.
You can use hashtags for where the photo was taken (one for the city, one for the state, one for the country) and what activity is being illustrated. I like to keep my commonly used hashtags in a note or the Evernote app (https://evernote.com/) so that I can just copy and paste them over an save some time.
It's not advisable to add a web address here or in the comments section as it's not clickable. To work around this quirk, some people regularly change the web address in their profile to reflect where they want to direct their followers on that day.
The comment hashtag trick
Instagram users absolutely hate it when companies and brands clutter the photo descriptions with a massive number of hashtags. It looks like you are trying too hard.
The solution to the problem is just to put your hashtags in a comment.
Instagram is a popular social media tool in Australia which is here to stay. With a few easy guidelines I hope your account will be more engaging and successful.
If you'd like to follow my Instagram account head over to @ecrameri
Have something to add to this story? Please share it in the comments.