Ever since we moved our interests to social media and brands started using these platforms to appeal to their target demographic, the idea of influencer marketing quickly gained traction. It may have started with celebrities endorsing specific businesses, but it has evolved into regular people with a good eye for visual storytelling and a growing follower base, as well as micro-influencers with specific people following their creative output online.
This is a fast-developing marketing segment that more brands are using to their advantage. Still, before you rush to connect with the very first influencers in your niche, you need to understand your industry and the way in which influencers connect with their target demographic. Each year brings new trends in this sphere, so it's up to you to recognise which trends are the most opportune for your business and how you should work with influencers to make the most of those collaborations.
Video content receives more attention
As all marketers have already noticed, content creation has shifted slightly in preference of videos over written content or pure imagery. Yes, Instagram is still a treasure trove of beautiful photos, but live-streaming, stories, and animated content have become more video-oriented. It inspires more FOMO in followers and invites much more engagement, so brands are now striving to collaborate with influencers who know how to create, edit, and refine their video content.
Video reviews are officially a far better option than only written content, while the latest digital tools allow influencers to edit videos and add filters and artistic features to make their videos more authentic and more engaging.
The influencer lifestyle is evolving
Collaboration between brands and influencers is affected by the lifestyle of influencers more than by anything else. It may have started as a much simpler earning opportunity and a side-gig, but it has evolved into a time-consuming, full-time job. In fact, research has shown that influencers spend as much as nine hours on their mobile phones every day, actively posting images, videos, written updates, and engaging with their audience. Understanding their behavior can help brands select influencers that will devote enough of their time to working on their social strategy.
The demand for full-time influencers has grown, so more people in this industry are aiming for comprehensive mobile phone plans with endless data so that they can post updates regularly during the day and engage with their audience without delays. They also choose more advanced devices that have high-quality cameras and built-in functionalities that will enable them to create more appealing content. Technology as well as network selection has also been affected by the growth of influencer marketing, allowing brands to fine-tune their selection and connect with the right influencers from the start.
Value-driven connections
Another key trend doesn't concern the influencers per se, but the way in which businesses will need to choose them. In 2020, brands will refine the way in which they select the right influencers for their long-term bonds, precisely because that's the overarching goal, to establish a long-lasting relationship with few influencers.
In addition to choosing people within your industry, you also want to look beyond their expertise and consider their values. If they share the same values as your brand, then you are looking at a bond that has a strong potential to last. For example, if you work in fashion and create eco-friendly items, you need people who stand for the same sustainability, Earth-loving beliefs as you do. If you run a restaurant specializing in meat, it makes no sense to invite a vegan influencer to taste your menu.
Micro and nano-influencers steal the spotlight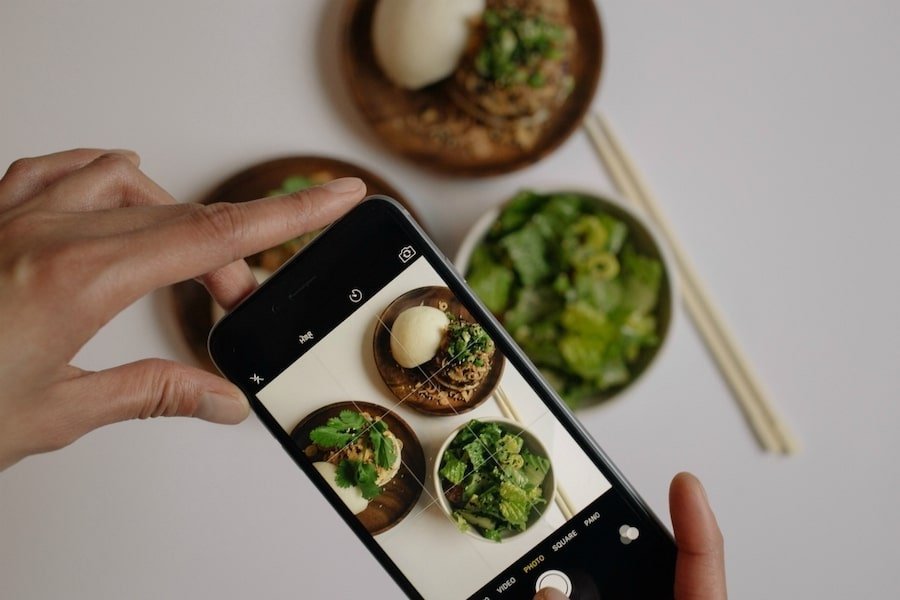 Although what is now known as the mega influencer used to simply be described as "an influencer" due to their status of fame, today we have a spectrum of influence on social networks, and not every brand will benefit from collaborating with the highest profiles on the list. Why? Because smaller, local businesses will benefit so much more from working with social media stars that actually have a far smaller follower base.
They are now known as micro and nano-influencers, and they have become a prime pick for marketers who want to enhance the social presence of a small, local brand. These small-scale influence hubs are extremely helpful for businesses that work in a very narrow niche and need to appeal to a very small pool of people in the local community. Plus, these profiles are by nature more engaging and interactive, and it's easier to connect with them than the more high-end profiles.
Among other trends, these will drive social media behaviour among many people and allow customers to reframe their perception of the brands they follow. It's essential that you associate yourself with an influencer that will share your core beliefs, that takes this calling seriously, and that will focus on building a long-term partnership instead of one-time collaborations. Let these simple preferences guide you in selecting your 2020 influencer partners, and you'll allow your brand to utilise the full potential of influencer marketing and its many perks.